Translational Approaches to Materials Research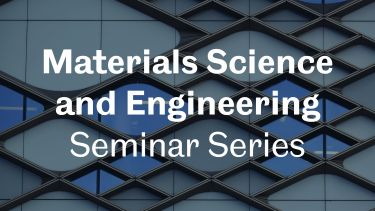 Event details
Wednesday 12 October 2022
---
Description
Title: Translational Approaches to Materials Research
 
Abstract: Dr. Serban will present her group's approach to translational materials' research and highlight one of their projects focused on the development of a biopolymer-based, self-adherent skin reconstruction system with topical drug delivery capabilities. This project was initiated to address the current lack of critical use/emergency skin wound management products. Large surface wounds typically are treated with skin grafts or skin substitutes applied only in the hospital. With a focus on a user-friendly, limited resource-setting compatible, immediate use product her group prototyped a new medical device for both the human and veterinary wound care market. The device is expected to accelerate the wound healing process, would be deployed without sutures, would topically deliver wound management drugs, and would overcome the issue of limited availability and risk of disease transmission associated with certain commercially available counterparts.
 
Short bio: Dr. Serban is an Associate Professor in the Department of Biomedical and Pharmaceutical Sciences at the University of Montana, United States. Her academic projects are funded by a variety of sources such as the Office of Naval Research, National Institutes of Health, National Science Foundation and Murdock Foundation, with her awards to date totaling close to $10 million. Her academic research was featured several times on local news and newspapers and was highlighted through a press release by the American Chemical Society and coverage by Reuters Health and other international media outlets. She has authored numerous publications, several book chapters and to date she has 16 patents/patent applications. With her projects, Dr. Serban continues to leverage her medical device industry background where her roles were focused on product and innovation portfolio development and team leadership. In 2014, she was the recipient of Allergan's Award for Excellence for her contributions to the successful launch of SERI® Surgical Scaffold, the first-ever silk-based medical device on the market. In 2021, Dr. Serban co-founded Maana Discoveries Inc. to accelerate the path to commercialization for technologies generated by her group at the University of Montana. In January 2022, Dr. Serban became the director of the Montana Biotechnology Center, in which role she is seeking to connect students, entrepreneurs, scientists, and clinicians to enhance local and regional biotechnology capabilities.


More information about Professor Serban can be found here.
Top in the Russell Group
We are the top-ranked Russell Group university for Graduate Prospects in Materials Science and Engineering. (The Times Good University Guide 2020)
Events at the University
Browse upcoming public lectures, exhibitions, family events, concerts, shows and festivals across the University.