Tuning silk for healthcare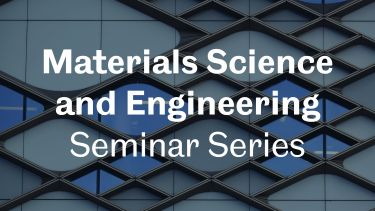 Event details
Wednesday 2 November 2022
---
Description
Tuning silk for healthcare
 
This week's seminar is to be presented by Dr Philipp Seib, University of Strathclyde.
Abstract: 
Silkis an important biopolymer for biomedical applications because of its uniqueand highly versatile structure and its robust clinical track record in humanmedicine. Silk can be processed into many material formats, includingphysically and chemically cross-linked hydrogels, nanoparticles and scaffoldsthat have almost limitless applications ranging from tissue engineering tobiomedical imaging and sensing. This presentation provides a background of silkand will cover drug and cell therapy using selected silk formats andprocessing.

 
Further information about Dr Seib can be found here.
Top in the Russell Group
We are the top-ranked Russell Group university for Graduate Prospects in Materials Science and Engineering. (The Times Good University Guide 2020)
Events at the University
Browse upcoming public lectures, exhibitions, family events, concerts, shows and festivals across the University.