Materials- a SUBJECT that MATTERs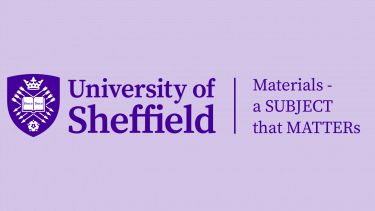 Off
Welcome to Materials- a SUBJECT that MATTERs! I am Chloe Skidmore, a fourth-year Materials Science and Engineering student at The University of Sheffield. 
'Materials- a SUBJECT that MATTERs' has been created over the course of my final academic year and forms the basis of my final year project, titled 'Outreach for Materials Science and Engineering', focusing on the topic of public engagement, supervised by Dr Julian Dean. 
Follow the link below to listen to the series and join me in talking to SUBJECT MATTER specialists about some of the most inspiring topics of research within this diverse and growing field.  The following interviews showcase how important the study of materials science is to the real world around us and the future of our planet.
Click here to listen to the podcasts 
To explore the world of materials further, use the drop-down menu below to meet the renowned academics that are looking to inspire the next generation. You can also download our interactive PDFs which contain resources and further activities to help you understand how this all aligns to your current teaching curriculum. 
Episode one - Making flight more sustainable

Episode two - Cementing the barricades to climate change

Episode three - Why developing new glasses isn't a WASTE of time

Episode four - Modelling Brain Tissue

Episode five - Jurassic Park. Did it even exist? 

Episode six - Can spiders save the world? 
Top in the Russell Group
We are the top-ranked Russell Group university for Graduate Prospects in Materials Science and Engineering. (The Times Good University Guide 2020)