Professor Serena Cussen
Department of Materials Science and Engineering
Chair in Functional Nanomaterials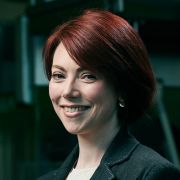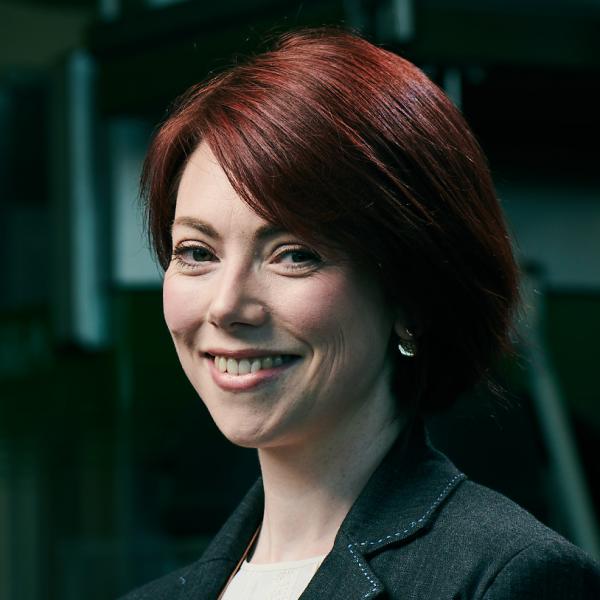 s.cussen@sheffield.ac.uk
+44 114 222 7607
F5, Sir Robert Hadfield Building
Full contact details
Professor Serena Cussen
Department of Materials Science and Engineering
F5
Sir Robert Hadfield Building
Mappin Street
Sheffield
S1 3JD

Profile

Serena obtained her BA (2002) and PhD (2007) in Chemistry from Trinity College Dublin. She completed her PhD work on New Magnetic Nanostructured Materials with Professor Yurii Gun'ko, where she developed new magnetic materials for biomedical applications.

In 2007, she began working as a postdoctoral researcher in the Materials Research Laboratory with Professor Ram Seshadri at the University of California, Santa Barbara where she studied metal-insulator transitions in vanadates.

After a lectureship at the University of Kent, Serena joined the School of Chemistry at the University of Glasgow as a lecturer in Physical Chemistry in 2013, was promoted to Reader in 2016 and made Professor and Chair of Energy Materials in 2018.

In October 2018, she joined the University of Sheffield as Professor and Chair in Functional Nanomaterials, as a joint appointment between the Departments of Chemical and Biological Engineering and Materials Science and Engineering. Her research focuses on the design, synthesis and characterization of functional nanomaterials in particular for applications in energy storage, with an emphasis on understanding their intimate structure-property interplay.

She is associate editor of the RSC journals Nanoscale and Nanoscale Advances, IOP journal Progress in Energy and sits on the editorial boards of Chemistry of Materials and Nanoscale Horizons. She was Theme Coordinator for Energy Conversion and Storage for the Scottish Energy Technology Partnership until 2018 and is a member of the Supergen Energy Storage Hub and Science board. 

Serena also serves on the scientific and organising committees for a number of conferences (including the UK Energy Storage conference 2016; ISACS: Challenges in Inorganic Chemistry 2017;  16th European Solid State meeting 2017). Serena was appointed to the EPSRC Strategic Advisory Committee in 2017, a post she will hold for three years.

She has published over 50 refereed publications, including five invited book chapters. In 2017, she was awarded the Royal Society of Chemistry's Journal of Materials Chemistry Lectureship. She is committed to ECR mentoring, promotion of women in science and public outreach activities (>60 invited/plenary talks with upcoming Royal Institution public lecture on batteries).   
Publications

There has been a problem showing this information. Please try again later.