Dr Colm O Regan
Department of Materials Science and Engineering
Experimental Officer, Transmission Electron Microscopy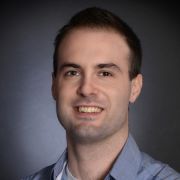 Profile

Colm O'Regan received his PhD in materials science in 2014, from Tyndall National Institute and the Department of Chemistry, University College Cork, Ireland.

His PhD was supervised by Dr. Justin Holmes and Dr. Nikolay Petkov, and focused on the fabrication of semiconductor nanowires and their subsequent characterization using electron microscopy. After this, he completed a two-year postdoctoral research fellowship at the National University of Singapore, working for Professor Utkur Mirsaidov. This research focused on analysing battery materials using in-situ liquid-cell transmission electron microscopy.

In 2017, Colm joined the NABLA research lab, Biological and Environmental Sciences and Engineering (BESE) Division, at King Abdullah University of Science and Technology (KAUST), in Saudi Arabia. Here, he worked as a postdoc studying catalytic materials using a range of transmission electron microscopy techniques.

Finally, in 2018, he joined the Sorby Centre for Electron Microscopy as an Experimental Officer, where he provides specialist advice and support for transmission electron microscopy.