Mathematical Biology and Environmental Dynamics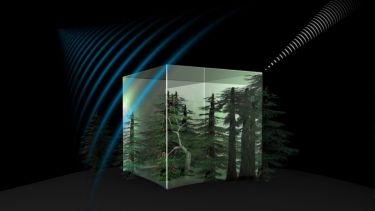 The Mathematical Biology Group at the University of Sheffield uses a wide range of mathematical and statistical approaches to study questions in biology, medicine and ecology. Current research interests include:
Animal movement and biological invasions
Dynamics of genetic regulatory networks
Dynamics of infectious diseases
Genetic epidemiology and statistical genetics
Mechanisms of evolution and development
Pattern formation in plant and animal development
Statistical ecology
This group's research is well known in the areas of Synthetic Aperture Radar, HF Radar Remote sensing, Turbulent diffusion and Meteorology.
Some of its research is facilitated by the NERC Centre of Excellence in Terrestrial Carbon Dynamics, and the group members enjoy a wide range of research collaborations.
---
Members
Current grants
NCEO, NERC
Climate-change effects on the epidemiology of infectious diseases and the impacts on Northern societies
Leverhulme Centre for Climate Change Mitigation through Enhanced Weathering, Leverhulme
Past grants
L2 BioMASS, ESA
GlobBiomass, ESA
Biomass, ESA
NCEO 16-17 Extension, NERC
ESA
A world top-100 university
We're a world top-100 university renowned for the excellence, impact and distinctiveness of our research-led learning and teaching.