Student placements and studentships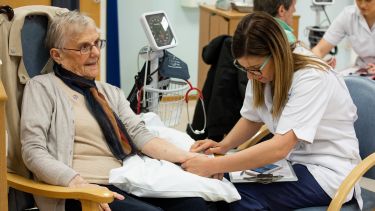 Student Placement Programme
Are you a company in the healthcare and medical device sector? Can you utilise students' experience on short term projects, internships or placements?
As a company within this growing industry, you may find you have to be flexible as well as maintaining tight headcount budgets. At the same time could benefit from an injection of expertise and resources or make use of our students' international expertise.
If as a company you feel you could benefit from the following:
Recruit a student on short term basis to complete a project or series of projects

Access to enthusiastic students with ideas and insights

A preselected set of prepared, matched and competent individuals, ready to interview

Links to students on the China Ambassador scheme who can bring language, translation and knowledge of the China market

A pipeline of future employees

Student recruitment overseen by the University of Sheffield to ensure students and employers get full potential from the placement
Then you can register your interest with the Universities Placement team based in the Careers Service. You can keep us informed of any opportunities you may have in the future and in return we'll keep you informed of any activities where you can meet potential students who fit your needs, advertise and monitor your vacancy and in the long run, take the time and effort out of your recruitment.
If you have any questions, would like more information on the above or want to register your interest, then please email placements@sheffield.ac.uk
A world top-100 university
We're a world top-100 university renowned for the excellence, impact and distinctiveness of our research-led learning and teaching.