The Medical Teaching Unit is located between the Perak Labs and Alfred Denny Building on Western Bank.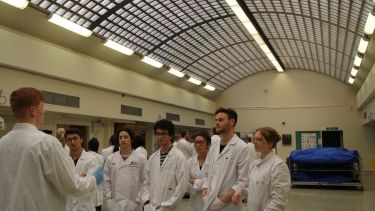 The facility provides anatomical learning through cadaveric dissection. The Unit receives whole body donations mainly from the South Yorkshire area. Donated bodies are studied in a variety of ways dependent on your course.
The laboratory comprises two large open spaces for dissection as well 14 teaching bays used for small group tutorials and revision sessions.
The unit holds a large number of anatomical resources for learning and teaching including plastic models, pre-dissected material and a large osteological collection. The facility is fortunate to have its own plastination unit enabling the availability of long lasting pre-dissected material – an invaluable resource for revision and examination.
The Unit houses over 2,500 historical pathology specimens collected from the local hospitals. Included in the collection are unique specimens of particular medical conditions such as lungs showing the first recorded example of silicosis in South Yorkshire.