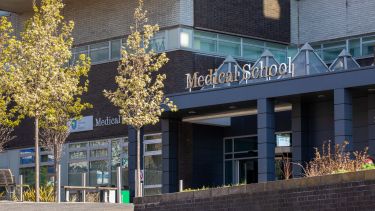 On 17th August 2020 the Secretary of State for Education announced that students would be awarded the higher of their algorithm-calculated grades or centre assessment grades.
Since then, the University of Sheffield's Medical School has endeavoured to be as flexible as the situation allows, in order to minimize disadvantage to offer holders caused by these exceptional and unprecedented circumstances.
Following discussions within the University, with Medical Schools Council and our partners in NHS trusts, we have taken the decision to increase our intake of medical students for 2020.  This will allow us to admit in 2020 all students who applied to Sheffield as their first choice or insurance choice and met the conditions of their offer. 
With the goodwill and commitment of our staff, existing students and partners, we are able to offer these additional places for 2020 whilst delivering teaching in a covid-secure way and within the limits of available teaching space. We are working closely with local placement providers to accommodate this larger cohort, utilising additional UK government funding provided to fund clinical placements.
Unlike some other medical schools, we are not offering any places for students who are currently holding a deferred offer for another UK medical school. Sheffield Medical School is already managing a planned expansion of 50 students per year, plus additional students for this exceptional cohort. As a result, we are not able to accommodate any further students who have a deferred offer elsewhere. 
Previous information
In our previous statement, we outlined our prioritisation criteria in relation to requiring deferrals to 2021 entry. The principles of those prioritisation criteria have been applied throughout.