University of Sheffield spin-out secures investment to develop first-in-class antibiotic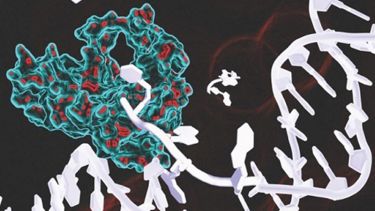 Funding will help development of new antibiotics which target highly drug-resistant bacteria
10 million lives a year at risk due to superbug infections
Research will focus on flap endonuclease (FENs) – enzymes essential for bacterial cell growth
Defenition Limited, a spin-out company from the University of Sheffield, has agreed funding of up to £415,000 from IP Group plc, the developer of intellectual property-based businesses, to support the vital development of a new class of antibiotics.
The continued rise in antibiotic-resistant bacteria suggests that by 2050, 10 million lives a year will be at risk due to superbug infections. In order to tackle this global health crisis, the company's initial focus will be on bacteria that the US Centers for Disease Control and Prevention view as the biggest drug-resistant threats.
The early-stage drug company, which was formed in May 2016, will commercialise and enhance world-leading research on flap endonucleases (FENs) – a group of bacterial enzymes that are vital for bacterial cell growth due to their essential role in DNA replication – conducted by Professor Jon Sayers from the University of Sheffield's Department of Infection, Immunity & Cardiovascular Disease.
Using its own screening platform, Defenition is identifying small molecule inhibitors of FENs which is a novel approach to tackling highly drug-resistant bacteria in a targeted manner with a reduced likelihood of developing resistance.
Jon Sayers, Founder of Defenition and Professor of Functional Genomics at the University of Sheffield, said: "Increasing resistance to antimicrobials is frequently cited as one of the biggest threats to human health.
"We have formed Defenition to address this critical need for new antibiotics. We have an exciting plan to target FENs, a new antibacterial target, that we believe will transform the treatment of highly resistant bacterial infections."
Defenition continues to work closely with the University of Sheffield, including The Florey Institute for Host-Pathogen Interactions and Sheffield Institute for Nucleic Acids.
Part of the funding raised will also sponsor FEN-based drug discovery research within the Department of Infection, Immunity & Cardiovascular Disease.
Flagship institutes
The University's four flagship institutes bring together our key strengths to tackle global issues, turning interdisciplinary and translational research into real-world solutions.