Dr Ho-Fung Chan
PhD
Department of Infection, Immunity and Cardiovascular Disease
Postdoctoral Research Associate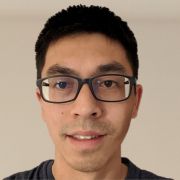 H.Chan@sheffield.ac.uk
+44 114 215 9145
Polaris
Full contact details
Dr Ho-Fung Chan
Department of Infection, Immunity and Cardiovascular Disease
Polaris
18 Claremont Crescent
Sheffield
S10 2TA

Profile

I graduated with a BEng (2011) and MEng (2013) in Bioengineering from the University of Auckland, New Zealand. I joined the University of Sheffield in 2014 and completed a PhD in 2018 entitled "Measuring and modelling lung microstructure with hyperpolarised gas MRI". I am currently a Postdoctoral Research Associate within the POLARIS group.
Research interests

My research interests are development and optimisation of methods for structural imaging of the lungs with hyperpolarised gas and proton MRI.

Current Projects

Hyperpolarised 129Xe diffusion-weighted MRI in a range of pulmonary diseases (asthma, COPD, COVID-19, interstitial lung diseases).
Pulse sequence optimisation and analysis of UTE and ZTE structural lung imaging.
Comparison of lung imaging metrics from MRI and quantitative CT imaging.
Finite element modelling of 129Xe diffusion in lung acinar airways.
Publications