The expertise of the CDT staff and the extensive facilities available across all our partner sites support a wide range of exciting research challenges available to CDT students for their doctoral project.
The Advanced Metallic Systems CDT was established in 2009 with a £6.3 million investment from the Engineering and Physical Sciences Research Council (EPSRC) and a further £3.2 million awarded in 2014.
In this period (2009-2018) the Centre was hosted jointly by the Universities of Sheffield and Manchester, building on their international reputation in metallic materials science and engineering research.
In 2019, a further £5.4 million was awarded by the EPSRC in combination with a €4 million award from Science Foundation Ireland (SFI) to support I-Form, the SFI Research Centre for Advanced Manufacturing, joining the partnership. 
Advanced Metallic Systems CDT aims to
provide a stimulating multidisciplinary training experience
teach topical courses that balance cutting edge technologies with fundamental principles and core concepts
develop professional transferable skills in leadership, business and research management
foster innovative, internationally leading research
work in partnership with industry to provide industrial experience and maintain relevance
---
In recent years a thriving high-value metal manufacturing sector has emerged in the UK and Ireland, eg the metals sector in the UK employs ~230,000 people directly and 750,000 contributing over £17 billion to the UK economy.
Novel metallic materials and engineering solutions are essential to the success of a wide range of sectors including aerospace, automotive, oil & gas, defence and renewable energy.
However, the growing shortage of high-quality graduates with expertise in metallic materials is a real problem for industry in the UK and Ireland and worldwide in general.
---
The Advanced Metallics CDT aims to address this shortfall by providing an exciting new approach to postgraduate research and training in this area.
High-calibre students from a range of physical science and engineering backgrounds undertake a four year course comprising a first year of taught courses in core materials topics leading into a full PhD or EngD research project. All doctoral projects will be supported by industrial sponsorship and supervision.
The technical programme is supplemented by a transferable skills training programme leading to a Postgraduate Diploma in Professional Skills.
Up to fourteen UK fully funded studentships covering fees and a stipend of at least £16,000 per year for 4 years are available annually for eligible students, and up to 5 IE fully funded studentships covering fees and a stipend of €18,500 per annum for four years are available annually.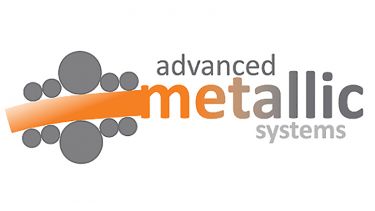 EPSRC and SFI Centre for Doctoral Training in Advanced Metallic Systems
A world top-100 university
We're a world top-100 university renowned for the excellence, impact and distinctiveness of our research-led learning and teaching.