Presentation sessions will run from 9.00am-5:00pm on 11th and 12th July. More keynote speakers to be confirmed.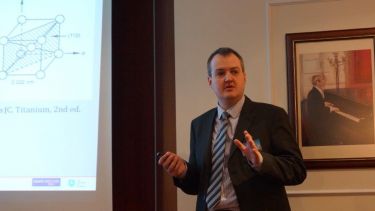 Keynote speakers
 Professor Claire Davis, University of Warwick

Biography

Professor Claire Davis is the Tata Steel Professor of thermo-mechanical processing. Her research interests are on the development of microstructure during processing and the relationships between microstructure and properties (both physical and mechanical) in steels. She is also interested in the non-destructive evaluation of microstructure and defects in metals using a range of NDT techniques and modelling approaches.

She studied for a BA in Natural Sciences at Cambridge University, during which time she undertook a summer placement at British Steel. Following her undergraduate degree she did her PhD, also at Cambridge University, in the Department of Materials Science and Metallurgy. Her PhD was sponsored by British Steel, as an industrial CASE award, and was on cleavage crack initiation in the heat affected zone of welded steels. During her PhD she spent two months in the R&D centre of Nippon Steel in Futtsu, Japan. She then held an SERC (Science and Engineering Research Council) Fellowship and a St Catharines College, Cambridge, Research Fellow position to continue working on welds in steels before taking a one year lectureship in the Department of Materials Science and Metallurgy, Cambridge.

Abstract

Sustainable Steel

Professor Andrew Parnell, Maynooth University

Biography

Andrew Parnell is Hamilton Professor in the Hamilton Institute at Maynooth University. His research is in statistics and machine learning for large structured data sets in a variety of application areas. He has co-authored over 75 peer-reviewed papers in journals such as Science, Nature Communications, and Proceedings of the National Academy of Sciences, and has methodological publications in journals such as Statistics and Computing, Knowledge-Based Systems, The Annals of Applied Statistics, and Journal of the Royal Statistical Society: Series C. He has been awarded over €3 million to date in direct funding as PI or Co-PI, and has been involved in grants totalling over €65 million as PI/collaborator. He has been heavily involved in the commercialisation of research through the start-up companies Prolego Scientific (CSO) and Atturos (Scientific Advisor). He is currently a principal investigator in the SFI I-Form Advanced Manufacturing Centre, and a funded investigator in the SFI Insight Centre for Data Analytics.

Abstract

Anomaly detection and other machine learning tools in industry 4.0

Dr Nesma Aboulkhair, The University of Nottingham

Biography

Dr Nesma Aboulkhair works on several projects in the field of metal additive manufacture using various technologies. One of her current projects focuses on using droplet-on-demand technologies (Metaljet) to jet high temperature electrically-conductive molten metals into micron-scale features. Other projects span across additive manufacturing of a range of alloys using powder-based laser additive manufacturing technologies, focussing on the process-structure-property relationships, incorporating extensive experience in parameters optimisation and control for successful fabrication of defect-free parts and characterisation of the microstructural and mechanical behaviours for applications in various industries.
She has wide expertise in using materials and metallurgical characterisation techniques, such as, optical and electron (scanning and transmission) microscopy. I have also gained excellence in mechanical performance testing and evaluation methods, such as, tensile, hardness, compressive, and fatigue performance, in addition to hardness testing systems (nano, micro, or macro).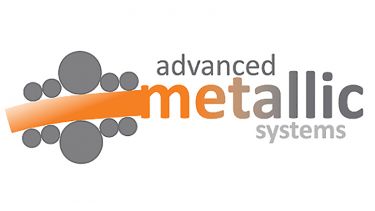 EPSRC and SFI Centre for Doctoral Training in Advanced Metallic Systems
Events at the University
Browse upcoming public lectures, exhibitions, family events, concerts, shows and festivals across the University.