Our aim is to provide postgraduate students and young professional researchers with an opportunity to present their work in a supportive environment. We also encourage them to establish links with other students, academics and professionals.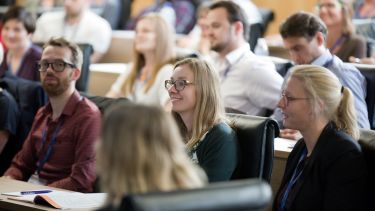 Click here to view conference programme. 
---
9.30am: Conference opens
9.30am - 12:45pm: Keynote and parallel researcher sessions (oral presentations)
12:45pm - 1:30pm: Lunch break
1:30pm - 2:00pm: Networking with posters
2:00pm - 5:00pm: Optional workshops for skills for PGRs -- 12 July
2:00pm - 5:00pm: Can we achieve sustainable metals manufacturing -- 13 July
---
When you register, you will be asked to express interest in the proposed workshop themes so that we can judge demand.
All workshops will require separate registration on Eventbrite. Online workshop link will be sent by email upon registration on Eventbrite.
The details for workshops will be given to all delegates and will indicate the maximum capacity of 20 people. No 'certificate of attendance' for workshops will be given, they are intended for delegate enrichment, networking and enjoyment only.
'When EDI goes wrong' with Barry Wall, Polkadot Consultants

Barry is the founder of Polkadot Consultants and the EDI Lead It and Live It training program for academic staff and students. Barry has worked in recruitment, consultancy, organisational development and learning for many years. He emphasises the use of learning as a tool for personal and organisational success.

This workshop is guaranteed to provoke discussion around the subject of EDI as Barry Wall offers an insight into a hoax that captured thousand of scientists worldwide and led the EDI field to become a figure of ridicule for many. 

As well as offering the STEM community a chance to explore our shared humanity, EDI can morph to become DIE, a divisive field that uses clever tactics to trap the unwary in an ever downward spiral of identity politics, postmodernism and grievance mining.

Without a trigger warning in site, and certainly not a safe space, we dare you to come and learn about the "tinfoil hat" end of Equality, Diversity and Inclusion that has fooled many an academic mind. 

To facilitate two-way conversation, the workshop is open to maximum 20 attendees.

'Manage your PhD as a project' and 'Thriving through adversity' with Dr Lisa Cox, Life Compass

Lisa is an experienced Project Manager and Training Consultant with 25 years' experience in scientific, management and training roles within the pharmaceutical sector. She has qualifications in Chemistry (D.Phil), Project Management (PMP) and Neurolinguistic Programming (Diploma). 

Lisa is an energetic, pragmatic individual with a reputation for leading popular, effective workshops with clear take-home messages and 'quick win' tools. She is leading two workshops during the conference.

Students will learn fundamental processes of project management, to manage scope, schedule, quality, risks and stakeholders.  By adopting this approach in their PhD project, students will improve the likelihood of completing their PhD in the desired timescale, with appropriate content and quality, and less stress. 

To facilitate two-way conversation, the workshop is open to maximum 20 attendees.

'Coping with Covid-19 impact and personal resilience' with Leni Robson, Unique To You

Leni Robson has 15 years in project and executive support within the NHS prior to qualifying as a celebrant and advanced certified grief recovery specialist. Away from work, Leni enjoys theatrical pursuits, leads a charity (Coffin Club Derby) and features on radio programs (typically when someone famous has died).

This workshop provides a skill set of techniques ('action steps') for resilience to manage the challenges brought to everyone by the COVID pandemic.

The session is appropriate to a range of experiences, including bereavement, redundancy, ill-health, and professional and/or social isolation, and has been successfully delivered to the public and private sector.

Managing a doctoral project in the aftermath of COVID needs more than advanced project management skills - it needs resilience and personal attributes that lie beyond Microsoft Project or a spreadsheet. Hence, this workshop is valuable for PGR students needing to get fully back into a research-progression and writing mindset. 

To facilitate two-way conversation, the workshop is open to maximum 20 attendees.

'Communicating your research' with Dr Chris Smith from 'The Naked Scientists'

Known for his regular TV appearances during Covid-19, radio and podcast presenter, medical doctor and "Naked Scientist" Dr Chris Smith will host a training workshop to help you to learn some of the key skills that will make your presentations, communications and outreach endeavours sing. You'll find out what makes a good interviewee and a good interviewer, how to prepare for an outreach initiative, how to give the best presentations, and what to expect when the media come calling...

'Accessible academic writing skills' with Dr Claire O'Connell

Have you ever read a journal paper and struggled to stay focused after the first few sentences, wondering what points the authors were trying to get across in such laboured language? Or maybe while listening to someone's conference presentation you have found yourself drifting off or even dangerously close to having a snooze? Of course researchers need to communicate their findings in standard and professional ways - the journal paper, the report for an industry partner, the conference presentation or poster - but why not inject a bit of life into it and come up with something more engaging?

In this workshop, we will learn some tricks of the trade from journalism and how they can help us to connect with readers. We will explore ways of making the language that we use in papers and presentations more accessible and look at ways to creatively engage with our audience while keeping to high standards of academic rigour and quality.

The workshop moderator, Claire, is a science writer with more than 25 years of experience communicating about scientific and technical research in journals, media, books and outreach. Before doing her Masters in Science Communication, she was a scientist, she has a PhD in cell biology and has worked as a post-doc around the globe. This means she knows something about lab life and how incredibly precious those hard-won results are, and she also knows how important it is to make research topics, issues and findings relatable to audiences. 

To facilitate two-way conversation, the workshop is open to maximum of 20 attendees.
2: 00 - 3:15 PM - Sustainable Manufacturing for Nett Zero - Student ideas

This interactive session, led by Dr Daniel Cogswell and supported by professional engineers representing a wide range of metals manufacturing sectors will discuss ideas and challenges for manufacturing companies in reaching Nett Zero. Delegates will be asked to work together to consider the immediate and long-term challenges faced by metal processing and ceramic processing companies to make the adaptations and changes required for this critical global goal.

Bio -Dr Daniel Cogswell has recently started a UKRI Future Leaders Fellowship at the University of Sheffield, researching how to standardise and take advantage of digital material property information in supporting better design, processing and materials selection for high integrity applications. Daniel spent the first stage of his career focussed on improving and estimating the mechanical properties of steels used in nuclear steam raising plants. Daniel has worked closely with UK metal suppliers on linking up research activities, supporting studentships and joint programmes. Looking to add more weight to subjective judgements common in property estimation, Daniel also has an interest in Statistics.

3:30 - 4:30 PM - Sustainable Manufacturing for Nett Zero - Industry ideas

Following on from the earlier session, a panel of professional engineers representing a wide range of metals manufacturing sectors will provide their thoughts on how metal manufacturing can support a better tomorrow. The panel member will be given an opportunity to share how their company is addressing sustainability and Nett Zero. There will be an opportunity for delegates to put questions to the panel. 

Penel members:

Kate Fox - Technical Capability Manager, Rolls-Royce plc.

BIO: Kate Fox obtained her first degree in Materials Science at Birmingham University and continued there to study for a PhD investigating Titanium SiC metal matrix composites.  After completing her PhD she worked at an automotive component  research centre for three years and then joined Rolls-Royce in Derby in 1997 working in the Materials Function.  She has stayed in a Materials role, working on aero-engine safety-critical components (titanium discs and blisks) and becoming a Technical Specialist in this field.  She is currently a Technical Capability Manager with a team who control and maintain the material condition, support new product introduction, service safety, failure investigation, life extensions and research programmes for predominantly light alloy and steel components. Kate has been an Industrial supervisor for a number of Eng D and PhD students, a role she very much enjoys.  She values working with students and academic staff to enhance understanding of materials behaviour and also to keep in touch with developments in academia. 

Kate is a Chartered Engineer and Fellow of IOM3 and was awarded the Harvey Flower prize for work on titanium alloys in 2019 by IOM3.  She is also an elected representative for the Midlands region for the Advisory Council of IOM3 and a committee member for the East Midlands Metallurgical Society.  She is an active STEM ambassador.  Her interests include microstructure and crystallographic texture relationship to mechanical properties, influence of thermomechanical processing of microstructure/texture, cold dwell fatigue in titanium alloys, influence of machining, shot peening and other surface enhancements on residual stress, mechanical behaviour, modelling approaches to predicting mechanical properties and effects of material processing on mechanical behaviour. 

Kate has two teenage sons.  In her spare time, she is a keen clarinettist and plays with several local amateur music groups.

James Ashby - Technical Manager, Liberty Powder Metals Ltd

BIO: James Ashby is Technical Manager at Liberty Powder Metals Ltd. He has been with the group since 2015 leading quality improvement initiatives across the speciality steelmaking business unit before joining a small team to establish the new spin-out company, which was created to supply metal powders for net shape and additive manufacturing applications in demanding sectors. His MEng degree is from The University of Sheffield, where he studied Materials Science and Engineering. James is a Chartered Engineer and Member of the IOM3.

Matthew Lunt - Senior Principal Scientist, Materials and Structures Principal Advisor,  Materials for Strategic Advantage Programme Platform Systems Division, DSTL

BIO: I'm a Senior Principal Scientist at the Defence Science and Technology Laboratory (Dstl), which is part of UK MOD. I graduated from Brunel University in 1994 in Materials Science and Technology, which included three six-month work placements in Materials R&D. I went on to receive my doctorate from the University of Oxford on the study of single crystal superalloys. I joined MOD in early 1999 to work on R&D of high temperature materials for propulsion. I've been working for Dstl since 2001 as a Technical Advisor to MOD on Propulsion Materials and Light Alloys. I'm a member of Dstl's #PRISM network which provides support to DSTL's LGBT employees.
 

Jaya Vaithilingam - Research Group Leader, Johnson Matthey

BIO: Leading the industrial materials research portfolio at a global level for Johnson Matthey, Jaya and his team are heavily involved in both improving and developing new materials, products and processes that involves the use of platinum group metals (PGMs). In order to efficiently use these scarce materials for industrial applications, their particular focus is on understanding and improving material properties and workability of PGMs, exploring opportunities for thrifting PGMs in existing products and identifying new applications. Prior to this appointment, Jaya led the ceramic additive manufacturing research portfolio at Johnson Matthey Plc. Jaya holds a PhD in Additive Manufacturing from the University of Nottingham and in his post-doctoral role, he explored additive manufacturing of metallic, polymer and ceramic materials for a wide range of industrial applications. 
---
Alloy development and processing
Modelling and characterisation
Manufacturing and recycling
Materials for energy, transport and the environment
Materials for life science and health
Microstructural analysis
Surface engineering
Corrosion
---
Authors should upload their poster abstract and a PDF file into their own showcase within the conference Acadiate webpage - instructions will be sent to you on how to do this. Poster authors will need to create an online meeting link for the poster session on their nominated day (lunchtime), to allow delegates to review the poster online and chat to authors. There will be a prize for the best poster, voted by delegates, at the end of the poster session on the 13th July.
---
Authors should upload their presentation abstract and a PDF of their slide-deck into their own showcase within the conference Acadiate webpage - instructions will be sent to you on how to do this. Poster authors will join the session zoom link provided to live stream their presentation. We also ask authors to create an online meeting link for the lunch session on their nominated day to allow delegates to chat to authors. There will be a prize for the best presentation in each session, voted by delegates, at the end of the session.
---
We encourage delegates to use the individual online meeting links provided by all authors to network during the lunch break each day

The conference software (Acadiate) allows delegates to login in advance of the conference to update their Showcase - hence the site will go live from 10th July. 
Authors can add documents to their showcase for delegates (for example, any published papers, or your photo), to facilitate further discussions.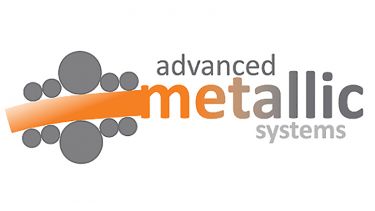 EPSRC and SFI Centre for Doctoral Training in Advanced Metallic Systems
Events at the University
Browse upcoming public lectures, exhibitions, family events, concerts, shows and festivals across the University.