Presentation sessions will run every day from 9.00am-12.45pm GMT on 12-13 July 2021. Two keynote speakers will open each day. Workshops will be made available in the afternoon on a separate registration process.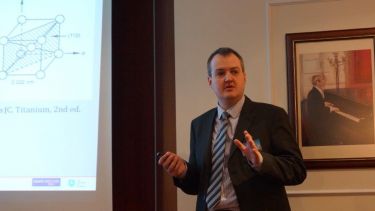 Keynote speakers
Chris McDonald, Chief Executive, Materials Processing Institute

Biography

Chris McDonald has a background in industrial research and manufacturing, where he has worked internationally. 

A graduate of Cambridge University, Chris is a Fellow of the Institute of Chemical Engineers and of the Institute of Materials, Minerals and Mining. He sits on industrial advisory boards at a number of universities, including the University of Oxford and the University of Sheffield. 

Chris has an interest in innovation management and industry dynamics. In addition to leading the institute, he provides expert opinion and consultancy support to companies, institutes, governments and public bodies in innovation and technology strategy and management. He also advises on the technical due diligence aspects of mergers and acquisitions.

Chris is prominent in the development of public policy, around innovation, steel, SMEs, where he works to support growth and inward investment.

Chris is the policy chair for Innovation and Enterprise for the Federation of Small Businesses, a member of the CBI Regional Council and Shadow Monetary Policy Committee for the North East, the Innovation lead for the UK Metals Council and a member of the Steel Advisory Board for UK Steel (EEF).

Abstract

Going Smart and Going Green: Digitisation and Decarbonisation to Meet the Challenges of Industrial Strategy

Globalised modern economies, like the UK, face an unprecedented challenge as we emerge from the COVID-19 pandemic, in responding to shifting geopolitical power, racing to decarbonise and protecting our sovereign security.  Digitisation is a major part of the solution to these challenges, but brings with it disruption to jobs and communities, as hard won skills are made redundant, and step changes in productivity that risk mass unemployment.  The Green Industrial Revolution is also heavily reliant on critical materials, often sourced from unstable, undemocratic and unethical regimes.

The response that is required is an optimistic, interventionist industrial strategy, that places a just transition at its heart.  By targeting the required green investment in the places where skills are being released from digitisation, will ensure these new industries can be successful, as well as securing a just transition for communities.  Nations that are successful in this transition will invest heavily in innovation and commercialisation of intellectual property and act to secure critical materials in their economy, protecting sovereign capability in defence, infrastructure and critical manufacturing.

Dr Stella Pedrazzini, Lecturer in Engineering Alloys and Metallurgy, EPSRC Early Career Fellow, RAEng Associate Research Fellow, Imperial College London

Biography

Stella Pedrazzini works on the environmental degradation of engineering alloys. She has a particular interest in oxidation and hot corrosion of nickel and cobalt-based superalloys, aqueous corrosion of steel as well as advanced characterisation techniques such as transmission electron microscopy (TEM) and atom probe tomography (APT). 

She gained her DPhil in Materials Science from the University of Oxford in 2015, then spent three years as a post doc in the Oxford atom probe group.

She then worked as a post-doc in the Rolls-Royce UTC at the University of Cambridge, before coming to Imperial College as a lecturer in October 2018.

In 2019 she was awarded both an EPSRC Early Career Fellowship and an RAEng Associate Research Fellowship.

Abstract

Atom probe tomography (APT) is a high-resolution characterisation technique, which provides unparalleled spatial and chemical resolution on the nanoscale. It is a form of 3D quasi-atomic scale mass spectroscopy, which gives invaluable insight in the mechanisms of oxidation and corrosion of metals.

Information on oxide scale formation and growth can be gained, including atomic segregation at grain boundaries and dislocations, which can then be used to inform oxide scale growth models and mechanisms. This type of analysis can be performed on corroded crack tips as well, allowing in-depth understanding of the failure mechanisms.

This kind of information would normally require correlative microscopy using multiple high-resolution techniques, though it can be obtained through atom probe tomography. Understanding the corrosion mechanisms is key to predicting and extending component lifetime for specific applications.

Aidan O Neill, Materials Engineer, Castolin Eutectic

Biography

Aidan O Neill is a Materials Development Engineer at Castolin Eutectic Ireland where he works on the development and manufacture of atomised metal powders for surface protection of Industrial components. Aidan received his BEng in Mechanical Engineering from the University of Limerick in 2007, then specialised for a number of years in the area of super-hard cutting tool materials. In 2013, Aidan returned to education and graduated with a MEngSc in Material Science and Engineering from University College Dublin, completing a thesis in the characterisation of Zirconium based bulk metallic glasses (BMGs). Since 2014, he has been responsible for the development of metal powder alloys at Castolin Eutectic Ireland. His particular interests are in the area of materials characterisation and the link between processing, microstructure and properties.

Abstract

Atomised Metal Powders for Surface Protection of Industrial Components 

Atomisation is a process whereby a stream of liquid metal is transformed into millions of tiny droplets that are rapidly solidified to form powder particles. At Castolin Eutectic Ireland, Gas and Water atomisation are used to manufacture a range of metal powder alloys for surface protection of components in many Industrial sectors. In glass production, for example, moulds are subjected to repeated thermal cycling between about 500 and 800°C. Protective coatings produced from metal powders must therefore be thermally stable, and possess good hot hardness and oxidation resistance. Various techniques such as thermal spray and laser cladding are employed to convert the metal powder to a surface coating. In most cases, the powder must be once again heated above its solidus to achieve a well-bonded and dense coating. Many factors are at play here such as powder composition and particle size, base metal composition and preheating, equipment parameters, dilution, and solidification rates. The alloy composition gives the main properties required for the application. The challenge is to take the alloy through melting, atomisation, and surface coating processes while maintaining its compositional and structural integrity.

Professor Annika Borgenstam, Head of department, Materials, KTH University

Biography 

Annika Borgenstam is professor in Micro and Nano structures in Alloys. She is Head of the Department of Materials Science and Engineering at KTH Royal Institute of Technology in Stockholm, Sweden and Director for two research centres, the Competence Centre Hero-m 2 Innovation and Center for Mechanics and Materials Design. She is elected member of The Royal Swedish Academy of Engineering Sciences (IVA).

She received her Master of Science in Engineering, Materials Technology, in 1990 and Doctoral degree in Materials science in 1997. Her work is on the structure of metallic materials from nano- to micro level, focusing on the understanding of how a particular structure is formed and how it can be modified. The emphasis is on the theoretical and experimental analysis of these structural transformations, with particular focus on the link between thermodynamic and kinetic properties and transformation mechanisms. The main objective is to develop models that describe how the structures are formed which can be used in the design of new materials or to improve already existing materials using an ICME approach.

Abstract

Materials of tomorrow - the design approach

To accelerate the design of new materials using an ICME approach theoretical as well as experimental tools are needed. In the research center Hero-m 2 Innovation, tools for the design of high strength steels, stainless steels, cemented carbides and powder based materials are being developed. Modelling achievements of phase transformation and mechanical properties as well as an improved understanding of the microstructural evolution will be highlighted.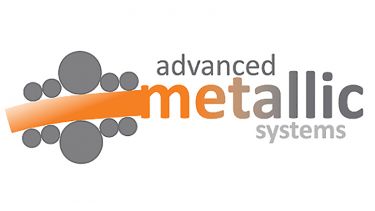 EPSRC and SFI Centre for Doctoral Training in Advanced Metallic Systems
Events at the University
Browse upcoming public lectures, exhibitions, family events, concerts, shows and festivals across the University.