Our programme is different to standard doctoral programmes, combining a taught technical programme with an industrially-led doctoral project and comprehensive professional skills training.
Students come from a range of backgrounds in engineering, the physical sciences and mathematics.
Students spend the first nine months studying core materials topics, programming and data analytics. These are learnt through taught courses and case studies before the students embark on their PhD or EngD projects.
During the first nine months, students take 130 credits of taught modules. These modules cover both core materials engineering and the latest developments in metals manufacturing and modelling for industry 4.0.
When students need to travel for training, all costs are covered including any overnight stays. 
After Christmas, I-Form students study modules at I-Form, and UK students study modules at the University of Manchester. Students pick options to suit their skills and doctoral project. 
---
The first year was a great way to be introduced to the subject. It is a well structured taught course that built our knowledge up at a steady pace in a way that was thoroughly enjoyable. Being part of a cohort that had graduates from a number of disciplines meant that we all pitched in and helped each other through. 

Matt Topping

CDT 2012 cohort
---
Research starts with the mini project from February to July, and leads into the full doctoral research project. 
All projects are undertaken in collaboration with an industrial partner, but the student will spend most of their time in their host institution. There is the opportunity to undertake a placement in the sponsoring company or an overseas research institution. 
EngD projects
We also offer EngD projects, and these students undertake the same training programme, and often a similar research timetable to a PhD student. 
EngD projects are typically at a higher Technology Readiness Level (TRL) than PhD projects. Both PhD and EngD projects are related to the business activities of the sponsor company. 
Personal and professional skills
All students undertake extensive training in Personal and Professional Skills over the four years. This training develops critical leadership skills such as
scientific writing and presenting (including a course with the BBC)
project management
equality, diversity and inclusivity
responsible research and innovation
ethics
commercialisation and entrepreneurship
industry standards
public engagement
consultancy
The CDT organises the annual National Student Conference in Metallic Materials, giving students the opportunity to showcase their work.
All students are also expected to present their research at at least one international conference and publish their work in a scientific journal.
Partners
The training programme partners are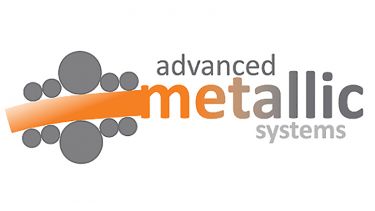 EPSRC and SFI Centre for Doctoral Training in Advanced Metallic Systems
Find a PhD
Search for PhD opportunities at Sheffield and be part of our world-leading research.