Our programme starts with a two week induction in early September, where we start the process of moving students from the 'undergraduate' way of thinking into the 'professional postgraduate' method. We have fun in some stunning settings, and ensure that everyone gets to know one another.
Metallic Materials Training
Foundational Materials courses

Taught courses cover topics such as phase transformations, structure of metals, mechanical properties, high performance alloys and solidification. They aim to give students underpinning knowledge in core metallurgy topics.

Modelling, programming and data analytics

Taught courses cover topics such as Finite Element Modelling and Labview for data acquisition. Students will also look at Solidworks, Matlab and Python, and their application in data analysis, data presentation and Industry 4.0 topics.

Mini project

The five month mini project acts as an introduction to the doctoral project. It provides an introduction to literature review, training in experimental and modelling techniques and the research environment. Students will write a report and have a viva.

Following completion of the mini project in July, students present a poster at the International Student Conference in Metallic Materials, then continue into their doctoral research project.
Professional and Transferable Skills
Industry Training programme

Students are set a metals manufacturing challenge by an industry partner to the CDT. Working on this from October to February, students will develop key research and team working skills.

Transformative technologies

Students undertake an intensive two-week module working in Additive Manufacturing. They work to solve a challenge set by industry in an aspect of metals manufacturing. 

The modern research environment

Students get an in-depth introduction to Responsible Innovation, covering sustainability, life cycle analysis, ethics and the social acceptability of research and manufacturing, and Equality, Diversity and Inclusivity (EDI) workshops.

These continue across the whole programme, to develop, exemplify and disseminate EDI best practice in the metallurgical community. 

Doctoral writing skills

This runs across all four years of the programme. In the first year, it includes activities such as industry visits, presenting a poster at the National Student Conference in Metallic Materials, and writing skills development.
Industrial or International Placement
Optional research visit

In their second or third year, students will attend an international conference, such as EuroMat. They may opt to organise a research visit of one or two months duration to another research organisation or their industrial partner.

This would be to carry out a specific piece of work and gain experience of another research environment
Professional and Transferable Skills
Public engagement project

Students work in small groups to design, deliver and evaluate an activity to engage the public with materials science and engineering. This could be attending schools, or a community event, or engaging with local scout groups.

Journal club and seminars

Students organise a series of journal clubs, where they act as a review panel and discuss the merits or limitations of a recent journal paper.

They obtain useful insight into how to approach writing a journal paper for their own outputs, and also arrange for external speakers to give seminars. This helps to develop their professional networks.
Metallic Materials Training
Junior EuroMat

In years two or three, students can present at Junior Euromat - which is held every two years - or another conference of their choosing held in Europe.

Students select a conference that is aimed at doctoral researchers in materials science and engineering from across Europe.
Professional and Transferable Skills
SME consultancy project

Students act as consultants to a small-medium enterprise (SME), working on a real metallurgical problem of interest to the company.

Working in small groups, students have two weeks to investigate before presenting their findings and recommendations to the SME.

Standards, codes and specifications

This course is delivered by industry. It introduces students to the concept of assurance and the uses of codes, standards and specifications to ensure correct methods and materials are used in the development of a safety critical product.

Commercialisation and entrepreneurship

Students have a short series of workshops with the local KTN office to explore the commercial aspects of their research for their sponsor. They will gain an insight into how entrepreneurship works.

Writing skills

Students can opt to attend a three day residential immersive writing retreat. At the retreat, they learn to use the Pomodoro time management technique to increase their productivity when writing their publications or thesis
Metallic Materials Training
International conference

Students should expect to present their work at at least one international conference during their doctoral project.

Thesis preparation

Students will spend the final phase of the programme writing their thesis and preparing papers for publication.
Professional and Transferable Skills
Science and Engineering in the media

Students join with those from other CDTs on a short residential course to explore how science journalism works. The highlight of this course is recording a radio magazine style programme, as-live at the BBC.

Preparing for your career

Students undertake a series of workshops with the University of Sheffield Careers Service looking at career planning, CVs and applications and preparing for the interview process.

Writing skills

Students can opt to attend a three day residential immersive writing retreat. At the retreat, they learn to use the Pomodoro time management technique to increase their productivity for writing.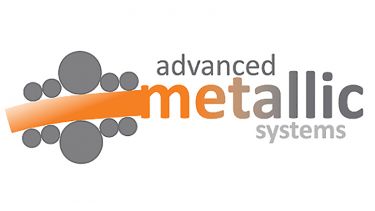 EPSRC and SFI Centre for Doctoral Training in Advanced Metallic Systems
Find a PhD
Search for PhD opportunities at Sheffield and be part of our world-leading research.