Sheffield Otter Study - Collaborators and Supporters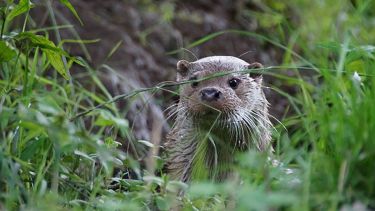 Off
Molecular Ecology Laboratory, in the Department of Animal and Plant Sciences - is a state-of-the-art laboratory where DNA extraction and sequencing was performed. Many other diet studies on a wide range of species have been successfully supported in the lab, from studies on the diet of birds and bats to tortoises and ladybirds.
Dr Hannah Dugdale of the Faculty of Biological Sciences at the University of Leeds collaborated on the DNA-based survey of otters on the River Don and jointly supervised Leeds MSc student Amy Withers who completed the lab work and analyses for this project during her placement at Sheffield.
Otterly Amazing - the University of Sheffield's DNA-based survey of otters on the River Don was performed in collaboration with the Otter Amazing project completed by The Sheffield and Rotherham Wildlife Trust.
The Otterly Amazing project was led by Dr Nicky Rivers, and Nicky, Sara Blackburn and Paul Richards surveyed the River Don for otter signs, collected spraints and trained volunteers.
UK Wild Otter Trust - founder Dave Webb provided training to Trust staff and volunteers in looking for otter signs, kindly provided advice on otter surveying and behaviour, and permitted images to be used.
Volunteers - The River Don was surveyed and spraints kindly collected by a team of 34 volunteers including members of the general public, members of the Wildlife Trust and River Stewardship Company, staff and students of The University of Sheffield and members of the Sheffield Canoe Club.
Sheffield Canoe Club - Hugh Pashley and members of the club kindly collected spraints along the River Don.
River Stewardship Company and Blue Loop volunteers Paul Winks and Karon Mayer kindly monitored camera traps and collected spraint.
Chestnut Centre, Otter, Owl and Wildlife Park (closed permanently on 31st December 2017) - the Chestnut Centre have kindly collected and supplied otter spraint from known individuals of known sex on a known diet. These samples are in our freezers and if we are successful in obtaining funding for this work would allow us to test that the genetic markers are working well and our methods are robust.
The Don Catchment Rivers Trust and Trustee Chris Firth MBE - have kindly shared knowledge on the history of the River Don and Sheffield's industrial past and the distribution of fish species that live in the Don.
Jack Perks Wildlife Media - providing advice on the morphology, distribution and behaviour of Freshwater Fishes of Britain and advice on surveying for otters in Derbyshire. 
 Josh Jaggard, Wildlife photographer - provided advice on otter behaviour and sprainting, otter sound clips and allowed the use of images. Josh has studied and filmed otters and other wildlife at various location, to see a showreel of Josh's otter filming - click here. 
Christine Gregory, writer, artist, photographer and author of The Water Vole - has kindly shared her knowledge of local wildlife including water voles, mink and otters, surveyed for and photographed spraint and allowed use of her beautiful images of Derbyshire wildlife.
A global reputation
Sheffield is a research university with a global reputation for excellence. We're a member of the Russell Group: one of the 24 leading UK universities for research and teaching.