Evolutionary genetics of the phenotypic response to environmental change in the North American red squirrel
The application of molecular markers, quantitative genetics and genomics to natural populations offers the opportunity to study evolution in action.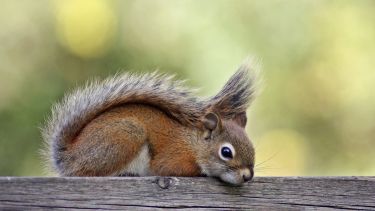 Off
Perhaps no other issue is more critical to wildlife management in the next century than understanding the capacity for natural populations to adapt to rapidly changing environmental conditions, such as global warming. With Stan Boutin and Andrew McAdam we hope to address this issue in a research project based at Kluane, Yukon.
Parturition date has advanced by 18 days over the last 10 years in populations of red squirrels, Tamiasciurus hudsonicus, coinciding with patterns of global climate change (i.e. increasing spring temperature and food availability).
We plan to use molecular markers for paternity analysis and pedigree reconstruction to facilitate quantitative genetic analyses, which will enable us to determine genetic response to natural selection or lie within the range of phenotypic plasticity.
Personnel
Dr Melissa Gunn (2003-2006)
Katie Hartnup (2003-2005)
Andrew Leviston (2003-2004)
Supervisors
Dr Dave Coltman (now at the University of Alberta, Canada)
Dr Jon Slate (j.slate@sheffield.ac.uk)
Collaborators
Dr Stan Boutin, University of Alberta, Canada
Dr Andrew McAdam, Univeristy of Alberta, Canada (current address: University of California, Santa Cruz, USA)
Other personnel involved in the project
Corey Davis, University of Alberta, Canada
Jeff Lane, University of Alberta, Canada
Dr Deborah Dawson (d.a.dawson@sheffield.ac.uk)
Robert Buckland, University of Sheffield
This project is funded by the Natural Environmental Research Council (http://www.nerc.ac.uk/)
A global reputation
Sheffield is a research university with a global reputation for excellence. We're a member of the Russell Group: one of the 24 leading UK universities for research and teaching.