12 Days of Thinking #12daysofthinking
To take us to 2017, the University of Sheffield has asked academics to reflect on the most pressing issues of our time. Join in the chat on Twitter using the hashtag #12daysofthinking
Day 4: Moving People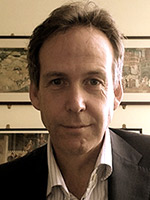 The politics of migration
Professor Andrew Geddes, from the University of Sheffield's Department of Politics, said:

"2017 will see intensified debate about migration because the drivers of migration and drivers of migration politics push in opposite directions. Poverty, the quest for new economic opportunities and the effects of conflict cause people to move. Migration politics in Europe is driven by a disconnect between the people and their political leaders. Brexit demonstrates that many people feel let down, left behind and not listened to. Electors in France, Germany and the Netherlands will get a chance to express their discontent with the political establishment. Migrants are likely to pay the price."
---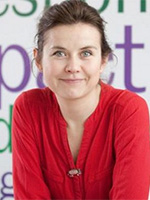 Spatial mobility is a natural human behaviour
Dr Aneta Piekut, from the University of Sheffield's Migration Research Group, said:
"The big challenge for migration in 2017 will be changing perceptions of international movement of people. The contemporary debate is dominated by exclusionary statements pointing to undesirable crossings of borders and omnipresent migration 'crisis'. Immigration is seen as an abnormal activity which does not only have to be controlled, but also defused. Let's hope 2017 will be a year when the narrative can be changed by reminding people that spatial mobility is a natural human behaviour and societies would not develop without circulation of ideas, goods and people."
---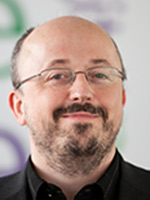 The importance of reducing geographical inequalities
Professor Gwilym Pryce, Professor of Urban Economics and Social Statistics at the University of Sheffield, said:
"Segregation is likely to become a prominent issue over the coming year. The recently published Casey review highlights concern about deepening divisions in society and this will likely affect policy decisions. However, it's important to remember that the UK remains a success story in terms of tolerance and integration, with some of our cities ranking among the most integrated in the world. Areas with worst tensions between ethnic groups tend to be the most deprived. So the problem is part of a bigger question of how we reduce huge geographical inequalities in the UK and regenerate regions worst affected by globalisation."
---