Budget 2016: What the experts say
Chancellor George Osborne announced his Budget today (Wednesday 16 March 2016). Academics and experts from across the University of Sheffield have given their views.
Professor Sir Keith Burnett, Vice-Chancellor of the University of Sheffield: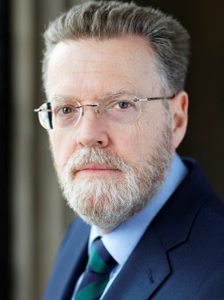 We support the Chancellor's commitment to boost the Northern Powerhouse and look forward to working alongside him to establish a powerhouse of industrial excellence; one that makes the North of England the envy of the world.
We have state-of-the-art facilities and expertise in advanced manufacturing, robotics, composite materials, aerospace engineering among other fields. But we need the continued support of enterprise and commercial partners to expand.
Connected cities are prosperous cities. The links between economic productivity and investment in both infrastructure and education are well-established. It is in the national interest to ensure that the UK is a balanced economy, one which creates jobs and opportunities for young people across all regions."
---
Professor Lenny Koh, of Sheffield University Management School, on upgrades to transport links: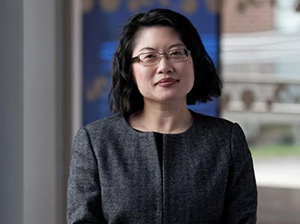 I welcome the Chancellor's budget announcement and proposal to invest in major infrastructure especially in transport in rail (i.e. HS2 and HS3) for improved connectivity at par with major international and global cities standards - especially as part of the Transport for the North and Northern Powerhouse, as well as in freight to stimulate and invest in next generation transport system such as driverless lorries.
These demonstrate the ambition and vision of the government to compete in the world on logistics and supply chain, and position Britain to lead the way in global trade and business
---
Mike Tynan, Chief Executive of the Nuclear Advanced Manufacturing Research Centre, on small modular nuclear reactors: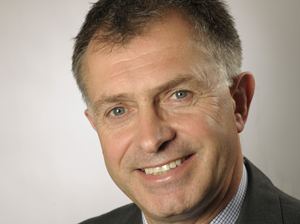 Chancellor George Osborne has already demonstrated a commitment to small modular nuclear reactors and I'd like to see a continued momentum with this technology as part of a balanced energy portfolio for the UK. The new nuclear build projects at Hinkley Point in Somerset, Wylfa in North Wales, and Moorside in West Cumbria have not yet received final investment decisions from their respective owners; if current studies indicate that they are economic and affordable, small modular reactors could be a potential supplement to the existing projects and could play a vital role in the UK energy market.
The development of a UK small modular reactor would provide us with the opportunity to build on the UK's proud heritage in the civil nuclear industry and to harness our world leading capability in advanced manufacturing. Small modular reactors could put UK technology development on the fast track and position UK manufacturers for valuable research partnerships and create a strong likelihood of securing volume export business. We would be making real progress to securing our energy future and make a real contribution to a sustainable low carbon economy in the UK.
---
Professor Sumon Bhaumik, Chair in Finance at Sheffield University Management School: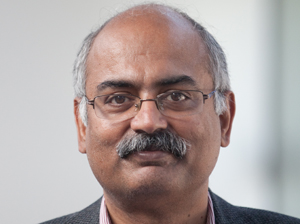 In an otherwise mundane budget, the quicker than anticipated reduction in corporation tax is likely to become a major debating point inside the Commons and, even more so, in the media. The UK is apparently blazing a trail with respect to corporation tax reduction. The question is: to what end?
To begin with, one should be wary about conflating lower corporation taxes with the debate about tax avoidance by corporations, although the two issues are not mutually exclusive. One of the basic principles of taxation is to impose it on something that is easily measurable and to allow for relatively few exceptions. Corporation taxes, by contrast, are imposed on measures of corporate performance that can be managed, especially on account of numerous exceptions. The implications for tax avoidance within bounds of law are easy to see. I have strong sympathy therefore for people who take the view that the corporation tax should be abandoned altogether in favour of a (revenue neutral) tax on something that is easier to measure and unencumbered with exceptions, for example, corporate sales or cash flows.
But that is a debate for the future. The question now is whether a reduction in corporate taxation will have a measurable impact on the real economy. Available cross-country evidence (https://www.enterprisesurveys.org/~/media/GIAWB/EnterpriseSurveys/Documents/ResearchPapers/Effect-of-Corporate-Taxes-on-Investment.pdf) suggests that effective corporation tax is negatively related to investment and entrepreneurial activity. However, it comes with the important caveat that the negative relationship with investment is observed for the manufacturing sector and not the services sector. That caveat raises the question as to whether lower corporation taxes is part of a carefully thought out strategy to "rebalance" the UK economy, with any loss of corporation tax revenue in the short to medium run a down payment towards that outcome, or a Hail Mary (in parlance of American football). To recapitulate, the services sector accounts for nearly 75% of the economy. The political debate is easy to envisage -- I am wondering how long it would take for someone to suggest that a lower corporation tax is a pre-emptive move to tie down larger businesses in the UK in the event of Brexit -- but realistically the jury would be out on the impact of a lower corporation tax on manufacturing sector investment in the UK, net of other factors that influence investment, for some years to come.
Let us, for the moment, assume that there would be benefit in terms of greater investment and entrepreneurial activity. That certainly cannot be an end in itself. The key question must be whether any benefits arising from a lower corporation tax would be equitably distributed. The attendant question is how that redistribution would take place if manufacturing sector investment in the future is significantly skill-intensive such that any argument about redistribution through the labour market is a pie in the sky. The UK would blaze a trail if there is a comprehensive narrative starting with a reduction in corporation taxes and ending with an understanding of the mechanism through which the attendant benefits can be equitably distributed. We aren't quite there yet.
Professor Tim Vorley, Professor of Entrepreneurship at Sheffield University Management School: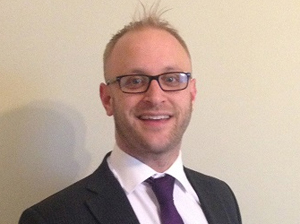 Apart from one reference to the Business Secretary bringing forward the Government's innovation proposals, the word innovation did not feature again in Mr Osborne's speech. Instead the Chancellor took a broader perspective in seeking to support business and entrepreneurs by announcing lower taxes and mechanisms to support the interests of small business owners.
The budget itself doesn't go much further. Besides making occasional reference to how innovation by British business which will deliver growth, innovation support highlighted in relation to specific sectors and technologies – notably the low carbon, digital and smart technologies. In typical budget fashion many of the priorities are not financed with new cash, with the devil in the detail.
The devolution of the innovation agenda was another interesting feature of the budget, citing the 'benefits' of science and innovation audits taking place certain regions (including the Sheffield City Region). As much as this may present an opportunity for some regions to develop new strategies, the innovation system in the UK does not have the capacity to effectively function regionally. Moreover,​ with Innovate UK's limited budget already oversubscribed, regions will need to be creative and compelling in their approach.
In many respects the cards were on the table after the spending review and the 2016 budget has done little to change that. While reductions in tax are always welcome, the bigger unanswered questions still relate to the impact of grants to loans. While Osborne was keen to emphasise his strategy to pursue a long term economic plan over short term fixes, in relation to financing innovation this doesn't always seem to be the case.
Dr Craig Berry, Deputy Director of the Sheffield Political Economy Research Institute (SPERI):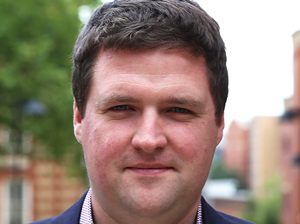 The Northern Powerhouse featured heavily in today's budget, yet the government has yet to introduce any measures that will substantively transform the growth potential of the North of England. The agenda remains a rather hollow one. There were a handful of announcements on investment into infrastructure projects –all fairly limited in nature, and still paling in comparison to infrastructure investment in London and the South East. George Osborne did a very good job, as he always does, of trumpeting the significance of project that would be undertaken as a matter of routine in similar economies in North America, Western Europe and East Asia
The much more important story here for the Northern Powerhouse is that today's budget strongly reinforces the government's intent to undermine local government in England. Osborne announced that local authorities are to lose in entirety their responsibilities for primary and secondary education by 2022 (even as many, perversely, take on more responsibility for further education), with all schools set to become academies, and therefore autonomous from local government. He also announced top-down cuts to business rates, without mentioning that revenue from rates is set to become a key source of local authorities' income as central grants are increasingly withdrawn. Allowing local authorities to keep the revenue from business rates, but micro-managing the terms upon which it can be raised, is a very strange form of decentralisation.
Professor Josephine Maltby from Sheffield University's Management School, on Lifetime ISAs: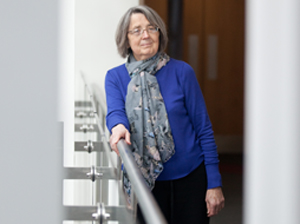 The Lifetime ISA (the Lisa) is part of what Osborne calls the 'budget that puts the next generation first'. Savers aged between 18 and 40 who open a Lifetime ISA and put in up to £4000 a year will get a 25% top-up from the Government until they reach 50. They can use this to buy a first home (maximum price £450,000) or hang on to it till they're over 60 and take out savings free of tax.
Any withdrawals by under-60 savers will mean they lose the Government top-up (plus any interest on it) and suffer a 5% tax charge.
It's questionable how much use this is for the 'next generation.'
This is good news for people with a spare £4000 a year. Which is quite a lot, given that the provisional estimate of median household disposable income for 2014/15 is £25,600 according to the Office for National Statistics.
It joins up with the Help-to-Buy Scheme, which is generally viewed as having driven up UK property prices: good news for some in the property market, not great for first-time buyers, and very bad for people looking for affordable rented accommodation.
And it does not look flexible. Savers can withdraw to buy a house or hang on till they reach 60, in order to enjoy the 25% top-up. People who need to draw down savings before then for some other purpose will be penalised.
This is part of an asset-based approach to welfare: instead of policies that help people in general (like social housing, public welfare provision), Lisa is aimed at individuals with spare cash who can afford to save for the long term. There is a reluctance to engage with the possibility that saving is not always a feasible solution to poverty, and that public provision rather than private assets might be the best way of giving opportunities to the 'next generation'.
Professor Elizabeth Wood, of the University's School of Education, on education reforms: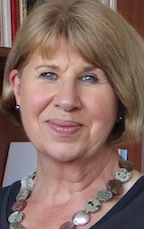 The Chancellor's budget announcements regarding additional funding for education are to be welcomed. However, it is debatable whether his reforms regarding 'academisation' are likely to have the effects that he is claiming. The performance of existing academies is by no means consistent, and there remain pockets of under-performance, as noted by Sir Michael Wilshaw, the government's Chief Inspector of Schools.
With regard to removing local bureaucracy, the services that Local Authorities have traditionally provided still have to be bought in by schools. Private providers have moved into the market for some of those services, with schools often working in clusters to manage the costs. Again, it is debatable whether this represents either good value for the tax payer, or the best use of time for headteachers and senior school leaders. Schools and Local Authorities should be able to work collaboratively to sustain an overview of local/regional concerns about Education, including the health and welfare of children and families.
The government also needs to focus on wider concerns about teacher recruitment and retention, in order to ensure that the best teachers are supported throughout their careers.