Spring Budget 2019: What the experts day
Chancellor Philip Hammond announced his budget today (Wednesday 13 March 2019). Academics and experts from across the University of Sheffield have given their views.
Dr Jonathan Perraton, Senior Lecturer in Economics: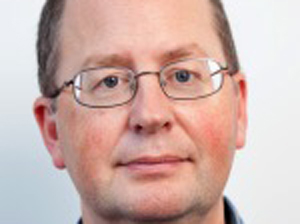 The Chancellor, Philip Hammond, made his Spring Statement today against the background of last night's Brexit vote and having previously insisted that the Spring Statement was not the time for new fiscal announcements. Nevertheless, taken together with the latest Office for Budget Responsibility (OBR) report on the UK economy, there were a number of noteworthy announcements. Behind the announcements, though, are major downside risks to the UK economy.
At first glance, improvements to government finances have eased the Chancellor's position. He highlighted concerns over productivity and living standards. A major review of the National Living Wage has been announced to inform policy from 2020. A range of measures were announced to boost cutting edge technologies and continued support for apprenticeships, with an emphasis on clean growth. An independent review of competition in tech sector was announced, to be undertaken by James Furman, a former economic advisor to President Obama.
These measures, though, are all undertaken against the backdrop of a weak economy and uncertainty over Brexit. The OBR has revised downwards its forecast for growth in 2019; although it forecasts a modest pick up in the following years, it still expects growth to be below 2 per cent. This is some way below historic norms and growth forecasts before the Brexit referendum. Even the modest predicted recovery looks uncertain – the OBR forecasts assume an orderly Brexit at the end of March would lead to a recovery in investment, which has fallen for a year, by ending uncertainty that has held this back. This would also help to support productivity growth. Export growth is expected to weaken as companies face greater barriers after Brexit in a subdued and more protectionist global economy. Previous OBR forecasts have over-estimated investment and productivity and so even these numbers may be optimistic; the OBR itself estimates that on historic norms there is around a 50-50 chance of a recession in the next five years.
The Chancellor made none too subtle hints that forecast economic growth could only be achieved if Britain could agree an orderly Brexit. The forecasts are based on this happening by the end of the month. Forecast growth is weak by historic standards, and the risks to it currently appear stacked on the down side.
Professor Tony Crook, Emeritus Professor of Town and Regional Planning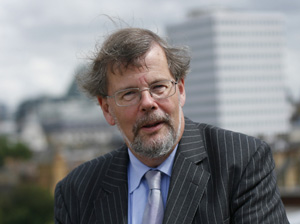 Whilst the announcement to continue the government's loans guarantee fund for housing associations to enable them to borrow money to build more affordable housing housing can be welcomed, this is not a major contribution to solving the country's urgent housing crisis. Most of the large developing housing associations have ready access to equity and debt funding at very competitive rates enabling them to secure funds at better rates than they can get via the government scheme.
What is really needed is more grant funding to ensure they can build truly affordable homes. Without more grant funding associations, even with good deals in the equity and debt markets, have to rent at close to market rents or (as many are doing) focusing on building more market homes for those who can afford to buy to make profits to cross subsidise their affordable rented stock. A government that was really serious about solving the housing crisis would borrow more funds to give grants to housing associations to build at rents which those on waiting lists, often living in appalling homes in the private rented sector, can afford.
Views posted in comment articles are those of the author(s) and do not necessarily reflect the opinion of the University of Sheffield.