University of Sheffield joins the Amazon Alexa Fellowship
Amazon has chosen the University of Sheffield to join the Alexa Graduate Fellowship
The programme will provide support and mentoring for research and teaching in the Department of Computer Science
The University of Sheffield is among the first universities outside the US to participate in the programme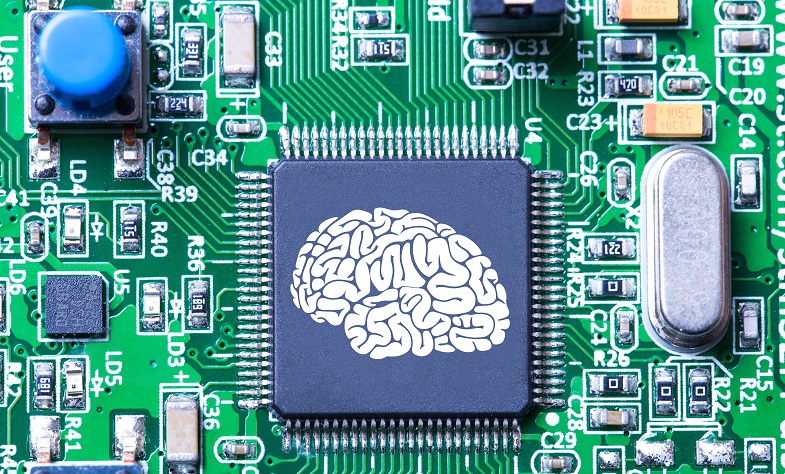 The University of Sheffield has been chosen by Amazon to receive the Alexa Graduate Fellowship, designed to foster research and education by supporting PhD and post-doctoral students specialising in conversational AI.
Professor Eleni Vasilaki, Director of Research for the Department of Computer Science and Head of the Machine Learning research group, and Dr Nikos Aletras, Lecturer in Natural Language Processing were selected to help expand the Alexa Fellowship programme from the US to the UK.
Professor Vasilaki said: "We are proud to have been chosen by Amazon as participants in the Alexa Graduate Fellowship. This collaboration reaffirms the worldleading position of Computer Science at the University of Sheffield in the area of Speech and Hearing Technologies and AI in general.
This exceptional opportunity will further inspire research on cutting edge, real world problems with the support of an industry leader in the field."
The Alexa Fellowship will support research in the department by providing funding and mentoring to research students, focussing on those in the Machine Learning, Natural Language Processing and Speech and Hearing research groups. These students, under their Departmental supervisors with the additional guidance from their Alexa Fellowship mentor will push the boundaries of the capabilities of spoken language systems.
Dr Aletras will be supervising one of the research projects. He said: "We're really excited to be part of the Alexa Fellowship. It's a great example of synergy between academia and industry giving the opportunity to extremely talented students to carry out world class research and develop innovative language technologies in Sheffield."
His project will focus on developing transferable learning methods for repurposing and reusing deep learning models trained on high-resource languages and domains for text classification in low-resource ones.
As well as supporting research, Alexa Graduate Fellows will work with departmental staff to teach conversational AI to undergraduate and postgraduate taught students. As part of the programme, students will receive Alexa-enabled devices and learn to use Alexa development tools such as the Alexa Skills Kit (ASK) and Alexa Voice Service (AVS).
Students, taking modules in language and speech technology, will also have the opportunity to attend a new seminar series on voice technology and to put their new skills to the test during a one-day hackathon focused on building new Alexa Skills.
Department of Computer Science
Additional information
The University of Sheffield
With almost 29,000 of the brightest students from over 140 countries, learning alongside over 1,200 of the best academics from across the globe, the University of Sheffield is one of the world's leading universities.
A member of the UK's prestigious Russell Group of leading research-led institutions, Sheffield offers world-class teaching and research excellence across a wide range of disciplines.
Unified by the power of discovery and understanding, staff and students at the university are committed to finding new ways to transform the world we live in.
Sheffield is the only university to feature in The Sunday Times 100 Best Not-For-Profit Organisations to Work For 2018 and for the last eight years has been ranked in the top five UK universities for Student Satisfaction by Times Higher Education.
Sheffield has six Nobel Prize winners among former staff and students and its alumni go on to hold positions of great responsibility and influence all over the world, making significant contributions in their chosen fields.
Global research partners and clients include Boeing, Rolls-Royce, Unilever, AstraZeneca, Glaxo SmithKline, Siemens and Airbus, as well as many UK and overseas government agencies and charitable foundations.
Contact
For further information please contact:
Kirsty Bowen
Media Relations Officer
The University of Sheffield
0114 222 1034
kirsty.bowen@sheffield.ac.uk