Awards recognise commitment to gender equality
Commitment to gender equality and career progression for women scientists at the University of Sheffield has been further reinforced with a glowing endorsement from a champion for female researchers.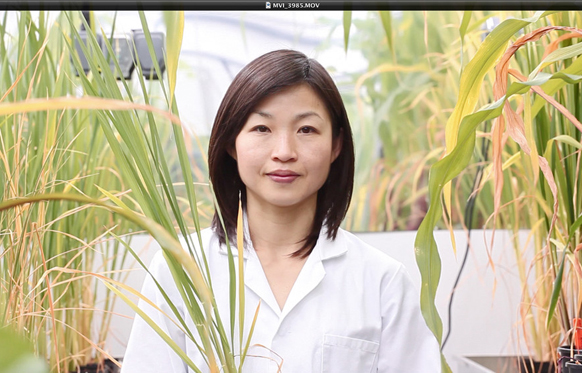 Two departments were recognised with new awards, and the University itself had its status renewed, by the Athena SWAN Charter – which recognises commitment to advancing women's careers in science, technology, engineering, mathematics and medicine.
The University's Department of Animal and Plant Sciences was given a silver award for its achievement and hard work promoting gender equality.
The School of Health and Related Research (ScHARR), and the University itself, was given a bronze award, which recognises a solid foundation for eliminating gender bias and developing an inclusive culture that values all staff.
Dr Eva Kaltenthaler, Managing Director of ScHARR and departmental lead for Athena Swan, said: "The awards send a strong message to everyone at the University, and especially to our staff, that we support women, that we are trying to promote them through their academic careers and support them as they raise families and perhaps care for relatives.
"The awards recognise more than women. It's also really important that they support anyone with caring responsibilities as some of our male staff in the School of Health and Related Research do.
"The benefits of the Award are felt by all staff. The Athena SWAN recognition is becoming more and more important, funding agencies are interested that departments they work with have awards, and when you see the logo it shows you they are committed to supporting staff with progression, training or just listening."
The awards will be presented at an awards ceremony to be held at The Royal Society of Edinburgh on Thursday 6 June 2013.
The Athena SWAN Charter evolved from work between the Athena Project and the Scientific Women's Academic Network (SWAN), to advance the representation of women in science, engineering and technology (SET) and currently there are 179 award-holding institutions and departments.
Professor Sir Keith Burnett Vice-Chancellor of the University of Sheffield said: "The University of Sheffield has worked for many years to improve the career prospects of academic women.
"We have established a Women's Network, more mentoring programmes, a thriving Female Academic's Progression Action Plan Steering Group, women only training sessions, a photographic exhibition of successful females from across the University, a Faculty Director for Women in Engineering and a Women In Engineering group tasked specifically with leading initiatives to improve the representation of women at all levels, from Under-graduate right up until Professor level. Heads of Department understand that the attraction and retention of female talent is a high priority.
"However, we recognise there is more to do. The progression of female academics is a significant part of creating a University culture that is inclusive at all levels. We are working with stakeholders from across and outside of the University to develop equality objectives that will transform our approach to inclusion, and ensure everybody feels valued and supported."
Additional information
For more information on the awards please visit: http://www.shef.ac.uk/hr/equality/focus/athenaswan
University of Sheffield
With nearly 25,000 of the brightest students from 117 countries coming to learn alongside 1,209 of the world's best academics, it is clear why the University of Sheffield is one of the UK's leading universities. Staff and students at Sheffield are committed to helping discover and understand the causes of things - and propose solutions that have the power to transform the world we live in.
A member of the Russell Group, the University of Sheffield has a reputation for world-class teaching and research excellence across a wide range of disciplines. The University of Sheffield has been named University of the Year in the Times Higher Education Awards 2011 for its exceptional performance in research, teaching, access and business performance. In addition, the University has won four Queen's Anniversary Prizes (1998, 2000, 2002, 2007), recognising the outstanding contribution by universities and colleges to the United Kingdom's intellectual, economic, cultural and social life.
One of the markers of a leading university is the quality of its alumni and Sheffield boasts five Nobel Prize winners among former staff and students. Its alumni have gone on to hold positions of great responsibility and influence all over the world, making significant contributions in their chosen fields.
Research partners and clients include Boeing, Rolls-Royce, Unilever, Boots, AstraZeneca, GSK, Siemens, Yorkshire Water and many more household names, as well as UK and overseas government agencies and charitable foundations.
The University has well-established partnerships with a number of universities and major corporations, both in the UK and abroad.
Contact
For further information please contact:
Paul Mannion
Media Relations Officer
The University of Sheffield
0114 222 9851
p.f.mannion@sheffield.ac.uk