Autumn Statement 2016: What the experts say
Experts at the University of Sheffield have given their academic views on Philip Hammond's Autumn Statement, announced today (Wednesday 23 November 2016).
Professor Sir Keith Burnett, Vice-Chancellor of the University of Sheffield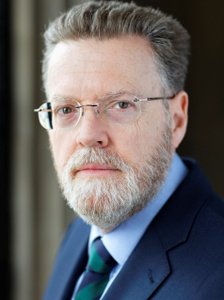 An industrial strategy for Britain will support R&D-intensive and high-value firms who lay claim to the future of industry. These firms have received a great boost today, but the right strategy for Britain will help people from every background access the wealth and opportunity economic growth presents.
Britain must aspire to being a leading partner in global resurgence in the manufacture of smart, complex tools and components.
There is a dearth of opportunity for young people in the UK and – from the Rhondda Valley of my childhood to Sheffield and the rest of the Northern Powerhouse – British people have been outrun by the fast-moving global market.High quality apprenticeships, spread across the country, will help children access the same wealth as their parents in places such as Sheffield, home as it is to a world-leading advanced manufacturing base.
Fiscal and monetary policy can only go so far – we need to stimulate the real economy with big civil engineering projects that private companies can be part of. New roads, new fleets of trains and new infrastructure can all be built by British employees.
Dr Liam Foster, Senior Lecturer in Social Policy and Social Work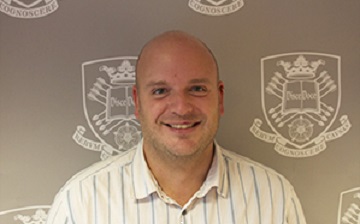 In April 2015, the tax rules were changed to give people greater access to their private pensions. It means anyone aged 55 and over can take their whole defined contribution pension amount as a lump sum, paying no tax on the first 25% with the rest taxed as if it were a salary at their income tax rate.
This was heralded as providing greater 'freedom' and 'choice' in relation to how pensions are used. However, this choice has also created risks. These risks include being targeted by scammers who encourage people to access pension savings with promises of extra tax savings and/or very high returns from overseas investments, new or 'creative' investments, or claims to know of loopholes that allow you to get more than the usual 25% tax-free cash and say they can help you or someone else unlock your pension before age 55 (which is normally illegal). This can lead to people losing a lifetime worth of pension investment. People are often targeted on the phone with the prospect of a 'free pension review'. More than 11 million pensioners are being targeted annually by cold callers making 250 million calls a year.
The complexity of the UK pension system means people often lack understanding of the implications of their pension decisions and are happy to receive such 'advice'.
As a result, Philip Hammond, the Chancellor, has used his Autumn Statement to explore a ban on pension cold calling, which would be enforced by fines for companies that break the rules. This decision should be welcomed. However, it also highlights the challenges people face in making appropriate decisions regarding pensions for retirement. This is despite, since the start of the new century, an emphasis on the 'ability' or 'capability' of individuals to act as informed consumers in order for them to be self-sufficient in retirement.
Price, (2015: 46) points out that 'even people who have tried to conform to government expectations, been prudent financial planners and responsible savers, have endured falling interest rates, poor returns on savings and investments, and capital losses in financial markets'. As such, uncertainties make pension outcomes notoriously difficult to predict.
In order to support their decisions, individuals aged over 50 with a defined contribution pension have access to free and impartial guidance via the phone or face-to-face through Pension Wise, to help them make the choices that reflect their needs in retirement. However, this provides information about what people 'could do' not 'should do' and is not accessed by many people who most need this information. This all points to an uncertain future for many people with pensions.
Dr Stewart Smyth, Senior Lecturer in Accounting

The government continues to fiddle around the edges of the
housing crisis. The regulation of letting agents' fees is welcome but set against the anything goes, Wild West practices in the private rented sector, will only have a marginal impact.
The private house builders are dysfunctional, prioritising dividends to their shareholders over building the number of houses we need, yet the government won't intervene. And, for ideological reasons, the government refuses to fund the social rented sector.
The u-turns on "pay-to-stay" and banning letting agents' fees are now joined by a promise for another Housing white paper, when we have only just had a Housing and Planning Act passed earlier this year. All this indicates the government has no strategy for addressing the housing crisis.
Professor Lenny Koh, Sheffield University Management School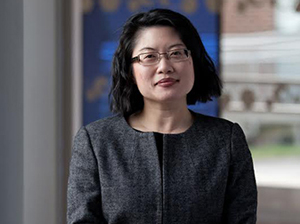 The Chancellor's Autumn Statement provides a key stepping stone which has the potential to partially rescue the UK economy from Brexit, and renew the competitiveness of the UK in response to the need for a global economy.
The investment in key infrastructure including in road and rail is the beginning of this journey. Announced today by the Chancellor in his Autumn Statement with £1.1 Billion extra investment in English local transport networks, £220 Million to reduce traffic pinch points, and £110 Million for East West Rail and commitment to deliver Oxford to Cambridge Expressway, along with investment in disruptive technology such as electric vehicle, charging facility and autonomous vehicle, are core to the strong hard and soft infrastructure needed and is one of the main pillars of a globally competent nation. The building of well-connected transport facility is a given, and a basic requirement to stimulate business, trade, flow and productivity for goods and services, nationally and internationally. Such a corridor in bridging the UK best research powerhouse in Oxford and Cambridge is absolutely key, and must be extended to and connected with other hubs and spokes of research powerhouses elsewhere across the UK, such as in the North (N8, Whiterose and Sheffield City Region).
To stimulate the supply chain especially with the SMEs, the announced £1.8bn from Local Growth Fund to English regions and Rural Rate Relief to be increased to 100%, and 'giving small businesses a tax break worth up to £2,900' are useful stimulus to help improve the local and regional economic need. However, this must be connected with the sustainable supply of research and innovation to ensure continuous pipeline of new and innovative products and services brought about to commercialisation and export for long term growth.
With the growth of digital revolution through more than £1bn for digital infrastructure and 100% business rates relief on new fibre infrastructure announced today, especially where data and technology are now intertwined and connected, more value can be extracted from this resources pool to reveal business intelligence for smart decision making by all. However, to achieve this, we need skilled people. For example, the intelligent mobility strategy has already recommended on the UK skills needs up to 2025. The decision should not barely be about which technology to back or which battery to support, but how all of these key resources are integrated in a strong, efficient and sustainable supply chain, which is capable of delivering this service to users cheaper, faster, safer and greener.
Innovation in this area is a must.
Dr Tom Moore, Department of Urban Studies and Planning
Banning letting agents from charging fees to tenants is a big step towards improving the suitability and desirability of the private renting sector for tenants. England has recently been an outlier in its approach to regulating the tenure compared to other UK jurisdictions who have sought to introduce more effective regulation. Further regulatory attention is needed to remedy issues of tenure insecurity and affordability, though future policy intervention must consider how to incentivise landlord compliance.
Mike Tynan, Chief Executive of the Nuclear Advanced Manufacturing Research Centre

I welcome the Autumn Statement focus on the key industrial drivers of productivity and Research & Development. Support to UK Industry in order to improve its competitive position is vital to ensure that our manufacturing supply chain is able to participate in global opportunities. Regional investment is also necessary to develop our local capacity and capability and I'm pleased that the chancellor has provided funding for local deployment, in particular a recognition of the potential value of northern industry in the Northern Powerhouse. I remain keen for Government to clarify its position on the potential for a Small Modular Nuclear Reactor fleet in the UK and for sector specific to support to the UK nuclear industry in order to ensure that we can optimise indigenous UK value from potential nuclear new build opportunities over the next two decades. With this in mind, I look forward to further announcements on industrial strategy.
Dr Craig Berry, Deputy Director of the Sheffield Political Economy Research Institute (SPERI)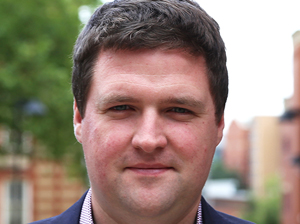 Hammond's statement confirms what Osborne was always loathe to admit: that Britain's economy remains profoundly dependent on public debt. Public debt is set to rise enormously under Hammond's stewardship, just as it did under Osborne. Crucially, this borrowing is not being used to fund new investments in infrastructure and Britain's productive capacity, which might at last have put our economy on a path towards sustainable recovery. There will be some new funds for public investment in R&D, but rather meagre funds compared to those being borrowed simply to maintain the levels of general public expenditure that Osborne had committed to, as tax revenues have been revised down. As a result, the Office for Budget Responsibility is expecting productivity to fall, not grow.
Public debt is not a bad thing – it is a necessary and normal part of macroeconomic management, and vital to industrial policy. But Hammond follows Osborne in presenting it as a bad thing, despite creating lots more of it. This explains Hammonds rejection of Theresa May's suggestion that the government should issue Infrastructure Bonds. And it helps to explain why one of the most significant announcements in today's Autumn Statement – the granting of new borrowing powers to metro mayors – feels punitive rather than empowering for local government. The powers will only be granted to the new mayoral offices if strict constraints are agreed with the Treasury in advance – and the detailed document accompanying the statement in parliament also contains an intriguing reference to the possibility that local authorities may in future be able to borrow directly from the Treasury (at a cost higher than the Treasury itself borrows from the private sector).
Professor Tony Crook, Emeritus Professor of Town and Regional Planning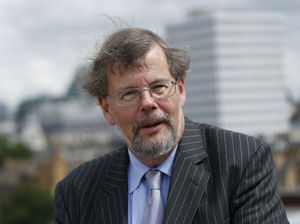 Bread only: modest but welcome housing jam for the JAMS
We are only building half the new homes we need and the biggest shortfall is in affordable rented and shared ownership housing. Whilst the Chancellor's additional funding of £1.4bn for 40,000 new affordable homes to be built over the next four years and the greater flexibility in using grants over this period is very welcome news, it is a drop in the ocean when we need to build 90,000 new affordable homes every year, compared with the 30,000 we are currently building. Building more homes not only helps those struggling to cope but it contributes to the economy by creating new skilled jobs in housing along with the associated schools and other community facilities in new neighbourhoods so the additional £2.3bn funding for housing-related infrastructure is also good news.
Good planning is also essential to this so that we can knit together the housing and infrastructure and create good communities. Hence more help is needed to enable local authorities to staff their very had pressed planning departments which have suffered cuts of up to 40 per cent in staffing, making it it difficult for them to cope with the increased number of applications. It is a tribute to the profession that we have seen a significant in planning permissions for new homes. What is needed of course is the funding to get all these homes built.
The lack of enough new affordable rented homes continues to put pressure on families in the hard stressed private rented sector and whilst the announcement about banning agents from charging fees to new tenants is also welcome news, it will do little to encourage the need to attract long term institutional funding to build modern well managed private rented homes to let in long term tenancies for families with children as well as other households.
Pauline Dibben, Professor of Employment Relations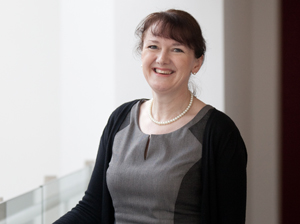 What does the Autumn Statement mean for workers with disabilities? Well that partly depends on how wealthy they are. If they are in a higher tax bracket, then they may benefit from the rise in the income tax personal allowance to £12,500 and the rise of the higher rate threshold to £50,000. But what about those who earn less? The Universal Credit taper rate will be reduced from 65% to 63%, meaning that income will be withdrawn at 63% for every extra £ earned – again a positive move.
Yet, in order to improve the employment rates and productivity of all workers - including those with a disability - there is a need to reduce the fear that job loss may result in poverty. Although not introducing new welfare savings and welfare caps, the government is keeping existing ones. This will do little to allay fears.
Moreover, the tackling of exploitation of VAT relief on adapted cars for wheelchair users, although fair on the face of it, may result in yet more anxiety for those who struggle to get to work. Coupled with recent cuts in local authority spending on public transport, many workers with disabilities may find it difficult to get to work in the first place, let alone stay there.
Aidan While, Senior Lecturer, Urban Studies and Planning
Affordable housing given greater priority under the May Government
The Autumn Statement signals a greater willingness of the May government to tackle some of the barriers to the delivery of affordable housing. Since 2010 the ability of local planning authorities to lever affordable housing from development has been reduced by viability constraints and a preference for Starter Homes aimed at wealthier first time buyers. The Autumn Statement will provide £1.4bn of new money to deliver 40,000 extra affordable homes. Additional investment of £2.3bn will help fund infrastructure to deliver 100,000 new homes to ease affordability concerns.
Right to Buy for Housing Association tenants: government backtracks on plans for a national roll out
The government has moved away from controversial plans to roll out the Right to Buy for housing association tenants as a national programme, proposing instead a single regional pilot that will allow up to 3,000 tenants to buy their own home with Right to Buy discounts. There are questions about what that expanded pilot will add to the national pilot that has been running during 2016 and has only recently finished. There are questions about whether central government has the resource to fund a full national roll out (funding is intended to come from the sale of higher value council housing). Funding gaps would leave many tenants disappointed if they are promised the opportunity to buy their own home at a discount. Those outside the targeted region may be disappointed that they cannot access the right to buy. It remains to be seen whether the Right to Buy for housing associations will eventually be rolled out nationally. There are significant regional variations in affordability of housing association property (i.e. significantly higher house prices in London) -- it will be interesting to see what region is chosen for the expanded pilot. Dr Aidan While from the University of Sheffield has been part of a research team undertaking the evaluation of the initial pilot of the Right to Buy for housing association tenants over the last year.
Professor James Wilsdon, Professor of Research Policy
The confirmation of the £2bn of extra funding for R&D in today's Autumn Statement is hugely welcome. Experience teaches us that it's sensible to treat headline numbers like this with caution until there's opportunity to read the fine print but it seems that this is genuinely new money, which is fantastic news. And it's a real credit to John Kingman, chairman of UK Research and Innovation, and Jo Johnson, as science minister, that they have secured such a substantial boost from HM Treasury.
Some important details are still to emerge: how much of the new money will go to the research councils, and how much to the new Industrial Strategy Challenge Fund? How will the new challenges and priorities be defined, and with what mix of government, academic, disciplinary and user input? And will this extra investment be enough to offset the damaging uncertainties being created for the research community by Brexit?
But overall, this is an unexpected and exciting statement of intent. When the Prime Minister said this money was coming in a speech on November 21, I put some champagne on ice. Tonight, after the Autumn Statement, I'll be cracking open the bottle.
Dr Jonathan Perraton, from the Department of Economics
The Autumn Statement was the first major financial statement since the EU referendum result. The Chancellor Philip Hammond noted that economic activity has held up in the UK since the referendum result, but then noted key weaknesses in terms of weak productivity and a large external deficit. Forecasts for growth in 2017 and 2018 have been revised downwards to 1.4 and 1.7 per cent respectively, but growth forecasts thereafter are unchanged. This may be optimistic.
Philip Hammond had already indicated that he had abandoned the Government's earlier plan to achieve a budget surplus by 2019-20, but the scale of this is still striking – a projected deficit of £21.9 bn in that fiscal year compared with a surplus of £10.4 bn forecast in last March's budget. Overall the Office for Budget Responsibility (OBR) is now forecasting an extra £122 bn of borrowing over this lifetime of this parliament, of which only around a fifth is accounted for by government policy changes announced today and almost half accounted for by the negative impact of Brexit. The OBR projects that GDP will be 2.4% lower than it would have been had we had remained in the EU, but any such projections are dependent on the nature and timescale of Britain's exit from the EU. The OBR itself is clearly unable to model this definitively – they assume that the UK will have left the EU by April 2019 and although this will lead to a tighter immigration regime that would not be sufficient to reduce immigration to the tens of thousands previously promised. Brexit is expected to hit both household incomes and business investment. The falling pound and associated higher import prices will lead to a squeeze on household income growth – the combined effect of slower pay growth and higher inflation could lead to average wages by 2020 being around £1000 a year below that projected in the last budget.
Household consumption is not expected to be hit as much, but the corollary of this is that household savings, already at low levels, are projected to fall further. Business investment has been revised downwards for the next two years, reducing productivity growth and the capacity of the economy. The projected recovery in investment and productivity thereafter may be optimistic; the OBR admits that it is difficult to forecast the medium term effects of a less open economy post-Brexit on UK growth and points to risks and uncertainties from the impact of Brexit. A path of 2 per cent annual productivity growth from 2010 is high by recent standards not only in the UK, but across industrialised economies generally. Brexit is predicted to impact negatively on the UK's external position with export growth revised downwards for the next ten years as the UK is expected to continue to lose global market share. The positive effects of a lower pound on exports are predicted to be roughly offset by the negative impact of Brexit.
Set against the downward revision in economic forecasts, The Chancellor's announcements of investment in public infrastructure and R&D are welcome, but modest. Public Sector Net Investment is now projected to rise from very low levels but still be less than the average for the previous parliament (which, in turn, was lower than over the 2005-2010 government). The Chancellor noted the weaknesses of the British economy in terms of productivity and its external trading position. The forecasts accompanying his Autumn statement make it clear that Brexit will exacerbate these problems on a significant scale. The headlines will doubtless focus on the budget deficit, and how the scale of the weakening of the Government's finances since Hammond's predecessor's budget last March. But this should be seen as the consequence of weak economic performance rather than its cause.