New study shows inexpensive drug can reduce breast cancer deaths
University of Sheffield research finds generic drug can improve survival prospects in post-menopausal women
Study is one of two published in The Lancet revealing separate drug treatments that could be used to reduce death rates
An inexpensive class of drug can improve survival prospects for post-menopausal women with early breast cancer, according to new research by the University of Sheffield.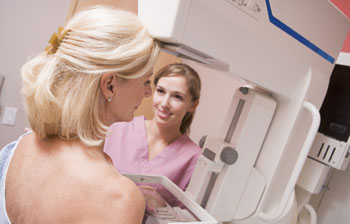 The study, led by Professor Robert Coleman from the University's Department of Oncology, is one of two reports published in The Lancet today (Friday 24 July 2015) identifying two separate drug treatments that reduce breast cancer mortality and, for some patients, could be used together to increase the benefits while decreasing some side effects.
Most women are post-menopausal when they develop breast cancer and the disease is usually found early, when surgery can remove all of the detectable cancer but may leave dangerous undetected fragments.
About 80 per cent of breast cancers are hormone sensitive (ER-positive), which means that they can be stimulated by the body's own hormones, such as oestrogen. Endocrine treatments, which act to stop hormones stimulating cancer cells, can help protect against breast cancer recurrence.
The Early Breast Cancer Trialists' Collaborative Group (EBCTCG) is a worldwide collaboration set up 30 years ago by researchers at the University of Oxford to bring together every few years all the evidence from randomised trials of the treatment of early breast cancer.
The two reports published today provide the best evidence yet for the effects of bisphosphonates and aromatase inhibitors (AIs) on post-menopausal women with early breast cancer.
The University of Sheffield study brings together evidence into a meta-analysis that shows that treatment with a class of drugs called bisphosphonates, which are usually used to treat osteoporosis, reduces the risk of breast cancer recurring in post-menopausal women and significantly extends survival.
The most common site for breast cancers to spread to is bone. Tumour cells released from the primary breast cancer can remain dormant in the bone for years before spreading to other parts of the body.
Bisphosphonates alter the bone microenvironment, which may make it less favourable for cancer cells and so reduce the risk of cancer recurrence in the bone and in other organs.
Taken separately, previous clinical trials of bisphosphonates in early breast cancer have shown mixed results, but taking all their results together, a clearer picture emerges.
The meta-analysis included individual patient data on 18,766 women in 26 randomised trials, comparing between two and five years of bisphosphonates versus no bisphosphonate. In the overall study population, the only clear benefit of bisphosphonates was a 17 per cent reduction in recurrence of cancer in the bone. However, among the 11,767 post-menopausal women, bisphosphonate treatment produced a larger reduction in bone recurrence of 28 per cent and also reduced the risk of dying from breast cancer by 18 per cent during the first decade after diagnosis [1].
This benefit appeared to be irrespective of the type of bisphosphonate, treatment duration, how big the tumour was, whether it had spread to the lymph nodes, or whether or not it was oestrogen-receptor (ER) positive.
However, bisphosphonate treatment did not reduce the risk of new breast cancers developing in the opposite breast.
Professor Robert Coleman, bisphosphonates lead author, said: "Currently, bisphosphonates are mainly used to reduce bone loss and fractures in post-menopausal women and to reduce bone complications in advanced cancer patients.
"Our results show that adjuvant bisphosphonates in post-menopausal women prevent around a quarter of bone recurrences and one in six of all breast cancer deaths in the first decade of treatment.
"These simple, well tolerated treatments should now be considered for routine use in the treatment of early breast cancer in women with either a natural or medically induced menopause to both extend survival and reduce the adverse effects of cancer treatments such as the aromatase inhibitors on bone health."
The second study, by the Institute of Cancer Research and the Royal Marsden NHS Foundation Trust, brings together evidence from 30,000 post-menopausal women in nine randomised trials, showing that five years of treatment with endocrine therapy (an AI) produces somewhat better survival than five years of standard endocrine therapy (tamoxifen).
Compared to tamoxifen, taking AIs for five years further reduced the likelihood of the cancer recurring by about a third (30 per cent), and the risk of dying from breast cancer by around 15 per cent throughout the decade after beginning treatment.
Researchers estimate that, compared to no endocrine treatment, the risk of dying from breast cancer for women who took AIs would be reduced by around 40 per cent in the decade after beginning treatment.
Professor Richard Gray, from the University of Oxford, who was the lead statistician for both studies, added: "These studies provide really good evidence that both of these inexpensive, generic drugs can help to reduce breast cancer mortality in post-menopausal women. About half of all women with breast cancer are postmenopausal with hormone-sensitive tumours, so could potentially benefit from both drugs.
"The drugs are complementary, because the main side effect of aromatase inhibitors is an increase in bone loss and fractures, while bisphosphonates reduce bone loss and fractures as well as improving survival."
Additional information
Both studies were funded by Cancer Research UK and the UK Medical Research Council.
[1] The absolute reduction in the risk of death from breast cancer at 10 years was 3.3 per cent with the use of bisphosphonates (10-year risk 14.7 per cent vs 18.0 per cent for women who did not receive bisphosphonates)
Aromatase inhibitors (AIs): http://www.thelancet.com/journals/lancet/article/PIIS0140-6736(15)61074-1/abstract
Bisphosphonates: http://www.thelancet.com/journals/lancet/article/PIIS0140-6736(15)60908-4/abstract
The University of Sheffield
With almost 26,000 of the brightest students from around 120 countries, learning alongside over 1,200 of the best academics from across the globe, the University of Sheffield is one of the world's leading universities.
A member of the UK's prestigious Russell Group of leading research-led institutions, Sheffield offers world-class teaching and research excellence across a wide range of disciplines.
Unified by the power of discovery and understanding, staff and students at the university are committed to finding new ways to transform the world we live in.
In 2014 it was voted number one university in the UK for Student Satisfaction by Times Higher Education and in the last decade has won four Queen's Anniversary Prizes in recognition of the outstanding contribution to the United Kingdom's intellectual, economic, cultural and social life.
Sheffield has five Nobel Prize winners among former staff and students and its alumni go on to hold positions of great responsibility and influence all over the world, making significant contributions in their chosen fields.
Global research partners and clients include Boeing, Rolls-Royce, Unilever, AstraZeneca, Glaxo SmithKline, Siemens and Airbus, as well as many UK and overseas government agencies and charitable foundations.
Contact
For further information please contact:
Hannah Postles
Media Relations Officer
University of Sheffield
0114 222 1046
h.postles@sheffield.ac.uk