Research sheds light on the changing face of Charlotte Brontë
Charlotte Brontë's only professional portrait has become a cultural icon that endures across many different cultural contexts
Adaptations of Charlotte Brontë's portrait reveal whether artists see her primarily as a writer or a woman, study suggests
Research highlights how modern society and culture is fascinated with Charlotte's life and work
University of Sheffield creates its first ever module on The Brontës for undergraduate students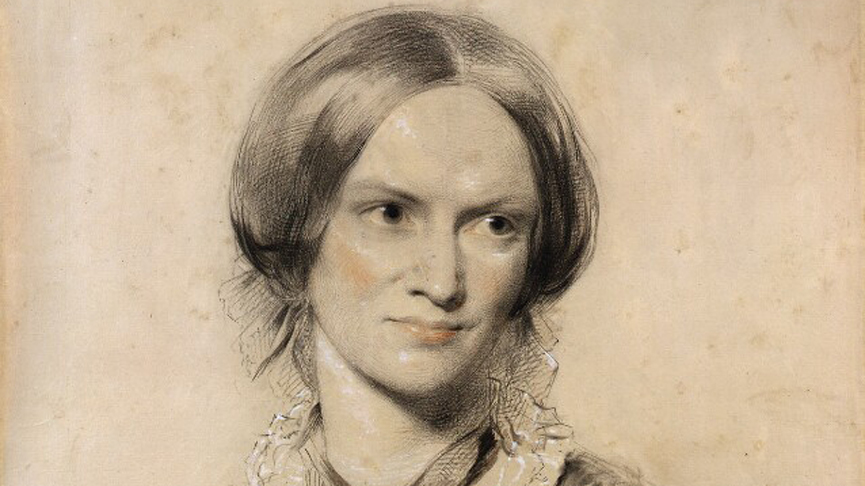 Adaptations of Charlotte Brontë's only professional portrait can reveal whether an artist sees her primarily as a writer or a woman, according to new research from the University of Sheffield.
The study, led by Dr Amber Regis from the University of Sheffield's School of English, has revealed how the only professional portrait of Charlotte Brontë taken from life, a chalk sketch by George Richmond, has been adapted across its 167-year history.
It highlights how modern society and culture is fascinated with Charlotte's life and work, and reveals how her changing face has been transformed into a cultural icon that persists across many different cultural contexts.
The only professional portrait of Charlotte Brontë was commissioned by her publisher, George Smith, and produced in July 1850.
According to Smith, on first seeing the portrait, Charlotte burst into tears and exclaimed it was more like her sister, Anne, who had died the previous year. Tabby, the Brontë's servant, also contested the image, saying it looked too old.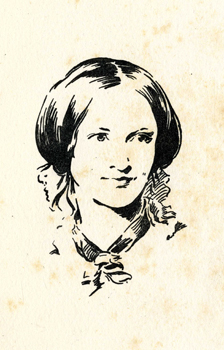 Despite her growing celebrity in the 1850s, Charlotte didn't allow her portrait to circulate in the press, and she continued to publish under her pseudonym, Currer Bell. She clung to anonymity long after revealing her authorship to her publishers in 1848 – "What author would be without the advantage of being able to walk invisible?" – she once remarked.
Charlotte died in 1855. Two years later, her name and portrait were revealed to the public in Elizabeth Gaskell's biography, The Life of Charlotte Brontë.
Gaskell highlighted the "parallel currents" of Charlotte's life – her life as Currer Bell, the author, and her life as Charlotte Brontë, the woman.
Now, Dr Amber Regis' research at the University of Sheffield has charted how these "parallel currents" can be seen in the various adaptations of Charlotte's original portrait over the past 167 years. Some portraits focus on Charlotte's womanliness, while others emphasise her identity as an author.
Dr Amber Regis said: "With so few surviving portraits from life, the face of Charlotte Brontë remains a fascinating, persistent mystery. How we see her, how we picture her, speaks volumes about how we employ her image to redefine the role of the woman writer."
Findings from the research are set to be discussed as part of an illustrated talk at the Off the Shelf Festival of Words on Monday 9 October 2017 – a renowned literature festival held in Sheffield featuring some of the best-known names in literature and the media.
Led by the University of Sheffield and Sheffield Hallam University, the festival features pioneering research into some of the world's most iconic and celebrated writers by literature experts at the University of Sheffield.
Dr Amber Regis' research on the legacies and afterlives of Charlotte Brontë is also being fed into the first ever module on The Brontës for third year undergraduates at the University of Sheffield's School of English.
The research on Charlotte Brontë's portraits has been published as part of Charlotte Brontë: Legacies and Afterlives, edited by Dr Amber Regis and Professor Deborah Wynne, and published by Manchester University Press. For more information and a copy of the book, visit: http://www.manchesteruniversitypress.co.uk/9781526119858/
For more information and tickets for the illustrative talk: Charlotte Brontë's face – by Dr Amber Regis at the Off the Shelf festival – visit: http://www.offtheshelf.org.uk/event/charlotte-brontes-face-dr-amber-regis/
English courses at the University of Sheffield
Additional information
The University of Sheffield
With almost 27,000 of the brightest students from over 140 countries, learning alongside over 1,200 of the best academics from across the globe, the University of Sheffield is one of the world's leading universities.
A member of the UK's prestigious Russell Group of leading research-led institutions, Sheffield offers world-class teaching and research excellence across a wide range of disciplines.
Unified by the power of discovery and understanding, staff and students at the university are committed to finding new ways to transform the world we live in.
Sheffield is the only university to feature in The Sunday Times 100 Best Not-For-Profit Organisations to Work For 2017 and was voted number one university in the UK for Student Satisfaction by Times Higher Education in 2014. In the last decade it has won four Queen's Anniversary Prizes in recognition of the outstanding contribution to the United Kingdom's intellectual, economic, cultural and social life.
Sheffield has six Nobel Prize winners among former staff and students and its alumni go on to hold positions of great responsibility and influence all over the world, making significant contributions in their chosen fields.
Global research partners and clients include Boeing, Rolls-Royce, Unilever, AstraZeneca, Glaxo SmithKline, Siemens and Airbus, as well as many UK and overseas government agencies and charitable foundations.
Contact
For further information please contact:
Sean Barton
Junior Public Relations Officer
University of Sheffield
0114 222 9852
s.barton@sheffield.ac.uk