International study finds four in ten organisations obstruct our access to own data
• Study, led by University of Sheffield, investigated 327 organisations in Austria, Belgium, Germany, Hungary, Italy, Luxembourg, Norway, Slovakia, Spain and the United Kingdom.
• Results found serial malpractice and obfuscation on the part of public and private sector organisations
An international study that examines the obstacles facing citizens in accessing their personal data will be presented at a conference in Sheffield this week (24-25 June 2014).
It finds serial malpractice and obfuscation on the part of public and private sector organisations when citizens seek clarification of what these organisations know about them. The study forms part of the IRISS (Increasing Resilience in Surveillance Societies) project, funded by the European Union and documents the actual experience citizens have when trying to use the law to access their data.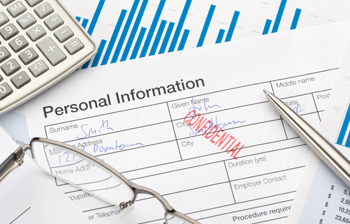 European and national laws give citizens the right to know how their personal data is used, shared and processed by private and public sector organisations. The study, encompassing citizen interactions with 327 sites, found that what should have been a straightforward process was complex, confusing, frustrating and, in the end, largely unsuccessful. The research sites were chosen based on a consideration of the socio-economic domains in which citizens encounter surveillance on a systematic basis. These domains were health, transport, employment, education, finance, leisure, communication, consumerism, civic engagement, and security and criminal justice.
Professor Clive Norris, a specialist in the sociology of surveillance and social control from the University of Sheffield, led the study in partnership with his colleague Dr Xavier L'Hoiry. He said: "We part with our personal data on a daily basis, creating vast and invisible reservoirs of actionable personal information. We do this actively and passively, and our experience of the world is reshaped in ways that we don't appreciate. We are selectively marketed to, our locations are tracked by CCTV and automated licence plate recognition systems and our online behaviour is monitored, analysed, stored and used. The challenge for all of us is that our information is often kept from us, despite the law and despite our best efforts to access it."
The research found that the spirit of the European Data Protection Directive has frequently been undermined as it has been transposed into national legal frameworks, and then further undermined by evolving national case law. Citizens, in their role of data subjects, encounter a wide range of legitimate but not always convincing and straightforward restrictions in their attempts to exercise their rights. These legal restrictions are further undermined by serial obfuscation on the part of data controllers or their representatives.
The right of access is generally exercised by submitting an access request to a nominated data controller but, before this can begin, the data controller must be located. The research across 327 sites found that, in a significant minority (20 per cent) of cases, it was simply not possible to locate a data controller. Where data controllers could be located, the quality of information concerning the process of making an access request varied enormously. In the best cases, information was thorough and followed legislative guidelines closely, providing citizens with an unambiguous pathway to exercise their right of access. In the worst cases information was very basic, often failing to explain how to make an access request or indeed what an access request actually is.
The most reliable and efficient way of locating data controllers turned out to be on-line. In nearly two thirds (63 per cent) of all cases, on-line searching provided the relevant contact details, and this was achieved in less than five minutes over half (61 per cent) of the time. Attempts to locate data controllers using alternative methods generally did not fare well. In the majority of cases, when contacting organisations by telephone, members of staff lacked knowledge concerning subject access requests. As a result, answers were often incorrect, confusing and contradictory.
When it was possible to locate the data controller via telephone, this took over six minutes, sometimes on premium rate lines, in over half (54 per cent) of all cases. Even then, the information provided via telephone was rated as 'good' in only 34 per cent of cases.
In the case of CCTV data, where researchers attended sites in person, nearly 1 in 5 sites (18 per cent) did not display any CCTV signage. Where signage was present, in more than four in ten cases (43 per cent) it was rated as 'poor' in terms of visibility and content. Only one third (32.5 per cent) of CCTV signage named the CCTV system operator or data controller.
By failing to display appropriate signage at CCTV sites, one fifth of organisations effectively employed illegal practices. Staff approached in person lacked expertise and frequently reacted to queries with suspicion and scepticism, questioning why one would wish to access their personal data. Thus, researchers merely trying to find the contact details of the data controller were forced to justify why they sought to exercise their democratic rights, and even then they were frequently denied.
When it was possible to locate the data controller, the process of submitting an access request was often problematic with data controllers employing a range of discourses of denial which restrict or completely deny data subjects the ability to exercise their informational rights.
Subject access requests were sent from 10 European countries to 184 individual public and private sector organisations sampled from the first part of the empirical phase of the research. The requests were made for a range of data, including paper, digital and CCTV records. Requests made three demands of data controllers: disclosure of personal data; disclosure of third parties with whom data had been shared and disclosure of whether (and if so how) data had been subject to automated decision making processes.
The research found that obtaining a satisfactory response concerning all aspects of the requests was a relatively rare occurrence. Four out of ten requests (43 per cent) did not result in personal data being disclosed or data subjects receiving a legitimate reason for the failure to disclose their personal data. In over half of all cases (56 per cent), no adequate or legally compliant response was received concerning third party data sharing. In over two-thirds of cases (71 per cent) automated decision making processes were either not addressed or not addressed in a legally compliant manner.
Even in those cases where successful outcomes were achieved, the process of submitting an access request was often fraught, confusing and time-consuming. Holding/acknowledgement letters were received in only a third (34 per cent) of cases, which meant that data subjects had no idea whether the requests were being dealt with or simply ignored.
Even where data subjects received their personal data, in some instances the disclosure of this data was incomplete and additional data was still outstanding. This occurred in one third of cases (31 per cent) and required researchers to pursue data controllers for more information as the first disclosure was incomplete.
There were noted variations in how different types of organisations responded to requests. In general, public sector organisations performed less badly than those in the private sector, with only 43 per cent engaging in restrictive practices compared with 62 per cent in the private sector.
Requests for CCTV footage were particularly problematic, with seven out of ten requests for CCTV footage being met by restrictive practices from data controllers or their representative.
While loyalty card scheme operators were generally facilitative in disclosing personal data (86 per cent of cases), they did not perform as strongly in providing information about automated decision making processes (only 50 per cent of cases). Meanwhile, requests made to banks did not yield much information about third party data sharing (only 30 per cent of responses disclosed this).
Professor Clive Norris said: "In our view, there is an urgent requirement for policymakers to address the failure of law at the European level and its implementation into national law. Organisations must ensure that they conform to the law. In particular, organisations need to make it clear who is responsible for dealing with requests from citizens; they need to train their staff so they are aware of their responsibilities under law; and they need to implement clear and unambiguous procedures to facilitate citizens making access requests. Finally national data protection authorities must have the legal means and organisational resources to both encourage and police compliance."
Additional information
The Increasing Resilience in Surveillance Societies (IRISS) project, led by the Institute for the Sociology of Law and Criminology (IRKS, Austria), was funded by the European Union's Seventh Framework Programme for research, technological development and demonstration under grant no 285593. Work Package 5 of the IRISS project entitled 'Exercising democratic rights in surveillance regimes' was led by the University of Sheffield.
The following partner institutions took part in the work package: the Eotvos Karoly Policy Institute (Hungary), the Institute for the Sociology of Law and Criminology (IRKS, Austria), the Institute of Technology Assessment (Austria), the University of Hamburg (Germany), Vrije University of Brussel (Belgium), Universitat Autònoma de Barcelona (Spain), the Peace Research Institute Oslo (Norway), the Universita Cattolica del Sacro Cuore (Italy), Comenius University Bratislava (Slovakia).
The University of Sheffield
With almost 25,000 of the brightest students from around 120 countries, learning alongside over 1,200 of the best academics from across the globe, the University of Sheffield is one of the world's leading universities.
A member of the UK's prestigious Russell Group of leading research-led institutions, Sheffield offers world-class teaching and research excellence across a wide range of disciplines.
Unified by the power of discovery and understanding, staff and students at the university are committed to finding new ways to transform the world we live in.
In 2014 it was voted number one university in the UK for Student Satisfaction by Times Higher Education and in the last decade has won four Queen's Anniversary Prizes in recognition of the outstanding contribution to the United Kingdom's intellectual, economic, cultural and social life.
Sheffield has five Nobel Prize winners among former staff and students and its alumni go on to hold positions of great responsibility and influence all over the world, making significant contributions in their chosen fields.
Global research partners and clients include Boeing, Rolls-Royce, Unilever, AstraZeneca, Glaxo SmithKline and Siemens, as well as many UK and overseas government agencies and charitable foundations.
Contact
For further information please contact:
Shemina Davis
Media Relations Manager
The University of Sheffield
0114 222 5339
shemina.davis@sheffield.ac.uk