Charity begins at home in the UK, new research finds
A study by the Universities of Sheffield and Manchester shows that of the £68 billion spent by the charitable sector in England and Wales in 2015, £53 billion (78 per cent) was by charities whose remit is solely in the UK
In contrast, only £2.9 billion was spent entirely overseas.
Research sheds new light on the work of development NGOs, and support for international development
Most of the charitable expenditure in England and Wales is by causes which operate in the UK alone, according to new research by the Universities of Sheffield and Manchester.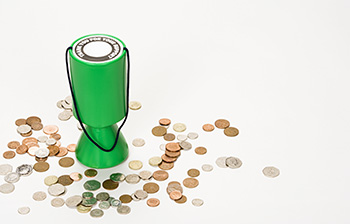 A study shows that of the £68 billion spent by the charitable sector in England and Wales in 2015, £53 billion (78 per cent) was by charities whose remit is solely in the UK. In contrast, only £2.9 billion was spent entirely overseas.
Development charities' spending constituted less than ten per cent of all charitable expenditure.
The research findings, by Professor Dan Brockington, Director of the Sheffield Institute of International Development at the University of Sheffield, and Dr Nicola Banks, of the Global Development Institute at the University of Manchester, shed new light on the work of development NGOs, and support for international development.
Professor Brockington said: "The vast majority of charitable money is spent by charities which only operate in this country. Charity clearly already begins at home.
"When people say that we need to do less abroad and more at home I wonder if they realise what the current distribution is.
"Charity should begin at home – but should it also end there? It's important to contextualise the international narrative against the national picture and this research does just that."
The report, which tracked the finances and activities of 898 development NGOs based in England, Wales and Scotland, found:
The international development sector is thriving, growing and vibrant. It is earning more money and new organisations are coming into being all the time, with 250 new organisations being established since 2005.
The sector is highly unequal in terms of its allocation of resources, with eight per cent of organisations in the survey controlling 88 per cent of expenditure.
The main source of the sector's growth and development is income from the public, accounting for 40 per cent of all income. This is the single most important source of funding and has been increasing in absolute terms.
Investment in fundraising can produce strong returns and is required if charities are to raise the particularly large sums that they need for specific projects.
The vast majority of charitable money is spent by charities which only operate in this country. Charity clearly already begins at home.

Professor Dan Brockington

Professor Brockington said: "We were surprised by the growth in numbers, income and expenditure that our data showed. Our understanding of the general mood music was that support for international development was waning and we expected the figures to show that. But the growth in public funding shows how effective development NGOs can be in getting their message across, as well as how generous their supporters are."
He added: "This is a fascinating project which pushes boundaries of our understanding of the development NGO sector. It has already yielded important insights into recent financial trends. It could do much more as we work with colleagues and partners in the sector and academia."
Additional information
The University of Sheffield
With almost 27,000 of the brightest students from over 140 countries, learning alongside over 1,200 of the best academics from across the globe, the University of Sheffield is one of the world's leading universities.
A member of the UK's prestigious Russell Group of leading research-led institutions, Sheffield offers world-class teaching and research excellence across a wide range of disciplines.
Unified by the power of discovery and understanding, staff and students at the university are committed to finding new ways to transform the world we live in.
Sheffield is the only university to feature in The Sunday Times 100 Best Not-For-Profit Organisations to Work For 2017 and was voted number one university in the UK for Student Satisfaction by Times Higher Education in 2014. In the last decade it has won four Queen's Anniversary Prizes in recognition of the outstanding contribution to the United Kingdom's intellectual, economic, cultural and social life.
Sheffield has six Nobel Prize winners among former staff and students and its alumni go on to hold positions of great responsibility and influence all over the world, making significant contributions in their chosen fields.
Global research partners and clients include Boeing, Rolls-Royce, Unilever, AstraZeneca, Glaxo SmithKline, Siemens and Airbus, as well as many UK and overseas government agencies and charitable foundations.
Contact
For further information please contact:
Hannah Postles
Media Relations Officer
The University of Sheffield
0114 2221046
h.postles@sheffield.ac.uk