From molars to canines: Discover dentistry with revolutionary digital course
Revolutionary digital course breaks down the barriers to education
MOOC gives school pupils the unique opportunity to learn about dentistry
Discover the gruesome history of dentistry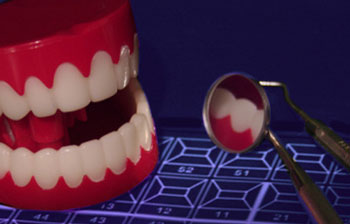 The University of Sheffield is today (Monday 2 December 2013) continuing to remove the barriers to higher education for people across the world with a new and exciting online dentistry course which is free and accessible to all.
Massive Open Online Courses (MOOCs) are transforming education giving everyone the unique opportunity to take part in a high quality, flexible and innovative learning experience.
The University has teamed up with FutureLearn, the first UK-led MOOCs provider of free, open, online higher education courses, to launch Discover Dentistry – an entertaining and illuminating course which explores the impact dentistry has on our lives.
Discover Dentistry will enlighten learners with the truth about teeth – from the importance of a smile and how to fix broken teeth, to the letters and numbers called out by the dentist during a check-up and how dentures are made.
Participants will interact with experts from the School of Clinical Dentistry from the comfort of their own homes and learn about all aspects of the profession - starting with the public perception of dentistry, to the sometimes gruesome history of the job. The MOOC will give younger learners the unique opportunity to learn more about the subject which is not taught in schools, whilst an older audience have the chance to discover fascinating facts about their pearly whites.
Throughout the course innovative exercises will help to demystify the various roles and activities within a dental practice, and explore how common dental diseases and problems are treated by talking to professionals and watching them work.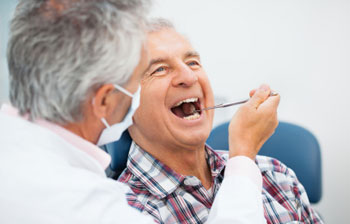 Dr Chris Stokes, from the Academic Unit of Restorative Dentistry who is teaching Discover Dentistry, said this course is for everyone.
"Whether you are an aspiring dentist, or want to learn about the interesting multidisciplinary world of looking after smiles, we are inviting anyone with an interest in the subject to join us for an entertaining and insightful exploration of your mouth and the people who care for it," said Dr Stokes.
"Lots of people would like to learn a bit more about what is happening when they go to the dentist. Running a course online means that we are able to offer this opportunity to people around the world – we are not limited by geography or class size."
A number of other intriguing MOOCs covering a broad spectrum of exciting subjects are already lined up for 2014.
Marie Kinsey, Academic Lead for MOOCs and Director of Learning and Teaching at the Department of Journalism, said: "Discover Dentistry will be our first Massive Open Online Course with FutureLearn and has been a fascinating programme to work on. The University's MOOCs project will give more learners than ever access to some of the world leading research and teaching that goes on in the University and this is a great place to start."
The course will start on Monday 3 March 2014 and run for six weeks. Learning time is three hours per week and there are no prerequisites for registering for the course and education or academic background is not important – budding learners simply need an internet connection.
Pro-Vice-Chancellor for Learning and Teaching at the University of Sheffield, Professor Paul White, said: "The digital world is the future. Online education provides a means for the University of Sheffield to engage with learners from around the world and in circumstances we would otherwise never be able to reach out to. The courses are an important way for more people to access the high quality education that the University of Sheffield delivers."
Register/find more about Discover Dentistry
Additional information
University of Sheffield's School of Clinical Dentistry
For more information about the School of Clinical Dentistry visit http://www.shef.ac.uk/dentalschool
FutureLearn
Futurelearn.com is the first UK-led multi-institutional provider of free, open, online higher education courses. It will offer courses for people to access and enjoy wherever they are in the world on multiple devices.
The FutureLearn course experience centres on social interaction, whereby people learn actively by engaging in conversations around the learning material. The website has also been designed to work on smartphones and tablets, as well as desktop computers, so that learners can enjoy the same high quality user experience, regardless of their screen size. FutureLearn is wholly owned by The Open University. The website combines the best elements of the social web with The Open University's 44 years of expertise in distance and open learning.
Courses will be created by the Universities of Auckland, Bath, Birmingham, Bristol, Cardiff, East Anglia, Edinburgh, Exeter, Glasgow, Leicester, Liverpool, Loughborough, King's College London, Lancaster, Leeds, Monash, Newcastle, Nottingham, The Open University, Queen's Belfast, Reading, Sheffield, Southampton, Strathclyde, Trinity College Dublin and Warwick. In addition, the British Council, British Library and the British Museum have all agreed to partner with FutureLearn to share content and their expertise and collaborate in the development of courses through futurelearn.com.
The University of Sheffield
With nearly 25,000 of the brightest students from 117 countries coming to learn alongside 1,209 of the world's best academics, it is clear why the University of Sheffield is one of the UK's leading universities. Staff and students at Sheffield are committed to helping discover and understand the causes of things - and propose solutions that have the power to transform the world we live in.
A member of the Russell Group, the University of Sheffield has a reputation for world-class teaching and research excellence across a wide range of disciplines. The University of Sheffield has been named University of the Year in the Times Higher Education Awards 2011 for its exceptional performance in research, teaching, access and business performance. In addition, the University has won four Queen's Anniversary Prizes (1998, 2000, 2002, 2007), recognising the outstanding contribution by universities and colleges to the United Kingdom's intellectual, economic, cultural and social life.
One of the markers of a leading university is the quality of its alumni and Sheffield boasts five Nobel Prize winners among former staff and students. Its alumni have gone on to hold positions of great responsibility and influence all over the world, making significant contributions in their chosen fields.
Research partners and clients include Boeing, Rolls-Royce, Unilever, Boots, AstraZeneca, GSK, Siemens, Yorkshire Water and many more household names, as well as UK and overseas government agencies and charitable foundations.
The University has well-established partnerships with a number of universities and major corporations, both in the UK and abroad. The White Rose University Consortium (White Rose) a strategic partnership between 3 of the UK's leading research universities of Leeds, Sheffield and York. Since its creation in 1997 White Rose has secured more than £100M into the Universities.
Contact
For further information please contact:
Amy Pullan
Media Relation Officer
University of Sheffield
0114 222 9859
a.l.pullan@sheffield.ac.uk