Where does it hurt? Doctors of the future transform lives with pioneering accountability project
Doctors of tomorrow at the University of Sheffield are swapping their stethoscopes and white coats for wellies and boxing gloves, in a unique initiative helping to make a difference by becoming accountable for the communities that need their help the most.
More than 100 years ago the University of Sheffield was founded by penny donations made by the city's factory workers to establish a University which would benefit their economy, health, and children.
Although the University's ever evolving campus and cutting-edge facilities are now unrecognisable since the Sheffield School of Medicine, Firth College and Sheffield Technical School were brought together under a Royal Charter in 1905, the original ethos: 'The University will be for the people' remains at the heart of the institution and its excellent learning and teaching.
Today, this is no more evident than in the Medical School's pioneering Social Accountability initiative.
Unique to Sheffield, the project - led by Professor Deborah Murdoch-Eaton, Dean of Medical Education - gives medical students the opportunity to volunteer in local communities across the South Yorkshire region - giving support and working with people who need their help the most.
What makes a good doctor?
"The main thing that makes a good doctor, from what I've seen, is obviously having the knowledge and being comfortable and confident with that knowledge - but also having a relationship with the patients," said medical student, Ellen Battye, 21.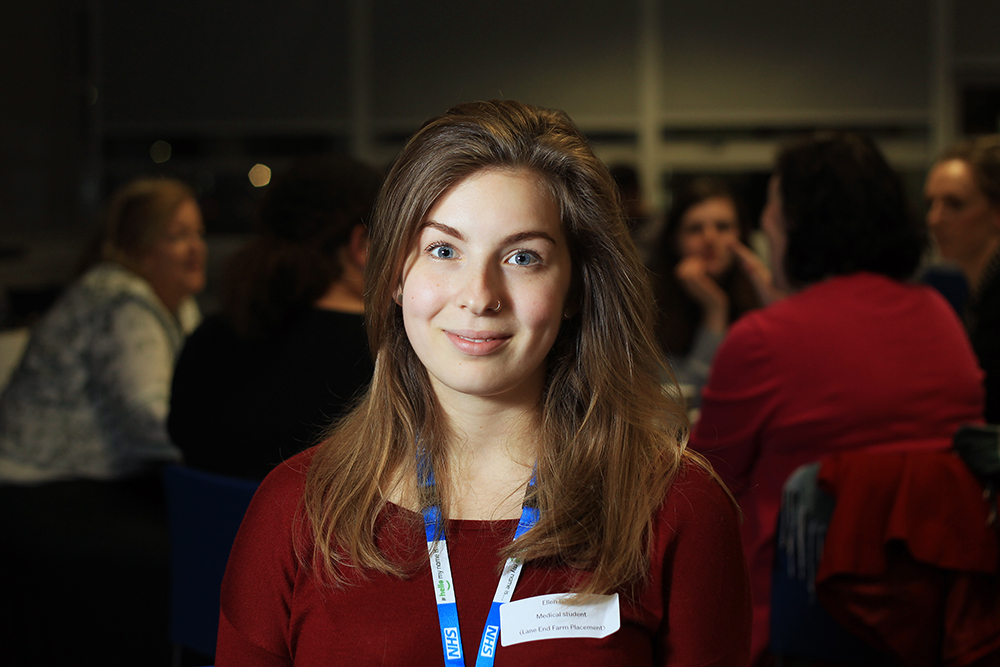 "They have to believe in you, trust you, see you as a figure they can be completely open with - and the best means of doing that is good communication. Even the way you sit, the way you greet them into a room, it has a massive impact."
Ellen is one of 223 third-year medical students who took part in this year's Social Accountability initiative, working with 69 charities, organisations and support services across the region.
Along with three fellow medical students, Ellen, spent four weeks volunteering at Lane End Farm Trust - a working farm in the Peak District which helps children with learning difficulties and youngsters from disadvantaged backgrounds. The farm gives them the opportunity to work with the animals and grow crops - which are produced for shops and restaurants around Sheffield.
"We were there as another pair of hands to support the carers and the children," said Ellen.
"When the children would go out trekking on horses, we would help to lead them, we would muck in and do whatever we could, pick the vegetables and generally be on hand to help.
"A lot of the youngsters had autism so it's important to make the time to have a chat with them, communicating with them and helping them to feel a part of something.
"One of the main things that I feel like I have taken away from my placement is the ability to communicate with the kids - especially those with autism.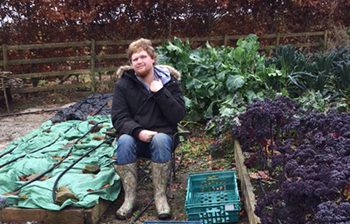 "Some of them didn't like to communicate with people at all, but over the four weeks I really got to know them and that is something that I can take away with me - it was really rewarding."
Ellen added: "Autism is something that we don't really get a lot of experience with on our clinical attachments. Before this, the last experience I had with kids with autism was when I was applying to do medicine, which feels like a long time ago.
"Being able to do this placement has given me such an insight and it is something I can take forward and look back on when I am actually a doctor.
"I have learnt that you have to have a lot of patience to be able to talk to children and importantly it is a lot of listening to them, rather than talking at them.
"Youngsters with autism are all very intelligent people, they have got great personalities and they like very individual things. It's really just getting to know them and taking a holistic view on people and not defining them with any sort of standards."
Fighting for change
Henry Mills, 22, spent his volunteer placement at De Hood Boxing Club based on The Manor in Sheffield, which is often quoted as 'one of the worst estates in Britain'.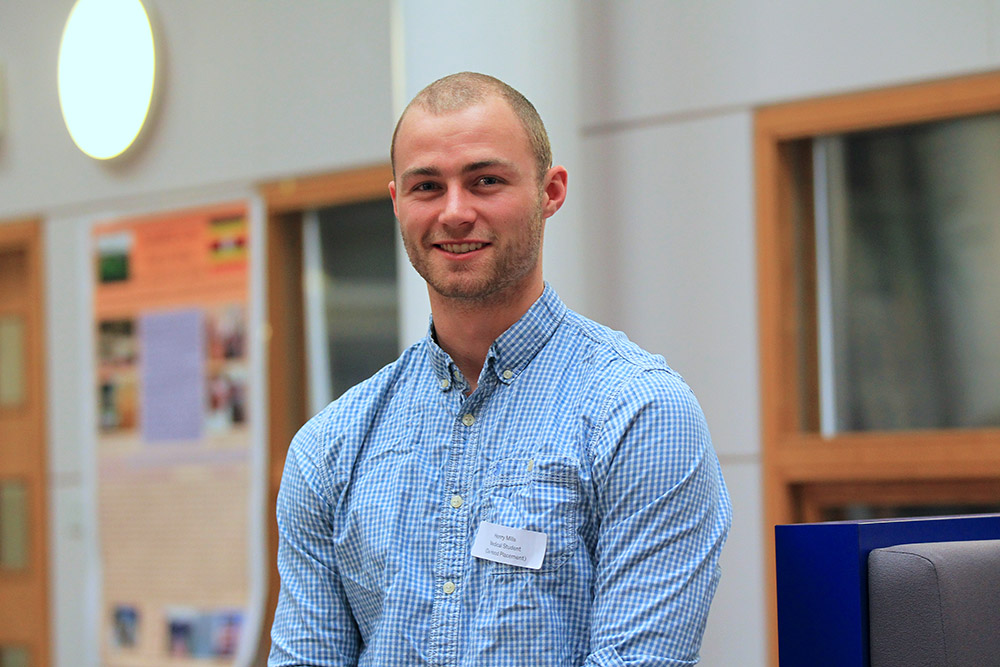 "The community has the highest single parent rate in the whole of England. Children on the estate loose weight during the school holidays because they aren't getting their free school meals," said Henry.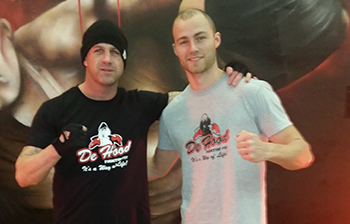 "The club was set up by an ex-professional boxer called Reagan, who is a local man from the Manor, with the aim to serve the local community.
"There are a lot of drug problems and antisocial behaviour on the estate, and the club was set up when Reagan saw kids on the streets throwing bricks through bus and taxi windows and generally getting up to no good. It kind of progressed from there.
"You now have kids going there weekly - some every day in fact - with some training up to be professional boxers of the future. It also helps kids to get back into school and gets them out of crime."
Like many of the students, Henry was able to expand his skills outside of medicine whilst volunteering, and helped to produce a promotional film for De Hood which can be used to help the club apply for much-needed funding.
Henry added: "There's a lot of things I've taken from this experience. I've met a lot of great people and have seen what life is like for those from more disadvantaged backgrounds, the challenges they have and why they may find it hard to get out of the problems they are facing.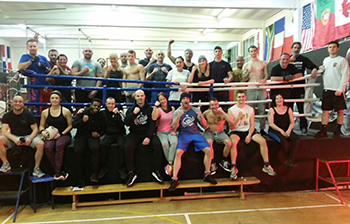 "Just hearing some of the stories from individuals at the club and how they have managed to change their life around through De Hood was an incredibly inspiring and humbling experience.
"It has reflected on me in a massive way - not only in how I want to make the most of the opportunities I've got - but it will also help me in my future career, potentially as a doctor. When I see people from areas like these, I know the potential problems they face and what can be done to help them."
Helping others find a place of safety
Many of the students had to deal with a number of harrowing situations during their placements, overcoming difficult challenges and building up their resilience as young health professionals.
Gemma Morgan, 21, and Connie Barson, 20, spent four weeks at Sheffield based charity Ashiana, which is a support service for Black, Asian, Minority Ethnic Refugees (BAMER) fleeing any forms of violence and abuse.
"A lot of the women's stories were extremely hard to listen to," said Gemma.
"This placement may have only been for four weeks but it has made me appreciate and understand that there may be some people coming to a GP's surgery for help who are too scared to talk about the devastating problems they are facing.
"I was so shocked by the number of people in the area who have been victims of human trafficking and the amazing work that this charity is doing to help people right on our doorstep."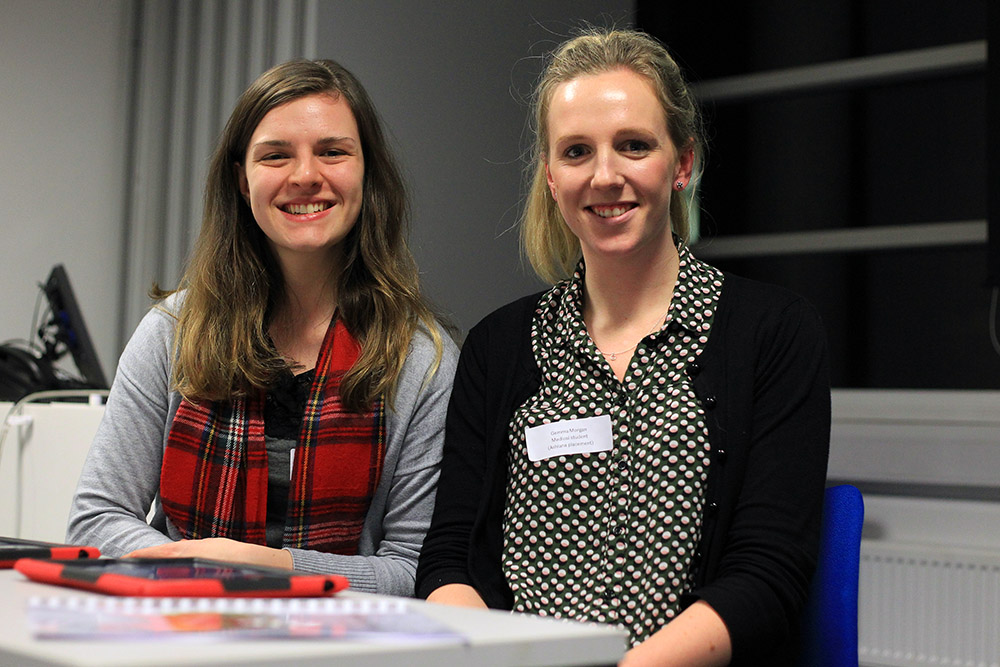 Many of the women and children supported by Ashiana have fled from their homes and travelled in appalling conditions to reach safety. Connie was struck by how isolating and difficult it can be living in a community where you don't speak the language.
"I visited a Somali man who had been prescribed medication from the GP to help him sleep," said Connie.
"Unfortunately he couldn't read his prescription or the instructions on the tablet bottle so he was unsure what the correct dose was.
"This made me realise how scary and difficult it can be when language is a barrier and how, as a GP, there are things that you could do - for instance write the instructions down for them and make sure they have understood before they leave the surgery.
"The work that Ashiana do is incredible and it makes such a difference to people who are experiencing the most difficult time in their life. The placement has really made a big impact on me and I am planning to continue volunteering at the organisation and helping out whenever I can."
Meyoma Usen, Training Development Officer from Ashiana said: "The benefit of the student placements for us is getting to raise awareness of Ashiana, the work that we do with our clients, and also to build up relationships between ourselves and the local universities.
"Hopefully the students will go on to work within the Sheffield region and will potentially be working with our clients in the future.
"This was a really positive experience for us and we would definitely have students again as it is both beneficial to us, but also a great experience for them to work with people in the community that they may never have worked with before."
Being held accountable
As defined by the World Health Organisation (WHO), 'social accountability is the obligation of medical and other health professional schools to orient education, research and service activities towards addressing the priority health needs of the community, region, and/or nation they have a mandate to serve - where priorities are jointly defined by government, health service organisations, the public and especially the underserved' (WHO, 1995).
To leading teachers and academics at the University of Sheffield's Medical School, Social Accountability means inspiring students to engage with the idea of what it means to be accountable health professionals and adopting a commitment to serve in a spirit of social justice within their future practice - wherever that may be. The scheme also aims to create opportunities for a wide variety of different community partners to contribute to curriculum change, influence the mindset of the next generation of health professionals, and involve staff as well as students in their efforts to improve people's health and wellbeing across the Sheffield City Region.
Deborah Murdoch-Eaton, Dean of Medical Education and leader of the Social Accountability initiative, said: "I have simply been blown away by the experiences our students have gained from their placements.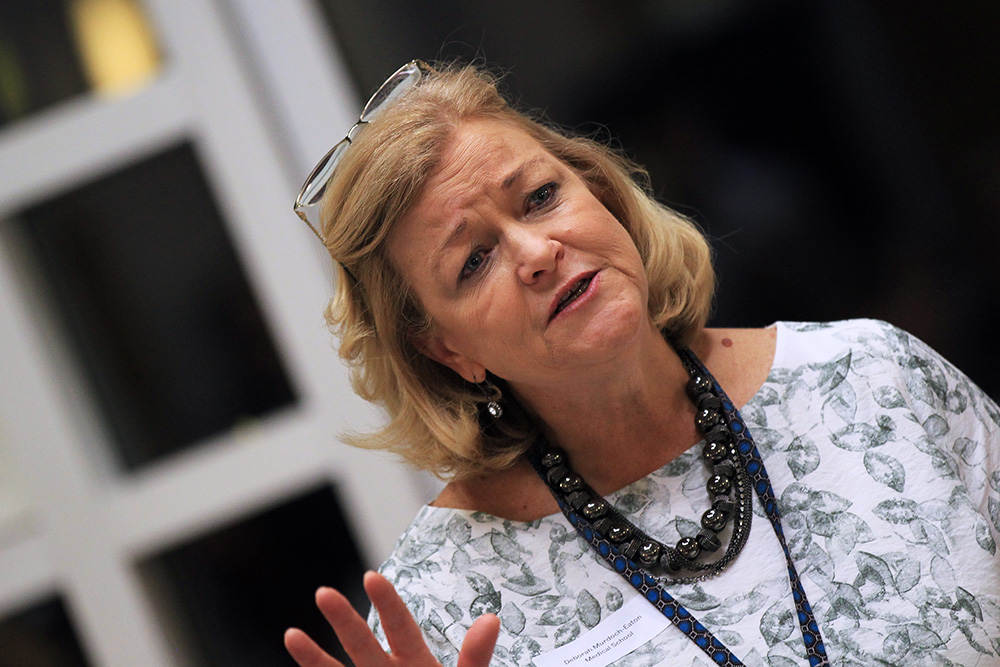 "The things they have learnt in such a short space of time are unlike anything else on their course and it will stay with them for a lifetime.
"What is so important about this scheme is that it isn't just about our students taking away valuable experiences, it is also about what the charities, organisations and services can learn from our students.
"Many of them now have new resources, like websites and videos, some have new programmes or ideas which have been designed and created by our students.
"This is truly unique to Sheffield and gives our students the opportunity to become embedded in their local communities and experience what life skills are going to help them go on to be the best health professionals they can possibly be."
Additional information
Faculty of Medicine, Dentistry and Health
The University of Sheffield's Faculty of Medicine, Dentistry and Health is one of the major UK centres for education and research in health and related subjects. In the Research Excellence Framework 2014, 84 per cent of research assessed was recognised as world leading or internationally excellent.
The faculty offers high-quality learning and teaching in an intellectually rich and challenging environment.
For more information about the Faculty and the courses on offer please visit: https://www.sheffield.ac.uk/faculty/medicine-dentistry-health/index
The University of Sheffield
With almost 27,000 of the brightest students from over 140 countries, learning alongside over 1,200 of the best academics from across the globe, the University of Sheffield is one of the world's leading universities.
A member of the UK's prestigious Russell Group of leading research-led institutions, Sheffield offers world-class teaching and research excellence across a wide range of disciplines.
Unified by the power of discovery and understanding, staff and students at the university are committed to finding new ways to transform the world we live in.
Sheffield is the only university to feature in The Sunday Times 100 Best Not-For-Profit Organisations to Work For 2016 and was voted number one university in the UK for Student Satisfaction by Times Higher Education in 2014. In the last decade it has won four Queen's Anniversary Prizes in recognition of the outstanding contribution to the United Kingdom's intellectual, economic, cultural and social life.
Sheffield has six Nobel Prize winners among former staff and students and its alumni go on to hold positions of great responsibility and influence all over the world, making significant contributions in their chosen fields.
Global research partners and clients include Boeing, Rolls-Royce, Unilever, AstraZeneca, Glaxo SmithKline, Siemens and Airbus, as well as many UK and overseas government agencies and charitable foundations.
Contact
For further information please contact:
Amy Huxtable
Media Relations Officer
University of Sheffield
0114 222 9859
a.l.pullan@sheffield.ac.uk