World-renowned artist honours University's commitment to refugees
Acclaimed artist, ceramicist and author Edmund de Waal to present University of Sheffield with new piece titled 'Fetched Home'
Gift recognises University's long-standing tradition of welcoming refugees as students and academics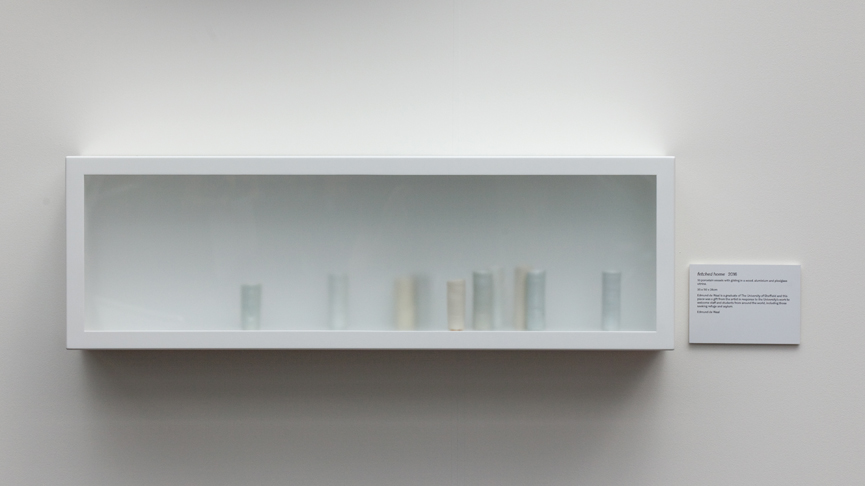 Acclaimed artist and author Edmund de Waal will present the University of Sheffield with a special piece of art in recognition of its deep commitment to supporting refugees.
The Sheffield alumnus and honorary graduate, whose father was a refugee who still works with the refugee community, will gift the University with a specially made work of art called 'Fetched Home' – the title taken from a poem by the Romanian Jewish poet Paul Celan on the subject of homelessness and displacement.
Mr de Waal decided to create and donate the artwork after learning more about the University's long-standing tradition of welcoming refugees as academics and students based in a City of Sanctuary, and its national advocacy for international students.
He will visit the University on Monday 16 May 2016 to speak about the gift and discuss place and displacement in poetry and the visual arts. His talk will draw on his own family history and his practice as an artist and a writer.
'On the Eve of Departure: Homelessness, Exile and Art' is part of the University's annual Festival of Arts and Humanities and the city's wider Year of Making 2016 - a festival to demonstrate that making is in the city's DNA, from advanced manufacturing to arts, music and theatre.
Professor Sir Keith Burnett, Vice-Chancellor of the University of Sheffield, said: "Edmund is an acclaimed artist and author, but more importantly he has the greatest empathy for the people and journeys which make up our history. I had the great pleasure of discussing with him our work with asylum-seeking students and scholars, and he said that he wanted to respond to that by making a work of art which expressed that instinct.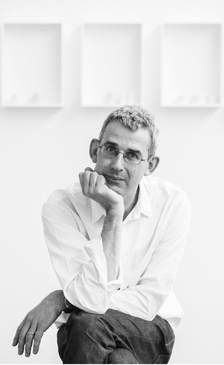 "We are truly honoured that he is presenting us with such a personal gift, and one which will be a permanent visual and artistic reminder of our values as a community made up of scholars from around the world. People too often forget the deep debt UK universities owe to refugee scholars, including those who fled Nazism in World War II."
He added: "One of the most powerful images we have seen this year has been the sight of thousands of refugees making the long journey by boat or foot from countries where they fear for their lives to what they hope will be a new life for them and their families. Our response has been to ask what is the best way to help.
"We want our University to be a safe place for students and academics to rebuild their lives and go on to make a difference to the world through their studies and research. We want to do more to welcome refugee scholars and students who will in turn be able to give back to our communities."
On Sunday 5 June 2016, the University is hosting Sheffield Walk for Refugees, which will help raise money for a unique Refugee Student Scholarships scheme and to support refugee academics.
The University's Refugee Student Scholarships scheme supports those who have sought refuge in the UK. The scholarships cover the cost of tuition and provide a grant award to support living costs for each year of study. They are available to students studying undergraduate degrees or postgraduate masters courses.
In partnership with the Council for At Risk Academics (CARA), the University is also working to host more refugee academics who are in danger or exile, giving them financial and practical help to continue their careers in a place of safety.
Money raised during the Sheffield Walk for Refugees will used to help those who may never be able to return home, and give them a starting point from which they can rebuild their lives, their careers and to contribute to society again.
A team of 21 dedicated members of staff will be going a step further to support the University's fight for refugees by taking part in The 2016 Big Walk which will see two teams walk across the width of the country in a symbolic and gruelling challenge.
Mr de Waal is best known for his large-scale ceramic installations and his bestselling book 'The Hare with Amber Eyes'. His latest book 'The White Road' is a journey through the world of porcelain.
His work comes out of a dialogue between minimalism, architecture and music, and is informed by his passion for literature. Much of his recent work has been concerned with ideas of collecting and collections; how objects are kept together, lost, stolen or dispersed.
A limited number of tickets to the free talk are still available at: https://www.sheffield.ac.uk/festivalah/2016/edmund-de-waal
Additional information
The University of Sheffield

With almost 27,000 of the brightest students from over 140 countries, learning alongside over 1,200 of the best academics from across the globe, the University of Sheffield is one of the world's leading universities.
A member of the UK's prestigious Russell Group of leading research-led institutions, Sheffield offers world-class teaching and research excellence across a wide range of disciplines.
Unified by the power of discovery and understanding, staff and students at the university are committed to finding new ways to transform the world we live in.
Sheffield is the only university to feature in The Sunday Times 100 Best Not-For-Profit Organisations to Work For 2016 and was voted number one university in the UK for Student Satisfaction by Times Higher Education in 2014. In the last decade it has won four Queen's Anniversary Prizes in recognition of the outstanding contribution to the United Kingdom's intellectual, economic, cultural and social life.
Sheffield has five Nobel Prize winners among former staff and students and its alumni go on to hold positions of great responsibility and influence all over the world, making significant contributions in their chosen fields.
Global research partners and clients include Boeing, Rolls-Royce, Unilever, AstraZeneca, Glaxo SmithKline, Siemens and Airbus, as well as many UK and overseas government agencies and charitable foundations.
Contact
For further information please contact:
Hannah Postles
Media Relations Officer
University of Sheffield
0114 222 1046
h.postles@sheffield.ac.uk