Major research gaps exist for how emergencies are managed in the UK
Experts from the University of Sheffield analysing emergency responses and management to major incidents such as flash flooding, severe cold weather events and terrorist incidents in the UK have found gaps in the knowledge base.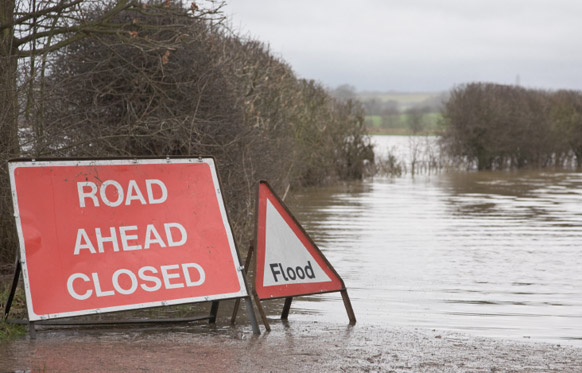 Each year there are thought to be about 11 major incidents which often require a coordinated multi-agency responses including from the National Health Service (NHS).
Interest in this topic has grown considerably in the aftermath of the 7/7 London bombings and the UK today is seen as a world leader in emergency planning, response and recovery.
The was study funded by the National Institute for Health Research Health Services and Delivery Research Programme (NIHR HS&DR) and carried out by experts from the University of Sheffield's School of Health and Related Research (ScHARR) as well as staff from the Health Protection Agency (HPA) , the Centre for Effective Emergency Care and University Hospitals of South Manchester Foundation Trust. The study identified several key priority areas for further research including how health-sector emergency managers plan, respond to and learn from emergencies.
As part of the study, more than 1,600 publications on the topic of emergency and disaster management were examined from around the world. In addition, 17 experts in the field of emergencies and disasters were interviewed. These included senior-level managers from a variety of UK agencies involved in emergency planning, preparedness and response as well as the military and academics.
Dr Andrew Lee, Senior Clinical Tutor in Public Health at the University of Sheffield, said: "The study found that there is a limited knowledge-base from the UK and a considerable proportion of the literature is from North America. Much of the literature is not robust and there are concerns that findings from North American studies cannot be easily extrapolated to the UK setting."
The experts interviewed also reported that many of the gaps were operational in nature rather than on technical aspects of emergency planning. For example, they found a lack of knowledge as to how individuals and organisations deal with risk and behave in emergencies, as well as how emergency managers make decisions in emergency situations.
Dr Lee added: "We don't have a strong, published evidence-base about the best ways for engaging local communities in order to make them more resilient to disasters. Worryingly, there are also gaps in how lessons learnt from previous disasters are embedded and retained by organisations and individuals involved in emergency management."
The researchers concluded that there is a need to build a UK knowledge base, as well as find ways to use the evidence base and to learn from emergencies and disasters. Information from this important scoping study will enable research to be directed and developed to ensure that the emergency planning field continues to improve. In turn this will help emergency responders deal with emergencies better, and help strengthen and prepare local communities against disasters.
Additional information
The research findings from this collaborative study are published online on the National Institute for Health Research website: http://www.netscc.ac.uk/hsdr/projdetails.php?ref=09-1005-03
Earlier findings from the initial outputs are also published in the following academic journals:
• Challen K, Lee ACK, Booth A, Gardois P, Woods HB, Goodacre SW. Where is the evidence for emergency planning: a scoping review. BMC Public Health 2012, 12:542. Available from: http://www.biomedcentral.com/1471-2458/12/542

• Lee ACK, Phillips W, Challen K, Goodacre SW. Emergency Management in Health: Key Issues and Challenges in the UK. BMC Public Health 2012, 12:884. Available from: http://www.biomedcentral.com/1471-2458/12/884/abstract

• Mackway-Jones K, Carley S. An international expert delphi study to determine research needs in major incident management. Prehospital Disaster Medicine 2012 Aug; 27(4): 351-8. Available from: http://journals.cambridge.org/download.php?file=%2FPDM%2FPDM27_04%2FS1049023X12000982a.pdf&code=8e98c1e865ed473600828a47df480146
This project was funded by the National Institute for Health Research Health Services & Delivery Research Programme (NIHR HS&DR) (project number 09/1005/03). The views and opinions expressed therein are those of the authors and do not necessarily reflect those of the HS&DR Programme, NIHR, NHS or the Department of Health.
About the University of Sheffield
With nearly 25,000 students from 125 countries, the University of Sheffield is one of the UK's leading and largest universities. A member of the Russell Group, it has a reputation for world-class teaching and research excellence across a wide range of disciplines. The University of Sheffield has been named University of the Year in the Times Higher Education Awards for its exceptional performance in research, teaching, access and business performance. In addition, the University has won four Queen's Anniversary Prizes (1998, 2000, 2002, and 2007).
These prestigious awards recognise outstanding contributions by universities and colleges to the United Kingdom's intellectual, economic, cultural and social life. Sheffield also boasts five Nobel Prize winners among former staff and students and many of its alumni have gone on to hold positions of great responsibility and influence around the world. The University's research partners and clients include Boeing, Rolls Royce, Unilever, Boots, AstraZeneca, GSK, ICI, Slazenger, and many more household names, as well as UK and overseas government agencies and charitable foundations.
The University has well-established partnerships with a number of universities and major corporations, both in the UK and abroad. Its partnership with Leeds and York Universities in the White Rose Consortium has a combined research power greater than that of either Oxford or Cambridge.
About the NIHR
The National Institute of Health Research Health Services and Delivery Research (NIHR HS&DR) Programme was established to fund a broad range of research. It builds on the strengths and contributions of two NIHR research programmes: the Health Services Research (HSR) Programme and the Service Delivery and Organisation (SDO) Programme, which merged in January 2012. The programme aims to produce rigorous and relevant evidence on the quality, access and organisation of health services, including costs and outcomes. The programme will enhance the strategic focus on research that matters to the NHS. The HS&DR Programme is funded by the NIHR with specific contributions from the CSO in Scotland, NISCHR in Wales and the HSC R&D Division, Public Health Agency in Northern Ireland. www.netscc.ac.uk/hsdr/ 
The National Institute for Health Research (NIHR) is funded by the Department of Health to improve the health and wealth of the nation through research. Since its establishment in April 2006, the NIHR has transformed research in the NHS. It has increased the volume of applied health research for the benefit of patients and the public, driven faster translation of basic science discoveries into tangible benefits for patients and the economy, and developed and supported the people who conduct and contribute to applied health research. The NIHR plays a key role in the Government's strategy for economic growth, attracting investment by the life-sciences industries through its world-class infrastructure for health research. Together, the NIHR people, programmes, centres of excellence and systems represent the most integrated health research system in the world. For further information, visit the NIHR website (www.nihr.ac.uk).
Contact
For further information please contact:
Paul Mannion
Media Relations Officer
The University of Sheffield
0114 222 9851
p.f.mannion@sheffield.ac.uk