Sheffield is a global university teaching global languages
Statement on languages at the University of Sheffield.
The University of Sheffield is a community that welcomes international scholars and students with open arms. Nowhere is this more explicitly expressed than in our School of Languages and Cultures and our School of East Asian Studies.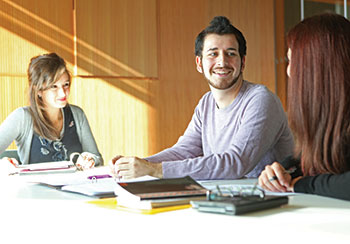 Between them, our two schools offer students the chance to study fourteen languages and their associated cultures, spread over the world's major continents. In addition, the University has a successful and innovative Languages for All programme and our School of Education trains language teachers.
Studying languages is so much more than just learning to speak that foreign language. It teaches us about other people, it widens our horizons, it broadens our minds, it opens our hearts to others. It makes us more flexible, more adaptable, and more creative.
The outcome of the EU referendum does not change any of this. In fact, the country needs its language and culture specialists now more than ever. This is why the University of Sheffield continues its strong support for the research and teaching of foreign languages and cultures. Understanding our world, scholarship and learning without borders, and the free movement of ideas relies on and exemplifies the valuable place of modern languages and cultures in our University.
As the University welcomes students from across the world to join our English Language Teaching Centre (ELTC) this summer, we've made a commitment to continuing our support for both languages and international students.