Distinguished team leads way on gluten-related disease
A specialist centre which aims to better understand unpredictable signs and symptoms of a common gut disorder has been established in Sheffield.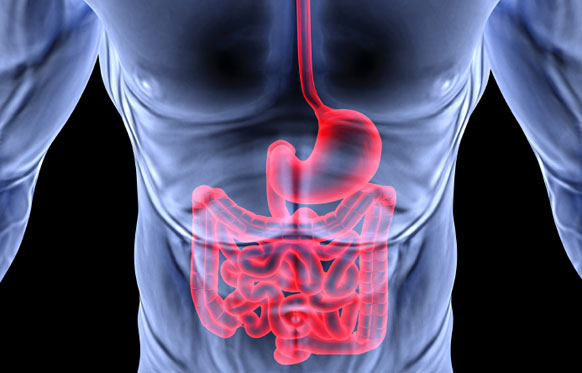 The Sheffield Institute of Gluten-Related Disorders (SIGReD) brings together some of the world's most distinguished researchers and academics who will collaborate on pioneering work into how the diagnosis of coeliac disease could be improved through increased recognition of symptoms not always connected to the bowel.
Coeliac disease is an autoimmune disease caused when the body's immune system reacts to gluten found in wheat, rye and barley. If left untreated, it can cause serious health problems. The only known treatment is by a lifelong strict adherence to a gluten-free diet.
One in 100 people are affected by coeliac disease – but for every one patient diagnosed because of bowel symptoms, eight remain undiagnosed.
The SIGReD has been set up by Professor Marios Hadjivassiliou and Professor Dave Sanders from the University of Sheffield and the departments of neurology and Gastroenterology at Sheffield Teaching Hospitals NHS Foundation Trust.
Mike Davidson, 65, of Dronfield only discovered he had the disease after being told he couldn't donate blood any more. "Like most people I hadn't heard of coeliac disease and didn't have a clue about gluten-free diets," he said.
"But I was lucky as I went to give blood and they said I could no longer do so because I was anaemic. This led to a whole series of tests and I was diagnosed with the disorder in my early fifties, but some people can be really ill with it and never know they have the illness.
"After a period of time on a gluten-free diet my condition improved and I was able to resume being a blood donor."
Since then Mike has been advised by dieticians on what he can and can not eat.
"Sometimes it can be a bit depressing as you've always got to plan ahead," added Mike, who now runs Coeliac UK's Sheffield self-help group.
"I even have to know which fish and chip shops serve gluten-free batter, so it's great that this specialist centre in Sheffield has been set up as it will further help raise awareness of the disease."
Professor Marios Hadjivassiliou, a consultant neurologist for Sheffield Teaching Hospitals NHS Foundation Trust, said: "We're delighted to be launching the Sheffield Institute, which brings together some of the world's leading authorities in gluten-related diseases.
"The Institute will bring together global expertise so that we can share learning, encourage collaboration and innovation and become a research powerhouse with the aim of improving the diagnosis and care for hundreds of people who may be living with this disease undiagnosed."
Professor Dave Sanders, a consultant gastroenterologist for Sheffield Teaching Hospitals NHS Foundation Trust, added: "Patients will also be able to benefit from newer tests which may improve the diagnosis of those with symptoms that are not associated with the bowel as well as patients who have so-called 'non-coeliac gluten sensitivity', when they have an almost normal small bowel biopsy but still seem to improve with the diet."
The SIGReD is currently putting together an application to the National Institute for Health Research for a five-year programme grant looking at better ways to diagnose the whole spectrum of gluten related-diseases.
The coeliac disease clinic at Sheffield's Royal Hallamshire Hospital is the largest centre for gluten-related diseases in the UK. Professors Marios Hadjivassiliou and Dave Sanders have both received international recognition for their work. Over the past ten years, members of the SIGReD have published over 100 scholarly articles on the subject, and won prestigious clinical and research awards from Coeliac UK, Ataxia UK, the Nutrition Society and the European Gastroenterology Association.
SIGReD members include: Professor Nicola Woodroofe, a neuroimmunologist at Sheffield Hallam University, Professor Simon Cross, histopathologist with a particular interest on bowel histology in coeliac disease of the University of Sheffield, Professor Daniel Aeschlimann of Cardiff University, a leading scientist in transglutaminases (the enzymes involved in gluten related diseases), Dr William Egner, consultant immunologist at Sheffield Teaching Hospitals NHS Trust, with expertise in serological testing for the diagnosis of coeliac disease and Dr Andrew McDonagh, consultant dermatologist at Sheffield Teaching Hospitals NHS Trust with expertise in the skin manifestations of sensitivity to gluten.
The group is also set to benefit from the involvement of Dr Nigel Hoggard, senior lecturer in neuroradiology at the University of Sheffield who recently published a groundbreaking study on brain imaging in patients with Coeliac Disease entitled 'Should we be nervous about coeliac disease? Brain abnormalities in patients with coeliac disease referred for neurological opinion'.
Additional information
Sheffield Teaching Hospitals NHS Foundation Trust
Sheffield Teaching Hospitals is one of the UK's largest NHS Foundation Trusts and one of the largest and busiest teaching hospitals. We have over 15,000 staff caring for over a million patients each year at our five hospitals and in the local community:
• The Royal Hallamshire Hospital
• The Northern General Hospital
• Charles Clifford Dental Hospital
• Weston Park Cancer Hospital
• Jessop Wing Maternity Hospital
We offer a full range of local hospital and community health services for people in Sheffield as well as specialist hospital services to patients from further afield in our many specialist centres. The Trust is recognised internationally for its work in neurosciences, spinal injuries, renal, cancer, transplantation, neurosciences and orthopaedics. The Trust has been awarded the title of 'Hospital Trust of the Year' in the Good Hospital Guide three times in five years and we are proud to be one of the top 20 per cent of NHS Trusts for patient satisfaction.
The Trust is a recognised leader in medical research for bone, cardiac, neurosciences and long term conditions such as diabetes and lung disease. We also play a key role in the training and education of medical, nursing and dental students with our academic partners, including the University of Sheffield and Sheffield Hallam University.
The University of Sheffield
With nearly 25,000 of the brightest students from 117 countries coming to learn alongside 1,181 of the world's best academics, it is clear why the University of Sheffield is one of the UK's leading universities. Staff and students at Sheffield are committed to helping discover and understand the causes of things - and propose solutions that have the power to transform the world we live in.

A member of the Russell Group, the University of Sheffield has a reputation for world-class teaching and research excellence across a wide range of disciplines. The University of Sheffield has been named University of the Year in the Times Higher Education Awards 2011 for its exceptional performance in research, teaching, access and business performance. In addition, the University has won four Queen's Anniversary Prizes (1998, 2000, 2002, 2007), recognising the outstanding contribution by universities and colleges to the United Kingdom's intellectual, economic, cultural and social life.
One of the markers of a leading university is the quality of its alumni and Sheffield boasts five Nobel Prize winners among former staff and students. Its alumni have gone on to hold positions of great responsibility and influence all over the world, making significant contributions in their chosen fields.
Research partners and clients include Boeing, Rolls-Royce, Unilever, Boots, AstraZeneca, GSK, ICI, Slazenger, and many more household names, as well as UK and overseas government agencies and charitable foundations.
The University has well-established partnerships with a number of universities and major corporations, both in the UK and abroad. Its partnership with Leeds and York Universities in the White Rose Consortium has a combined research power greater than that of either Oxford or Cambridge.
Contact
For further information please contact:
Amy Pullan
Media Relations Officer
The University of Sheffield
0114 222 9859
a.l.pullan@sheffield.ac.uk

Claudia Blake
Research and Innovation Communications Officer
Sheffield Teaching Hospitals NHS Foundations Trust
0114 226 5033
claudia.blake@sth.nhs.uk