Gravitational waves discovery heralds a new frontier in astrophysics and cosmology, scientists say
The discovery of evidence of primordial gravitational waves will help us unlock the secrets to how the Universe was born, astrophysicists at the University of Sheffield say.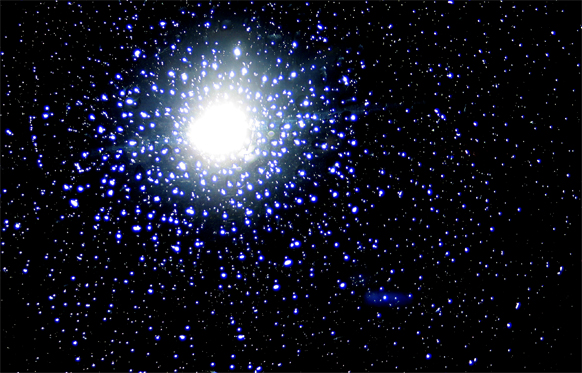 Echoes of the big bang have been identified in research published today (17 March 2014) by scientists at Harvard University.
Dr Ed Daw from the University of Sheffield's Department of Physics and Astronomy, said: "Gravitational waves emitted at the time of the big bang can tell us how the Universe came to exist. The BICEP experiment is announcing today the detection of evidence for these primordial waves. If these results prove correct, we will have new key information on the very early Universe, information that is hard to get from any other source."
As astrophysicists at the University gather to explore the findings, a situation which is being replicated at leading scientific research centres around the world, Dr Ed Daw and his colleagues are considering the impact this new insight into the birth of the Universe may have on research being conducted in Sheffield.
Dr Daw added: "Gravitational waves are a new frontier in astrophysics and cosmology. If these findings are accurate then it will further strengthen our understanding of how the Universe formed.
"Our group here in Sheffield is directly involved in the LIGO, Virgo and GEO experiments, which aim to detect gravitational waves directly using ground based laser interferometers. We will be greatly encouraged if this evidence of gravitational waves from the big bang proves correct."

Additional information
The University of Sheffield
With almost 25,000 of the brightest students from around 120 countries, learning alongside over 1,200 of the best academics from across the globe, the University of Sheffield is one of the world's leading universities.
A member of the UK's prestigious Russell Group of leading research-led institutions, Sheffield offers world-class teaching and research excellence across a wide range of disciplines.
Unified by the power of discovery and understanding, staff and students at the university are committed to finding new ways to transform the world we live in.
In 2011 it was named University of the Year in the Times Higher Education Awards and in the last decade has won four Queen's Anniversary Prizes in recognition of the outstanding contribution to the United Kingdom's intellectual, economic, cultural and social life.
Sheffield has five Nobel Prize winners among former staff and students and its alumni go on to hold positions of great responsibility and influence all over the world, making significant contributions in their chosen fields.
Global research partners and clients include Boeing, Rolls-Royce, Unilever, AstraZeneca, Glaxo SmithKline and Siemens, as well as many UK and overseas government agencies and charitable foundations.
Contact
For further information, please contact: 
Sean Barton
Media Relations Assistant
The University of Sheffield
0114 222 9852
s.barton@sheffield.ac.uk