University of Sheffield researchers highlight importance of green spaces in new partnership with The Hepworth Wakefield
University of Sheffield researchers launch new partnership with The Hepworth Wakefield
Collaboration to launch with two day event exploring importance of green spaces to mental health and wellbeing
Event to feature series of talks and exhibitions from well-known names in the media, arts and photography
Partnership will see University of Sheffield arts and humanities researchers reveal new insights into cities, the built environment and the importance of green spaces in post-industrial landscapes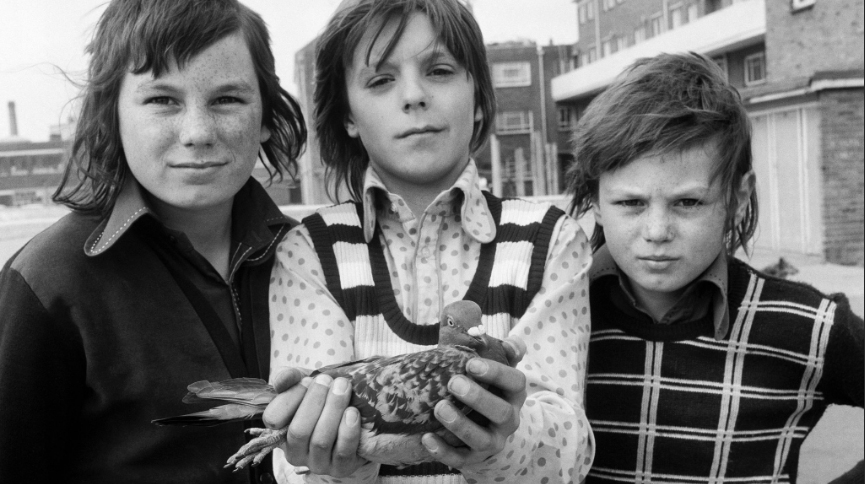 A two day event highlighting the importance of green spaces in post-industrial cities is set to be held at The Hepworth Wakefield later this month (25-26 April 2019).
From how access to green spaces can help to enhance people's mental health and wellbeing to talks and exhibitions from well-known names in the media, arts and photography, the two day symposium is being held as part of a new partnership between researchers from the University of Sheffield and The Hepworth Wakefield.
The event will explore how the arts and humanities can reveal new insights into cities and the built environment and is inspired by the construction of The Hepworth Wakefield Garden. The garden, which opens in summer 2019 will be one of the largest free public gardens in the UK designed by renowned landscape architect Tom Stuart-Smith. It will transform an unloved strip of land situated between the modern David Chipperfield-designed gallery and neighbouring Victorian mill complex, providing a major new visitor attraction for Wakefield and quality green space for all to enjoy.
Led by arts and humanities researchers at the University of Sheffield, the two days are set to feature talks from:
Author and natural navigator Tristan Gooley whose award-winning and bestselling books, The Natural Navigator, The Walker's Guide to Outdoor Clues & Signs, How to Read Water and Wild Signs and Star Paths are among the few books in the world covering natural navigation
Poet Helen Mort – one of the brightest young stars in British poetry who is the five-time winner of the Foyle Young Poets award. Helen has also received the Eric Gregory Award from the Society of Authors, been awarded the Manchester Young Poet Prize and named as one of the Poetry Book Society's Next Generation poets – a list that is only published once every 10 years
Gardener, writer and presenter Alys Fowler. Alys writes a weekly column on gardening for The Guardian Weekend Magazine. She has contributed to Gardens Illustrated, The Observer Food Monthly, The National Geographic and Country Living
Writer and environmentalist Zakiya McKenzie – the Forestry Commission's Writer in the Forest. Zakiya has a particular interest in extraction's effects on nature and communities and has researched on the environmental and social implications of Exxon Mobil finding oil in Guyana
British artist and photographer Simon Roberts whose work deals with our relationship to landscape and notions of identity and belonging. For over a decade, Simon Roberts has photographed events and places across Britain that have drawn people together in public, communal experiences
Peter Mitchell – a Leeds-based photographer that Martin Parr described as "groundbreaking". He chronicled the original demolition of the Quarry Hill Flats in Leeds, an area now being regenerated. His work is held in permanent collections of the Royal Photographic Society, Leeds Art Gallery and the Tate Modern.
Daniel Meadow's famous photograph: Portsmouth: John Payne, aged 12, with two friends and his pigeon, Chequer, shows Payne, holding his pigeon in the centre of the photograph as he tells Meadows that he caught and bred pigeons. Paul Cabuts writes that: "The photograph offers a window on a lost world."
Dr Amanda Crawley Jackson, Director of Impact and Engagement in the University of Sheffield's Faculty of Arts and Humanities, who is co-ordinating the two day event, said:
"We are delighted to be working in partnership with The Hepworth Wakefield to deliver our jointly organised 'Modern Nature' symposium. This event will be a wonderful exploration of how artistic and literary responses to nature can inform, shape and inspire our navigation and lived experiences in an increasingly urban world."
This partnership forms part of the University of Sheffield Faculty of Arts and Humanities' wider Knowledge Exchange project, Co-Constructive Humanities, which aims to bring the arts and humanities' unique perspective to dialogues and debates on the cities in which we live.
The Modern Nature Symposium is being held at The Hepworth Wakefield on Thursday 25 April and Friday 26 April 2019 from 10am to 5pm. Tickets and information
Additional information
Arts and Humanities at the University of Sheffield
The University of Sheffield
With almost 29,000 of the brightest students from over 140 countries, learning alongside over 1,200 of the best academics from across the globe, the University of Sheffield is one of the world's leading universities.
A member of the UK's prestigious Russell Group of leading research-led institutions, Sheffield offers world-class teaching and research excellence across a wide range of disciplines.
Unified by the power of discovery and understanding, staff and students at the university are committed to finding new ways to transform the world we live in.
Sheffield is the only university to feature in The Sunday Times 100 Best Not-For-Profit Organisations to Work For 2018 and for the last eight years has been ranked in the top five UK universities for Student Satisfaction by Times Higher Education.
Sheffield has six Nobel Prize winners among former staff and students and its alumni go on to hold positions of great responsibility and influence all over the world, making significant contributions in their chosen fields.
Global research partners and clients include Boeing, Rolls-Royce, Unilever, AstraZeneca, Glaxo SmithKline, Siemens and Airbus, as well as many UK and overseas government agencies and charitable foundations.
About The Hepworth Wakefield
Designed by the acclaimed David Chipperfield Architects, The Hepworth Wakefield is set within Wakefield's historic waterfront, overlooking the River Calder. The gallery opened in May 2011 and was awarded Art Fund Museum of the Year 2017. Named after Barbara Hepworth, one of the most important artists of the 20th century who was born and brought up in Wakefield, the gallery presents major exhibitions of the best international modern and contemporary art. It is also home to Wakefield's art collection – an impressive compendium of modern British and contemporary art – and has dedicated galleries exploring Hepworth's art and working process. In summer 2019, The Hepworth Wakefield Garden will open alongside the gallery. Designed by Tom Stuart-Smith, it will feature sculptures and be one of the largest free public gardens in the UK.
hepworthwakefield.org
Contact
For further information please contact:
Sean Barton
Media Relations Officer
University of Sheffield
0114 222 9852
s.barton@sheffield.ac.uk