University students tell Parliament why international students are vital to the UK
The University of Sheffield's Students' Union President and International Officer are in Parliament today (30 January 2014), making a strong case for international students as the controversial Immigration Bill returns to the House of Commons.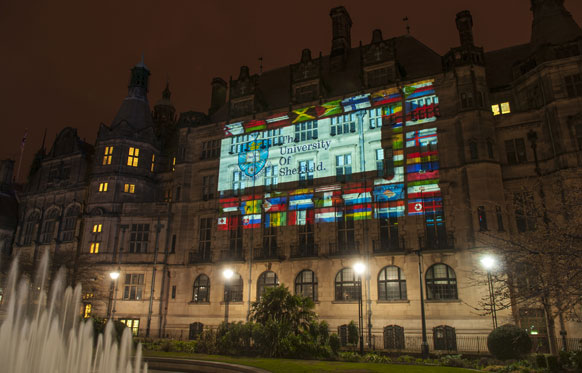 Ally Buckle and Alex Kohert are making their case to peers including Lord Taverne, Baroness Barker, Lord Stevenson, Lord Storey and Baroness Smith.
These meetings follow earlier discussions the students have had with Baroness Hamwee and Lord Bradshaw, as well as Members of Parliament the Right Hon David Hanson, Paul Blomfield and Nick Clegg.
Sheffield Students' Union is leading a shared campaign with the University of Sheffield to demonstrate the huge economic, cultural and educational value of international students to UK universities and the wider economy.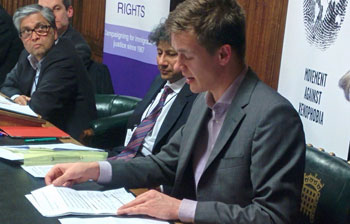 A joint statement on the proposed Bill from the University of Sheffield and the Students' Union signed by Vice-Chancellor Professor Sir Keith Burnett and Student President Ally Buckle says: "Openness to talented young people from around the world is at the heart of the UK's world-leading universities. It is a powerful source of international collaboration and understanding as generations of leaders in every sphere of life have been given the opportunity to learn from and alongside the most able people from every continent.
"Our deep concern is that the UK's reputation as a welcoming host for international students is being damaged by negative messages associated with concerns about immigration more widely. This is both unjust and unhelpful. International students as a body are an asset to this country, and their economic benefit dramatically outweighs any costs. In Sheffield, like many other cities across the UK, international students form a bedrock of economic stability for local businesses and organisations alongside their British colleagues."
The statement goes on to raise concerns about the healthcare levy and mandatory visa checks by landlords of anyone who appears to be 'foreign'.
The Union and University also endorsed briefing material which has been developed by the UK Council for International Student Affairs (UKCISA), which reinforces many of the same issues.
As part of the wide case www.weareinternational.org.uk for international students, the University commissioned an independent report into the net economic impact of international students in Sheffield, revealing that international students make up 10 per cent of all inward investment into the city.
The University has also been working closely with the Home Office, British Council, Universities UK, UKCISA and others to develop video material for use in India and china which helps challenge damaging stereotypes about studying in the UK. These materials are now being used by 60 universities across the UK, and are also supported by the National Union of Students, CBI and UK India Business Council.
For more information about how the University of Sheffield is leading the way by supporting international students visit http://www.weareinternational.org.uk
Additional information
For a full copy of the statement visit: https://www.sheffield.ac.uk/news/nr/students-sheffield-immigration-bill-government-1.331952
UK Council for International Student Affairs
For more information about the UKCISA visit http://www.ukcisa.org.uk/
The University of Sheffield
With almost 25,000 of the brightest students from around 120 countries, learning alongside over 1,200 of the best academics from across the globe, the University of Sheffield is one of the world's leading universities.
A member of the UK's prestigious Russell Group of leading research-led institutions, Sheffield offers world-class teaching and research excellence across a wide range of disciplines.
Unified by the power of discovery and understanding, staff and students at the university are committed to finding new ways to transform the world we live in.
In 2011 it was named University of the Year in the Times Higher Education Awards and in the last decade has won four Queen's Anniversary Prizes in recognition of the outstanding contribution to the United Kingdom's intellectual, economic, cultural and social life.
Sheffield has five Nobel Prize winners among former staff and students and its alumni go on to hold positions of great responsibility and influence all over the world, making significant contributions in their chosen fields.
Global research partners and clients include Boeing, Rolls-Royce, Unilever, AstraZeneca, Glaxo SmithKline and Siemens, as well as many UK and overseas government agencies and charitable foundations.
Contact
For further information please contact:
Amy Pullan
Media Relations Officer
University of Sheffield
0114 222 9859
a.l.pullan@sheffield.ac.uk