Working together to protect the environment and create a more sustainable world
A world-renowned investor and environmental philanthropist will visit the University of Sheffield tomorrow (Tuesday 15 December 2015) to see the pioneering research helping to create a more sustainable world, made possible thanks to his generous donations.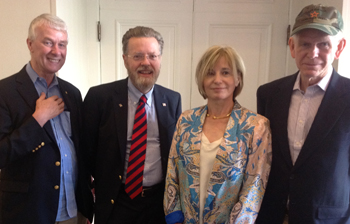 Jeremy Grantham, Co-founder and Chief Strategist of global investment group GMO and Co-founder of the Grantham Foundation for the Protection of the Environment, donated £2.6 million to the University last year to establish the Grantham Centre for Sustainable Futures.
Since its launch, the Grantham Centre has received international recognition for tackling global challenges such as food and energy security and earlier this month its academics and scholars joined world leaders and policy makers at the United Nations Conference on Climate Change in Paris.
Professor Sir Keith Burnett, Vice-Chancellor of the University of Sheffield, said: "We are delighted to welcome Jeremy and Hannelore back to Sheffield and to share with them the wonderful accomplishments of the Gratham Centre for Sustainable Futures which they founded. Jeremy is one of our most distinguished alumni, and the commitment he and Hannelore show to environmental issues is truly inspiring.
"As a couple, they have made a powerful commitment to supporting environmental research, but I am always struck by how concerned they also are to see qualities of leadership and challenge in young people - the attributes which are so powerfully visible amongst our Grantham scholars but also a far wider group of students who care deeply about environmental sustainability."
Projections show that by 2050 the demand for food and energy will double and the need for clean water will increase by more than 50 per cent. The challenge to meet these demands is made more difficult due to a changing climate and a global population that is expected to reach 10 billion.
The Grantham Centre is a hub of outstanding interdisciplinary research and innovative sustainability solutions which are helping to meet these challenges. The revolutionary research conducted at the Centre focuses on two immediate issues:
'Enough for Everyone' – making sure that people everywhere have enough clean water and nutritious, safe and appropriate food as well as reliable, affordable and clean energy to meet their needs.
'Reducing Global Consumption' - slowing the depletion of natural resources and emissions of greenhouse gases, to make sure that society's needs are met without compromising the needs of future generations.
However, the Grantham Centre is not only pioneering research and real life solutions to urgent issues facing today's society - through its innovative PhD programme it is also building a global community of sustainability leaders of tomorrow.
The 29 Grantham scholars continue to develop the expertise to carry out excellent research, an interdisciplinary perspective on sustainability, the skills and confidence to take leadership roles, the political awareness to engage in public and policy debates and the commitment to take action.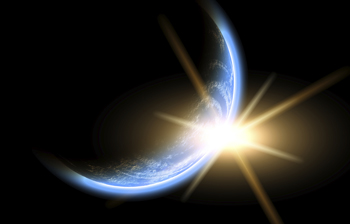 Professor Colin Osborne, Associate Director of the Grantham Centre, said: "Since our new scholars joined us in 2015, interdisciplinary research in the Grantham Centre now spans every faculty at the University.
"I am delighted that Jeremy and Hannelore Grantham will see the breadth of work by meeting the scholars and hearing about their innovative work and aspirations."
Grantham Scholar, Hannah Sewell, is currently analysing how plant development is affected by elevated carbon dioxide levels with the interest of making plants more tolerant to droughts.
"My experience of being a Grantham Scholar is that you work in a very interdisciplinary environment" she said.
"People within my cohort come from all over the University, they are not just scientists, they are also social scientists and politics students and there is even someone from Philosophy in the cohort below me. It has allowed us to meet a massive range of people that we probably wouldn't have had any contact with and they bring lots of new ideas to how you can think about the issue of sustainability.
"The thing I am most looking forward to about the Grantham's visit is that they can see what has been built with the money that they have donated and the great research which has been done all over the University."
Jeremy Grantham and his wife Hannelore established the Grantham Foundation in 1997 to raise awareness of urgent environmental issues and support individuals and organisations working to find solutions. Their grant-making supports communication and collaboration in environmental protection, with an emphasis on climate change.
Jeremy was brought up in Doncaster and graduated from the University of Sheffield with a degree in Economics in 1961. He received an Honorary Doctorate from the University in 2012.
Additional information
The Grantham Centre for Sustainable Futures
The Grantham Centre for Sustainable Futures is an ambitious and innovative collaboration between the University of Sheffield and the Grantham Foundation for the Protection of the Environment. Our sustainability research creates knowledge and connects it to policy debates on how to build a fairer world and save natural resources for future generations.
The Grantham Foundation
The Grantham Foundation seeks to raise awareness of urgent environmental issues and supports individuals and organizations working to find solutions. Our grantmaking supports communication and collaboration in environmental protection, with an emphasis on climate change.
The University of Sheffield
With almost 26,000 of the brightest students from around 120 countries, learning alongside over 1,200 of the best academics from across the globe, the University of Sheffield is one of the world's leading universities. A member of the UK's prestigious Russell Group of leading research-led institutions, Sheffield offers world-class teaching and research excellence across a wide range of disciplines. Unified by the power of discovery and understanding, staff and students at the university are committed to finding new ways to transform the world we live in. In 2014 it was voted the number one university in the UK for Student Experience by Times Higher Education and in the last decade has won four Queen's Anniversary Prizes in recognition of the outstanding contribution to the United Kingdom's intellectual, economic, cultural and social life. Sheffield has five Nobel Prize winners among former staff and students and its alumni go on to hold positions of great responsibility and influence all over the world, making significant contributions in their chosen fields. Global research partners and clients include Boeing, Rolls-Royce, Unilever, AstraZeneca, Glaxo SmithKline, Siemens and Airbus, as well as many UK and overseas government agencies and charitable foundations.
Contact
For further information please contact:
Amy Pullan
Media Relations Officer
University of Sheffield
0114 222 9859
a.l.pullan@sheffield.ac.uk