Liver disease drug could help restore cells damaged by Alzheimer's
New study found ursodeoxycholic acid (UDCA) improves mitochondrial dysfunction – which is known to be a causative factor for both sporadic and familial Alzheimer's disease
 The drug UDCA has been used to treat liver disease for decades
 Alzheimer's disease is the leading cause of dementia, which affects 850,000 people in the UK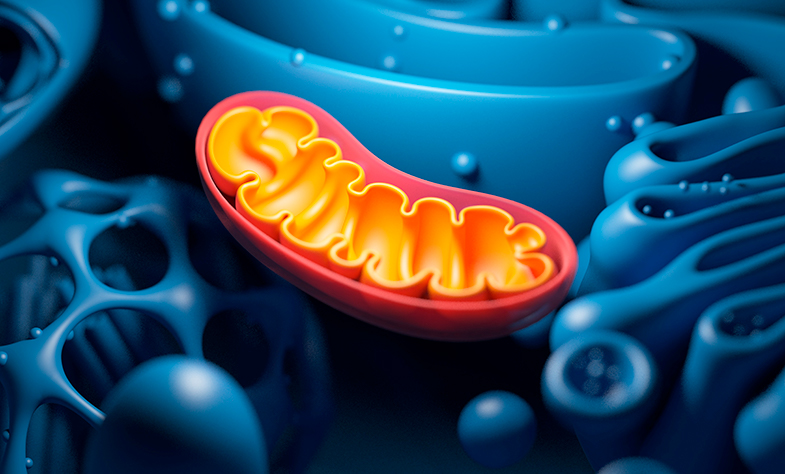 A drug which has been used to treat liver disease for decades could help to restore cells damaged by Alzheimer's, a new study from the University of Sheffield has found.
The pioneering study, funded by Alzheimer's Research UK, discovered the drug ursodeoxycholic acid (UDCA) improves mitochondrial dysfunction – which is known to be a causative factor for both sporadic and familial Alzheimer's disease.
Mitochondria play a pivotal role in both neuronal cell survival and death as they regulate energy metabolism and cell death pathways acting as a cell's battery.
Mitochondrial abnormalities have been identified in many cell types in Alzheimer's disease, with deficits occurring before the development of the classical pathological aggregations. The energy changes have been found in many different cells from people with Alzheimer's. It is thought they are one of the earliest changes to occur in the brain cells, perhaps even before symptoms are reported by people living with the disease.
Dr Heather Mortiboys, Parkinson's UK Senior Research Fellow at the University of Sheffield's Institute of Translational Neuroscience (SITraN), said: "For the first time in actual Alzheimer's patient tissue this study has shown that the drug UDCA acid can boost the performance of the cells' batteries, the mitochondria.
"We also found that the drug, which is already in clinical use for liver disease, acts by changing the shape of the batteries which could tell us more about how other drugs can be beneficial in Alzheimer's.
Most importantly we found the drug to be active in cells from people with the most common type of the devastating disease

DR Heather Mortiboys Parkinson's uk senior research fellow
"Most importantly we found the drug to be active in cells from people with the most common type of the devastating disease – sporadic Alzheimer's – which could mean it has potential for thousands of patients."
Dr Mortiboys, who led the study, added: "As the drug is already in clinical use for liver disease; this speeds up the potential time it could take to get this drug to the clinic for patients."
The ground-breaking research also found the drug changed the shape of mitochondria by redistributing Dynamin-related protein 1 (Drp1) to the mitochondria in people with Alzheimer's skin cells. Drp1 is a regulator of mitochondrial shape and locates at the mitochondria to initiate fission events. It is thought this could have neuroprotective effects in Alzheimer's disease. This study suggests this pathway could be manipulated by drugs which are then neuroprotective in patients themselves.
The next steps could include studies in patient-derived neurons to check for protective effects or, as others have already shown UDCA to be protective in animal models of Alzheimer's disease, steps could be taken to move UDCA to clinical trials.
Alzheimer's disease is the leading cause of dementia worldwide and is the most common neurodegenerative disorder. It currently affects 850,000 people in the UK, with numbers expected to soar to two million by 2051.
Dr Sara Imarisio, Head of Research at Alzheimer's Research UK, who funded the work, said:"Today, around half a million people in the UK are living with Alzheimer's disease. With no new dementia drugs in over 15 years, it's vital we continue to approach Alzheimer's from as many angles as possible.
"Through innovative research we are building a clearer picture of the complexities of the disease and how it develops in the brain. This work suggests a potential new way to target Alzheimer's but needs further exploration before we can know whether this drug used for a liver condition is safe or effective for people with Alzheimer's disease.
"Alzheimer's Research UK receives no government funding for the research we support, and it is only thanks to the generosity of our supporters that we're able to fund vital projects like this."
Previous laboratory studies conducted by SITraN in 2015 showed UDCA could be an effective treatment in halting the progression of Parkinson's disease. The collaborative study demonstrated the effects of the drug in patients that carry the LRRK2 mutation. The study showed improved mitochondrial function as demonstrated by the increase in oxygen consumption and cellular energy levels.
The new research, published in the Journal of Molecular Biology, was also funded by the National Institute for Health Research (NIHR) Sheffield Biomedical Research Centre.
The National Institute for Health Research (NIHR) Sheffield Biomedical Research Centre (BRC) is a research partnership between the University of Sheffield and Sheffield Teaching Hospitals NHS Foundation Trust, dedicated to improving the treatment and care of people living with chronic neurological disorders.
Additional information
The University of Sheffield
With almost 29,000 of the brightest students from over 140 countries, learning alongside over 1,200 of the best academics from across the globe, the University of Sheffield is one of the world's leading universities.

A member of the UK's prestigious Russell Group of leading research-led institutions, Sheffield offers world-class teaching and research excellence across a wide range of disciplines.

Unified by the power of discovery and understanding, staff and students at the university are committed to finding new ways to transform the world we live in.

Sheffield is the only university to feature in The Sunday Times 100 Best Not-For-Profit Organisations to Work For 2018 and for the last eight years has been ranked in the top five UK universities for Student Satisfaction by Times Higher Education.

Sheffield has six Nobel Prize winners among former staff and students and its alumni go on to hold positions of great responsibility and influence all over the world, making significant contributions in their chosen fields.
Global research partners and clients include Boeing, Rolls-Royce, Unilever, AstraZeneca, Glaxo SmithKline, Siemens and Airbus, as well as many UK and overseas government agencies and charitable foundations.
Contact
For further information please contact:
Amy Huxtable
Media Relations Officer
The University of Sheffield
0114 222 9859
a.l.huxtable@sheffield.ac.uk