UK manufacturing has entered a new phase of decline, new report finds
British manufacturing sector has bucked historical trends in the last five years by creating new jobs.
However, output growth since 2011 has been negligible. Traditionally, the sector has been able to increase output despite job losses due to productivity gains.
While the decline of manufacturing appears superficially to have halted, new analysis suggests the sector's decline has in fact entered a new, dangerous phase.
New evidence on the recent performance of UK manufacturing points towards a perilous future for the sector, according a new report by the Sheffield Political Economy Research Institute (SPERI).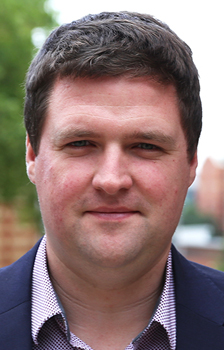 The SPERI report outlines new evidence on the recent performance of the British manufacturing sector. This is contrasted with evidence on the postwar decline of British manufacturing to produce an original account of how the sector's decline has taken new forms in the post-crisis period.
The report explores the challenge facing Theresa May, who has made industrial policy one of the key pillars of her economic agenda, and casts doubt on the recent positive commentary surrounding manufacturing in the context of the current collapse in the value of sterling.
The report shows that:
In the 1970s, 1980s and 1990s, a significant number of jobs were lost in British manufacturing, yet output continued to grow. This pattern began to shift in the 2000s, with job number falling by a third, and output actually falling by around four per cent.
Since 2011, the historical decline in manufacturing jobs has gone into reverse, with the number of jobs having risen by around five per cent. However, output growth during this period has been negligible.
The UK manufacturing sector, after decades of increasing productivity by retaining higher-skilled jobs, has now become adept at instead creating lower-skilled jobs, with a more limited impact on productive capacity.
Output growth in the UK's high-tech manufacturing industries related to computing/electronics, pharmaceuticals, chemicals and transport equipment (chiefly car manufacturing) helps to corroborate this account.
While output growth in transport equipment has remained stable at a relatively high level since the 2000s, output growth in computing/electronics and chemicals remains negative or negligible, and the pharmaceutical industry has experienced a continuation of the decline in output growth evident since the 2000s.
Dr Craig Berry, Deputy Director of SPERI and author of the report, said: "The growth in manufacturing jobs in the last five years, however limited, is to be welcomed. British manufacturing is not dead, but the sector is in great peril. There are few signs of sustainable growth in advanced manufacturing industries, and we now seem to be witnessing a new phenomenon whereby the UK manufacturing sector is creating lower-skilled jobs without enhancing its productive capacity. This is a different kind of manufacturing decline than we have experienced in the past, but it is decline nevertheless.
"Despite some analysts predicting a resurgence in manufacturing due to the fall in sterling, Brexit is likely to prove to be a significant challenge to the manufacturing sector in the years ahead, given the probability of trade barriers between the UK manufacturing and its key trading partners, lower levels of investment from European manufacturing firms, and a more challenging research environment for UK universities.
"Theresa May has promised a renewed focus on industrial policy, but it is not clear that her agenda will differ substantively that of the previous government. What is required is an industrial strategy which ensures all economic policy functions are focused on supporting sustainable industrial development. Challenging the primacy of the Treasury in economic policy-making will be central to this endeavour."
The SPERI brief can be viewed at http://speri.dept.shef.ac.uk/wp-content/uploads/2016/10/Brief-25-UK-manufacturing-decline-since-the-crisis.pdf
Additional information
Sheffield Political Economy Research Institute
The Sheffield Political Economy Research Institute (SPERI) is an academic institute based at the University of Sheffield. The institute aims to bring together leading international researchers, policy-makers, journalists and opinion formers to develop new ways of thinking about the economic and political challenges posed for the whole world by the current combination of financial crisis, shifting economic power and environmental threat.
For more information, visit http://speri.dept.shef.ac.uk/ or follow @SPERIshefuni on Twitter.
The University of Sheffield
With almost 27,000 of the brightest students from over 140 countries, learning alongside over 1,200 of the best academics from across the globe, the University of Sheffield is one of the world's leading universities.
A member of the UK's prestigious Russell Group of leading research-led institutions, Sheffield offers world-class teaching and research excellence across a wide range of disciplines.
Unified by the power of discovery and understanding, staff and students at the university are committed to finding new ways to transform the world we live in.
Sheffield is the only university to feature in The Sunday Times 100 Best Not-For-Profit Organisations to Work For 2016 and was voted number one university in the UK for Student Satisfaction by Times Higher Education in 2014. In the last decade it has won four Queen's Anniversary Prizes in recognition of the outstanding contribution to the United Kingdom's intellectual, economic, cultural and social life.
Sheffield has six Nobel Prize winners among former staff and students and its alumni go on to hold positions of great responsibility and influence all over the world, making significant contributions in their chosen fields.
Global research partners and clients include Boeing, Rolls-Royce, Unilever, AstraZeneca, Glaxo SmithKline, Siemens and Airbus, as well as many UK and overseas government agencies and charitable foundations.
Contact
For further information please contact:
Hannah Postles
Media Relations Officer
University of Sheffield
0114 222 1046
h.postles@sheffield.ac.uk