World-leading research under the spotlight at special event
An amazing insight into global leading research being used to treat debilitating diseases will take place at the University of Sheffield.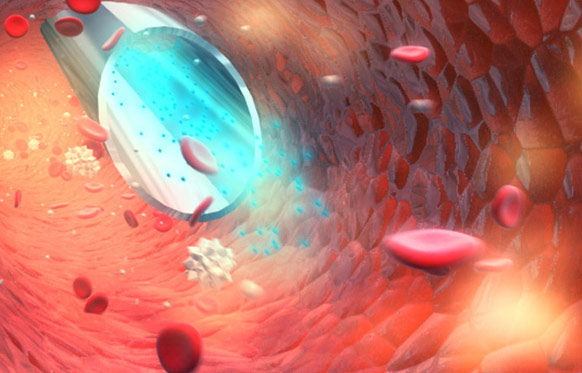 Scientists and students from the University – who are investigating nanotechnology to provide answers to previously unsolved medical challenges – will lift the lid on their work at a special event next month.
Using the same physics that control the formation of soap bubbles experts have succeeded in engineering nanoscopic plastic bubbles which are about 1,000 times smaller than the width of a human hair and can carry therapeutic agents within the body.
The unique presentation will see pioneering pair, Professor Tony Ryan OBE, Pro-Vice-Chancellor for the Faculty of Science, and Professor of synthetic Biology Giuseppe Battaglia, discuss the life changing benefits which could be offered to patients suffering from diseases such as cancers, Alzheimer's and Motor Neurone Disease, as well as a new approach to delivering vaccines and gene therapy.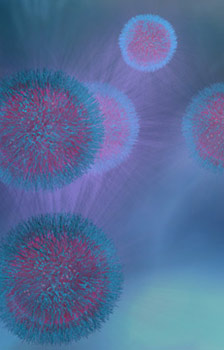 Organiser Karen Bennett said: "We want to engage with the public, whether that's patients, parents, professionals and more. We want to share what is going on at the University, as there's really good research that will benefit everybody's future happening here on their doorstep.
"This technology will allow us to make targeted drug delivery carriers aiding better treatments for diseases such as Motor Neurone Disease, Alzheimer's and cancers, as well as creating more effective vaccines and gene therapies."
The free, two hour, event will take place at the University's Firth Hall in Firth Court on Western Bank on Wednesday, 11 July 2012 starting at 6.30pm.
The world leading work is being carried out by a combination of academics and students.
The team are collaborating with departments across the University including Biomedical Science, Chemistry, Physics, Psychology, computer Science and Neuroscience, where, Professor Pam Shaw who is director state-of-the-art Sheffield Institute for Translational Neuroscience (SITraN).
Karen added: "It's not a cure but will offer a better quality of life to sufferers who will no longer need to take a huge cocktail of drugs with damaging side effects and limited success at reaching their target.
"We hope that, as well as having the chance to inform the public about our work, as researchers we can benefit from hearing about the hopes, aspirations and uncertainties that people might have about what the technology is."
Nanotechnology was first used in medieval times to make stained glass when manufacturers would mix metal nano particles to colour the windows.
For more information or to register your interest in the event, email Karen Bennett at k.bennett@sheffield.ac.uk or ring 0114 222 3693.
Additional information
The University of Sheffield
With nearly 25,000 students from 125 countries, the University of Sheffield is one of the UK's leading and largest universities. A member of the Russell Group, it has a reputation for world-class teaching and research excellence across a wide range of disciplines. The University of Sheffield has been named University of the Year in the Times Higher Education Awards for its exceptional performance in research, teaching, access and business performance. In addition, the University has won four Queen's Anniversary Prizes (1998, 2000, 2002, and 2007).
These prestigious awards recognise outstanding contributions by universities and colleges to the United Kingdom's intellectual, economic, cultural and social life. Sheffield also boasts five Nobel Prize winners among former staff and students and many of its alumni have gone on to hold positions of great responsibility and influence around the world. The University's research partners and clients include Boeing, Rolls Royce, Unilever, Boots, AstraZeneca, GSK, ICI, Slazenger, and many more household names, as well as UK and overseas government agencies and charitable foundations.
The University has well-established partnerships with a number of universities and major corporations, both in the UK and abroad. Its partnership with Leeds and York Universities in the White Rose Consortium has a combined research power greater than that of either Oxford or Cambridge.
Contact
For further information please contact:
Paul Mannion
Media Relations Officer
The University of Sheffield
0114 2229851
P.F.Mannion@sheffield.ac.uk