New wave of technologies possible after ground-breaking analysis tool developed
A revolutionary tool created by scientists at the University of Sheffield has enabled researchers to analyse nanometer-sized devices without destroying them for the first time, opening the door to a new wave of technologies.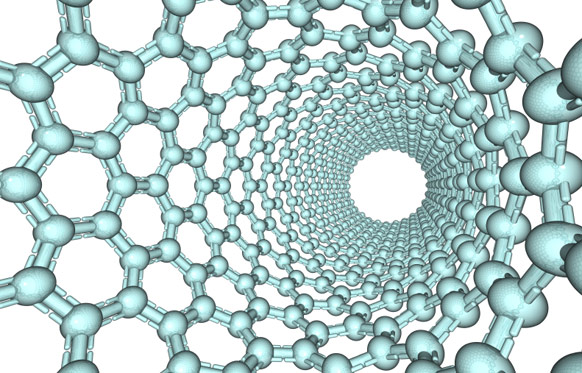 The nuclear magnetic resonance apparatus – developed by the University's Department of Physics and Astronomy – will allow for further developments and new applications for nanotechnology which is increasingly used in harvesting solar energy, computing, communication developments and also in the medical field.
Scientists can now analyse nanostructures at an unprecedented level of detail without destroying the materials in the process, a limitation researchers across the world faced before the Sheffield experts' breakthrough.
Dr Alexander Tartakovskii, who led a team of researchers, said: "We have developed a new important tool for microscopy analysis of nanostructures. In the very tiny quantities of matter used in nanostructures the behaviour of electrons and photons is governed by new quantum effects, quite different from what happens in bulk materials. This makes them attractive for various new technologies.
"Development requires careful structural analysis, in order to understand how the nanostructures are formed, and how we can build them to enhance and control their useful properties. Existing structural analysis methods, key for the research and development of new materials, are invasive: a nanostructure would be irreversibly destroyed in the process of the experiment, and, as a result, the important link between the structural and electronic or photonic properties would usually be lost. This limitation is now overcome by our new techniques, which rely on inherently non-invasive nuclear magnetic resonance (NMR) probing."
The results open a new way of nano-engineering, a full characterisation of a new material and new semiconductor nano-device without destroying them meaning more research and development and device fabrication processes.
Dr Tarakovskii added: "We have developed new techniques which allowed unprecedented sensitivity and enhancement of the NMR signal in nanostructures. Particular nanostructures of interest in our research are semiconductor quantum dots, which are researched widely for their promising photonic applications, and potential for the use in a new type of computer hardware employing quantum logic.
"The result of our experiments was quite unexpected and changed our understanding of the architecture of these nanomaterials: we learned new information about the chemical composition of quantum dots, and also how atom alignment inside the dots deviates from that of a perfect crystal. Importantly, many more measurements of optical and magnetic properties can be done on the same quantum dots which have undergone the NMR probing."
The development of the new techniques and all experimental work was carried out by Dr Evgeny Chekhovich in the group of Dr Alexander Tartakovskii at the Department of Physics and Astronomy in Sheffield. Quantum dot samples used in this work have also been fabricated in Sheffield, in the EPSRC National Facility for III-V Semiconductor Technology.
The paper, titled "Structural analysis of strained quantum dots using nuclear magnetic resonance", is published in the journal Nature Nanotechnology.
Additional information
The University of Sheffield
With nearly 25,000 students from 125 countries, the University of Sheffield is one of the UK's leading and largest universities. A member of the Russell Group, it has a reputation for world-class teaching and research excellence across a wide range of disciplines. The University of Sheffield has been named University of the Year in the Times Higher Education Awards for its exceptional performance in research, teaching, access and business performance. In addition, the University has won four Queen's Anniversary Prizes (1998, 2000, 2002, and 2007).
These prestigious awards recognise outstanding contributions by universities and colleges to the United Kingdom's intellectual, economic, cultural and social life. Sheffield also boasts five Nobel Prize winners among former staff and students and many of its alumni have gone on to hold positions of great responsibility and influence around the world. The University's research partners and clients include Boeing, Rolls Royce, Unilever, Boots, AstraZeneca, GSK, ICI, Slazenger, and many more household names, as well as UK and overseas government agencies and charitable foundations.
The University has well-established partnerships with a number of universities and major corporations, both in the UK and abroad. Its partnership with Leeds and York Universities in the White Rose Consortium has a combined research power greater than that of either Oxford or Cambridge.
Contact
Contact
For further information please contact:
Paul Mannion
Media Relations Officer
The University of Sheffield
0114 222 9851
p.f.mannion@sheffield.ac.uk