Sheffield Students' Union voted number one in the UK
Sheffield voted best University Students' Union in the UK for fifth year running
University of Sheffield ranked second in region for overall student satisfaction
The University of Sheffield's Students' Union has been voted the best university union in the UK for the fifth year running in the National Student Survey (NSS) 2016.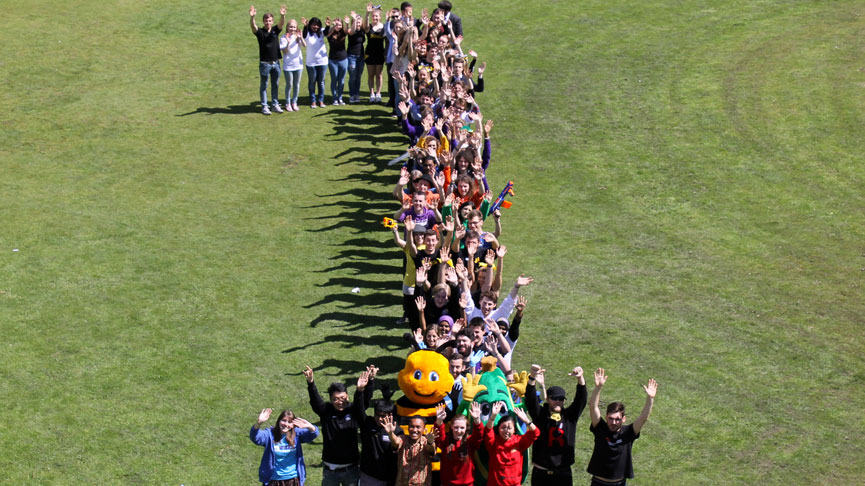 The award-winning Students' Union achieved an outstanding 96 per cent overall satisfaction rate in the annual survey – an increase from last year's figure of 95 per cent and three per cent above its nearest rival, St Mary's University College in Belfast.
This latest accolade once again reaffirms the University's position as a unique place to study that gives students an unrivalled rich experience in a city unlike any other in the UK.
Students' Union President, Dominic Trendall, said: "We are extremely proud that our Students' Union has once again been voted the best in the UK.
"This wonderful achievement is a testament to all of the dedicated staff, students and volunteers who work incredibly hard to create a truly inclusive community that Sheffield students love to be a part of.
"Our Students' Union is a place where talented students from across the globe can come together to try new activities, exceed their expectations and make new friends. We are continually striving to nurture and innovate our students to encourage them to make an impact and a difference to people's lives."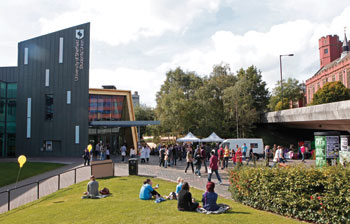 The University has also been ranked second in the Yorkshire and Humber Region after the University of Leeds and achieved the third highest score in the Russell Group, the association of leading UK research-intensive universities, with an overall satisfaction score of 89 per cent. This is three per cent above the national sector-wide average of 86 per cent.
The University came top in two subject areas: Information Services and Aural and Oral Sciences. Three departments scored 100 per cent overall satisfaction: German, Human Communication Sciences and the Department for Lifelong Learning.
The University's outstanding library services were also recognised with a high satisfaction rate of 92 per cent - an increase on last years result of 91 per cent.
Professor Wyn Morgan, Pro-Vice-Chancellor for Learning and Teaching at the University of Sheffield, said: "Our Students' Union is a vibrant and diverse hub of activity at the heart of our campus and we are immensely proud that it has been voted the best in the country for the fifth year running.
"We take every opportunity to find out students' opinions of their course and overall experience while studying here in Sheffield and it is fantastic that they continue to be among the most satisfied in the country.
"This result clearly demonstrates our continued commitment to providing not only an outstanding student experience but excellent facilities and world-class teaching for the 27,000 talented students who come to the city from across the world."
This year the University of Sheffield's response rate to the NSS increased by two per cent with 76 per cent of eligible students taking the time to share their thoughts about the institute.
The University of Sheffield prides itself on being a global university with students from over a 140 different countries. In 2013 Sheffield launched the award-winning #WeAreInternational campaign which has been backed by over 100 universities, education institutions and international organisations.
#WeAreInternational aims to recognise the value of international students and their contribution to the economy and culture, whilst ensuring all students have the best university experience possible.
The NSS results, published today (Wednesday 10 August 2016), come as thousands of students across the country prepare to receive their A-level results next week (Thursday 18 August 2016).
Students receiving excellent A-Level results are invited to upgrade to the University of Sheffield and transform their future through Adjustment and Clearing.
To pre-register or for more information please visit www.sheffield.ac.uk/transform
Additional information
The University of Sheffield
With almost 27,000 of the brightest students from over 140 countries, learning alongside over 1,200 of the best academics from across the globe, the University of Sheffield is one of the world's leading universities.
A member of the UK's prestigious Russell Group of leading research-led institutions, Sheffield offers world-class teaching and research excellence across a wide range of disciplines.
Unified by the power of discovery and understanding, staff and students at the university are committed to finding new ways to transform the world we live in.
Sheffield is the only university to feature in The Sunday Times 100 Best Not-For-Profit Organisations to Work For 2016 and was voted number one university in the UK for Student Satisfaction by Times Higher Education in 2014. In the last decade it has won four Queen's Anniversary Prizes in recognition of the outstanding contribution to the United Kingdom's intellectual, economic, cultural and social life.
Sheffield has five Nobel Prize winners among former staff and students and its alumni go on to hold positions of great responsibility and influence all over the world, making significant contributions in their chosen fields.
Global research partners and clients include Boeing, Rolls-Royce, Unilever, AstraZeneca, Glaxo SmithKline, Siemens and Airbus, as well as many UK and overseas government agencies and charitable foundations.
Contact
For further information please contact:
Amy Pullan
Media Relations Officer
University of Sheffield
0114 222 9859
a.l.pullan@sheffield.ac.uk
Save
Save
Save
Save
Save