Ground breaking research identifies promising drugs for treating Parkinson's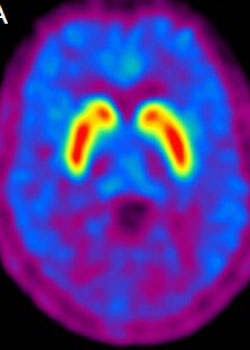 New drugs which may have the potential to stop faulty brain cells dying and slow down the progression of Parkinson's, have been identified by scientists in a pioneering study which is the first of its kind.
Experts from the world leading Sheffield Institute for Translational Neuroscience (SITraN) conducted a large scale drugs trial in the lab using skin cells from people with this progressive neurological condition which affects one in every 500 people in the UK.
The researchers tested over 2,000 compounds to find out which ones could make faulty mitochondria work normally again.
Mitochondria act as the power generators in all cells of our body, including the brain. Malfunctioning mitochondria are one of the main reasons why brain cells die in Parkinson's.
One of the promising medications identified though the research is a synthetic drug called ursodeoxycholic acid (UDCA).
This licenced drug has been in clinical use for several decades to treat certain forms of liver disease which means that researchers will be able to immediately start a clinical trial to test its safety and tolerability in people with Parkinson's.
This will discover the optimum dose to ensure that enough of the drug reaches the part of the brain where Parkinson's develops.
Based on this information, larger randomized controlled trials can be carried out to assess the potential of UDCA to treat Parkinson's.
The extensive drug screen, which took over five years to complete, was funded by leading research charity Parkinson's UK, and was carried out in collaboration with the University of Trondheim, Norway.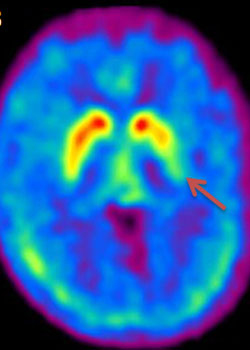 Dr Oliver Bandmann, Reader in Neurology at SITraN, said: "Parkinson's is so much more than just a movement disorder.
It can also lead to depression and anxiety, and a host of distressing day to day problems like bladder and bowel dysfunction.
"The best treatments currently available only improve some of the symptoms, rather than tackle the reason why Parkinson's develops in the first place, so there is a desperate need for new drug treatments which could actually slow down the disease progression".
"We are hopeful that this group of drugs can one day make a real difference to the lives of people with Parkinson's".
The results of the ground breaking study are published in the leading Neuroscience journal BRAIN today (2 September 2013)
Dr Kieran Breen, Director of Research and Innovation at Parkinson's UK commented: "This is a really exciting time for Parkinson's research. For the first time, we are starting to identify drugs that will treat the Parkinson's – possibly slow down or halt its progression – rather than just the symptoms.
"This will bring us closer to our ultimate goal of a cure for Parkinson's. We look forward to working closely with Dr Bandmann to develop this treatment".
Additional information
Parkinson's UK
Parkinson's UK is the UK's leading charity supporting those with the condition. Its mission is to find a cure and improve life for everyone affected by Parkinson's through cutting edge research, information, support and campaigning.
For advice, information and support, visit www.parkinsons.org.uk or call the free, confidential helpline on 0808 800 0303.
SITraN
For more information about the Sheffield Institute for Translational Neuroscience visit SITraN
The University of Sheffield
With nearly 25,000 of the brightest students from 117 countries coming to learn alongside 1,209 of the world's best academics, it is clear why the University of Sheffield is one of the UK's leading universities. Staff and students at Sheffield are committed to helping discover and understand the causes of things - and propose solutions that have the power to transform the world we live in.
A member of the Russell Group, the University of Sheffield has a reputation for world-class teaching and research excellence across a wide range of disciplines. The University of Sheffield has been named University of the Year in the Times Higher Education Awards 2011 for its exceptional performance in research, teaching, access and business performance. In addition, the University has won four Queen's Anniversary Prizes (1998, 2000, 2002, 2007), recognising the outstanding contribution by universities and colleges to the United Kingdom's intellectual, economic, cultural and social life.
One of the markers of a leading university is the quality of its alumni and Sheffield boasts five Nobel Prize winners among former staff and students. Its alumni have gone on to hold positions of great responsibility and influence all over the world, making significant contributions in their chosen fields.
Research partners and clients include Boeing, Rolls-Royce, Unilever, Boots, AstraZeneca, GSK, Siemens, Yorkshire Water and many more household names, as well as UK and overseas government agencies and charitable foundations.
The University has well-established partnerships with a number of universities and major corporations, both in the UK and abroad. The White Rose University Consortium (White Rose) a strategic partnership between 3 of the UK's leading research universities of Leeds, Sheffield and York. Since its creation in 1997 White Rose has secured more than £100M into the Universities.
Contact
For further information please contact:
Amy Pullan
Media Relations Officer
University of Sheffield
0114 222 9859
a.l.pullan@sheffield.ac.uk