University bans 'rip-off money lenders' from campus in support of new Parliament move
Ban on payday loans companies advertising at University of Sheffield in support of Private Members Bill to regulate these money lenders
Think Tank highlights under 25s as largest group to be borrowing from payday lenders in September 2012
Guidance and advice for students stepped-up in bid to reduce the number of students falling foul of loan sharks
Payday loan sharks have been banned from advertising at the University of Sheffield in support of a new Parliament move.
The ban will mean payday lenders will not be allowed to promote their services to students at events run by the University of Sheffield and Students' Union, with efforts being stepped-up to raise awareness of the financial support and guidance available at the University following a recent Think Tank report highlighting under 25s as the largest group to be borrowing from payday lenders in September 2012.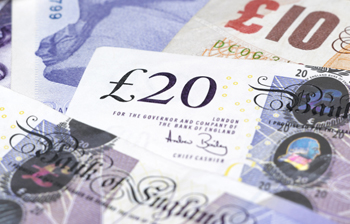 The University's ban comes in support of a Private Members Bill raised by Sheffield Central MP Paul Blomfield to regulate payday money lenders who are often just pushing people further into debt as a result of their high interest rates, charges and misleading advertising.
In addition, the ban demonstrates the University's support of a National Union of Students (NUS) campaign launched following recent criticisms of payday lenders from the Office for Fair Trading, which found that most payday lenders' websites contained information that could be misleading.
Catherine McKeown, Head of Financial Support at the University of Sheffield, said: "Over the past 12 months we have noticed a worrying increase in students in financial hardship as a direct result of taking payday loans either prior to commencing their studies or at varying stages during their time as a student, including those at postgraduate level.
"We' committed to ensuring our students don't fall foul of payday loan companies and the ban demonstrates our support for the parliamentary bill to lobby for better regulation of this sector."
It is hoped the University's move and the bill – which has attracted cross-party support - will shine a spotlight on the unacceptable practices of payday loan companies.
The 'High Cost Credit Bill', which will receive its second reading tomorrow (Friday 12 July 2013), will include provisions to control advertising and marketing of high cost credit products, and to ensure clearer information is provided to borrowers on the cost of loans and on additional charges levied if they fail to repay. The bill will also include new measures to ensure that loans are affordable by introducing lending limits and capping excessive charges. It will also protect borrowers having problems with repayment by requiring lenders to refer them to free independent debt advice, freeze charges and ensure that proper repayment plans are put in place.
Paul Blomfield said: "This is a very welcome action by the University of Sheffield that sends a powerful message. Payday money lenders are targeting people who are short of cash and claiming to offer help, but their massive interest rates, rip-off charges and misleading advertising often just push vulnerable people further into a spiral of debt. I hope more local institutions and organisations will follow the University's lead by standing up to payday lenders.
"In Sheffield and around the country there is growing concern about payday lenders and tough regulation is long overdue which is why I've put forward my High Cost Credit Bill in Parliament. The Bill would introduce tougher regulation of payday lenders and crack down on their unacceptable rip-off practices."
The ban is just one of a number of initiatives by the University's Financial Support Team to ensure students stay on track with their finances. The team provide significant help and guidance as well as hardship grants to students in need of money - in the last year alone they have helped more than 400 students get back on track with their money with financial support totaling over £300,000.
Money Advisers at the Students Advice Centre and members of the Financial Support Team at the University also develop individual debt management plans for students in financial difficulties and help students to liaise with lenders, all in the strictest of confidence.
Through campaigns during National Student Money Week and more targeted messages throughout the year, the University of Sheffield's Financial Support Team aim to ensure students understand that payday lenders are not a solution.
Catherine added: "The problem is that this type of borrowing is so easily accessible to young people, many of whom have never had to manage money before. At the University of Sheffield, we work closely with our Students' Union Money Advisers to offer advice and guidance, hardship grants, debt management plans and work on behalf of students to liaise with lenders and take the burden off students having to deal with such issues on their own. We signpost current and potential students to our services as a real alternative to seeking financial support elsewhere."
For more information on the support available to University of Sheffield students, visit:
Additional information
Recent report findings on Payday loans
• In a paper released today (Thursday 11 July 2013) for the Centre for Labour and Social Studies, credit market expert Carl Packman called for urgent action to protect the most vulnerable, showing how deregulation has led to the alarming growth of payday lenders, with the under 25s highlighted as largest group to be borrowing from payday lenders in September 2012.
http://classonline.org.uk/docs/2013.07_boom-time_for_legal_loan_sharks.pdf
• A survey published by Citizens Advice on May 28 2013 found that payday lenders have broken 12 of their own 14 promises to reform their industry. The industry's broken promises include failing to check that loans are affordable and not freezing charges when people struggle to repay. Evidence from Citizens Advice also found 'lenders are pressurising struggling borrowers to extend loans, lending to people under 18 and harassing people in debt'. http://www.citizensadvice.org.uk/index/pressoffice/press_index/press_20130528.htm
• A report by Which? entitled 'Credit Britain' published last month highlighted the problems that borrowers face including 'sky high fees and irresponsible lending practices'. The report calls on regulation to make lending work for consumers and redress the 'imbalance of power between lenders and borrowers'.
http://www.staticwhich.co.uk/documents/pdf/which-report-credit-britain-making-lending-work-for-consumers-319871.pdf  
• The Public Accounts Committee published a report on regulating consumer credit on May 31 2013. Their report strongly criticised the Office of Fair Trading (OFT) for failing to stop lenders targeting vulnerable people. The Committee criticised the OFT's 'ineffective and timid' approach and criticised them for waiting for complaints from consumers before acting, failing to hand out a single fine to any of the 72,000firms in this market and for rarely revoking a company's licence. http://www.parliament.uk/business/committees/committees-a-z/commons-select/public-accounts-committee/news/consumer-credit-report/
• Earlier this year the Office of Fair Trading itself announced that it proposed to refer the entire payday lending market to the Competition Commission after they found 'evidence of widespread irresponsible lending and failure to comply with the standards required of them' http://www.oft.gov.uk/news-and-updates/press/2013/20-13#.UbiNSudOTToo (6 March 2013)
• From April 2014 payday lenders will come under the regulation of the Financial Conduct Authority when it will take responsibility for consumer credit. They are currently monitored by the Office of Fair Trading.
• Information about the NUS campaign on banning payday loans is available at http://www.nus.org.uk/en/get-involved/welfare-and-student-rights/stop-advertising-from-payday-lenders/  
The University of Sheffield
With nearly 25,000 of the brightest students from 117 countries coming to learn alongside 1,209 of the world's best academics, it is clear why the University of Sheffield is one of the UK's leading universities. Staff and students at Sheffield are committed to helping discover and understand the causes of things - and propose solutions that have the power to transform the world we live in.
A member of the Russell Group, the University of Sheffield has a reputation for world-class teaching and research excellence across a wide range of disciplines. The University of Sheffield has been named University of the Year in the Times Higher Education Awards 2011 for its exceptional performance in research, teaching, access and business performance. In addition, the University has won four Queen's Anniversary Prizes (1998, 2000, 2002, 2007), recognising the outstanding contribution by universities and colleges to the United Kingdom's intellectual, economic, cultural and social life.
One of the markers of a leading university is the quality of its alumni and Sheffield boasts five Nobel Prize winners among former staff and students. Its alumni have gone on to hold positions of great responsibility and influence all over the world, making significant contributions in their chosen fields.
Research partners and clients include Boeing, Rolls-Royce, Unilever, Boots, AstraZeneca, GSK, Siemens, Yorkshire Water and many more household names, as well as UK and overseas government agencies and charitable foundations.
The University has well-established partnerships with a number of universities and major corporations, both in the UK and abroad. The White Rose University Consortium (White Rose) a strategic partnership between 3 of the UK's leading research universities of Leeds, Sheffield and York. Since its creation in 1997 White Rose has secured more than £100M into the Universities.
Contact
For further information please contact:
Shemina Davis
Media Relations Manager
The University of Sheffield
0114 222 5339
shemina.davis@sheffield.ac.uk