New research into delaying the onset of motor neurone disease shows positive results
Drug candidate was discovered by British artificial intelligence company BenevolentAI
Researchers from the Sheffield Institute of Translational Neuroscience found significant indications that the drug prevents the death of motor neurones in patient cell models - delaying the onset of the diease in models 
New research conducted by scientists at the University of Sheffield into a drug candidate which could help to delay the onset of motor neurone disease has shown encouraging early results.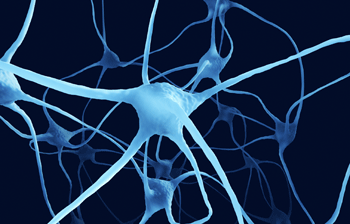 The drug candidate was discovered by the British artificial intelligence company BenevolentAI.
The study, which was led by Dr Richard Mead and Dr Laura Ferraiuolo from the University's Sheffield Institute of Translational Neuroscience (SITraN), found significant and reproducible indications that the drug prevents the death of motor neurones in patient cell models and delayed the onset of the disease in the gold standard of models.
Motor neurone disease, also known as Amyotrophic Lateral Sclerosis (ALS) is a progressive neurodegenerative disease that causes muscle weakness, paralysis, and ultimately, respiratory failure.
Life expectancy following diagnosis is approximately two to five years.
There are currently only two FDA approved drugs available to patients, Riluzole, approved in 1995, and Edaravone, approved only a few weeks ago.
SITraN are now moving to the next phase of their research, advancing the existing study and assessing the suitability and potential for clinical development. Researchers expect to publish an abstract at the motor neurone disease Association 28th International Symposium in Boston, USA in December.
Dr Richard Mead from SITraN said: "This is an exciting development in our research for a treatment for ALS. BenevolentAI came to us with some newly identified compounds discovered by their technology - two of which were new to us in the field and, following this research, are now looking very promising. Our plan now is to conduct further detailed testing and continue to quickly progress towards a potential treatment for ALS."
SITraN is one of the world leading centres for research into motor neurone disease, Alzheimer's and Parkinson's disease. From basic neuroscience research to novel therapies and clinical trials – SITraN's aim is to improve the lives of patients with neurodegenerative disorders and their families worldwide.
The purpose-built facility uniquely allows the multidisciplinary collaboration of clinicians, scientists and health professionals to develop new treatments for the benefit of patients.
Ken Mulvany, Founder and Chairman of BenevolentAI commented: "We understand from SITraN their research demonstrates that the hypothesis and drug candidate that our technology identified has delayed the onset of cell death in the gold standard model of ALS. We are incredibly encouraged by these findings. We very much look forward to the results of SITraN's further studies and are hopeful for the positive impact that this drug could have for people living with ALS."
Additional information
BenevolentAI
BenevolentAI is the global leader in the development and application of AI for scientific innovation. It is the largest private AI company in Europe and one of the world's top five private AI companies. Since it was founded in 2013, BenevolentAI has been building and applying AI to the world's new natural resource – data, to generate and probe science's 'hidden knowledge'. By doing so, the Company is turning highly fragmented unstructured information into new insight and usable knowledge. The technology is transforming the process of scientific discovery and enabling previously unimaginable scientific advances. BenevolentAI has proven its technology by applying it to human biology and has made significant progress in accelerating drug development.
For more information please visit: www.benevolent.ai
The University of Sheffield
With almost 27,000 of the brightest students from over 140 countries, learning alongside over 1,200 of the best academics from across the globe, the University of Sheffield is one of the world's leading universities.
A member of the UK's prestigious Russell Group of leading research-led institutions, Sheffield offers world-class teaching and research excellence across a wide range of disciplines.
Unified by the power of discovery and understanding, staff and students at the university are committed to finding new ways to transform the world we live in.
Sheffield is the only university to feature in The Sunday Times 100 Best Not-For-Profit Organisations to Work For 2017 and was voted number one university in the UK for Student Satisfaction by Times Higher Education in 2014. In the last decade it has won four Queen's Anniversary Prizes in recognition of the outstanding contribution to the United Kingdom's intellectual, economic, cultural and social life.
Sheffield has six Nobel Prize winners among former staff and students and its alumni go on to hold positions of great responsibility and influence all over the world, making significant contributions in their chosen fields.
Global research partners and clients include Boeing, Rolls-Royce, Unilever, AstraZeneca, Glaxo SmithKline, Siemens and Airbus, as well as many UK and overseas government agencies and charitable foundations.
Contact
For further information please contact:
Amy Pullan
Media Relations Officer
University of Sheffield
0114 2229859
a.l.pullan@sheffield.ac.uk