Sheffield Anthology pays tribute to steel city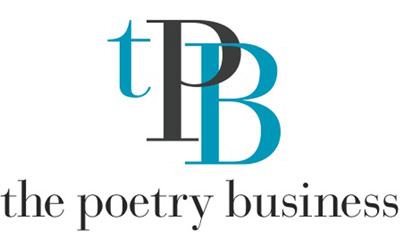 Poetry collection The Sheffield Anthology: A City Imagined was launched last night at the University of Sheffield including contributions from Jarvis Cocker, Roger McGough and Ian Mcmillan, to name a few.
The collection of poetry about the city comes from Sheffield writers and others inspired by the city, such as Carol Ann Duffy, Andrew Motion and River Wolton.
The anthology has been brought together and edited by Sheffield publishers The Poetry Business and academics from the University of Sheffield's School of English, funded by the University's Festival of the Mind, which held 'Poetry at Breakfast' events throughout the festival to gather contributions.
Professor Adam Piette and Dr Agnes Lehoczky from the School English co-edited the anthology with Peter and Ann Sansom from The Poetry Business. Professor Piette said: "This is a major new anthology of Sheffield poems written by the many fine writers living in the city and poets who have passed through. The anthology comes at a time when there's a real buzz about the city Arts scene despite cuts and gloom – and the experience of reading all the poems is like taking a whistle-stop tour of Sheffield streets, hearts and minds! It is very moving stuff!"
The Poetry Business, described by Andrew Motion as: "one of the most vital and vitalising literature organisations in the country", is a poetry publisher and writer development agency which also runs competitions and workshops throughout the city. Peter and Ann Sansom, both poets themselves, run The Poetry Business and have contributed to the anthology.
Peter Sasom said: "Sheffield is blessed, if that's the right word, with a lot of poets; more just now it seems than ever. Many of whom we thought must have written well about the city (we guessed there might be as many as twenty). And so it might be possible to put together an anthology which would map and snapshot a place and its various times in the way that only poems can.
"From the start, we wanted to include 'Sheffield' poets who are living elsewhere now or are only here for a while (as students for instance). We knew of several non- or no longer Sheffield poets, whose poems had to be in the book, Sean O'Brien for instance and his fellow Professor of Poetry at Hallam (though originally from Montserrat), the late and much-missed E A Markham.
"Also we wanted to feature some of the poems that are literally a part of the city, the brilliant Off the Shelf commissions – Andrew Motion's towering 'What If ...', and Roger McGough's poem in the Winter Gardens that ends 'Sheffield, twinned with Mars' (how poetically true that statement is). Just as true to life is Carol Ann Duffy's tender poem that takes her daughter along the Five Weir's Walk. And as true to Sheffield also is Jarvis Cocker's poem with its last line that everyone seems to know, 'Don't they teach you no brains at that school?'

"It has been a pleasure putting together this book, and a real eye-opener. As directors of the Poetry Business, we knew we were fortunate to live in a city of so many fine writers. We just didn't know quite how many fine writers. Thank you to all of them here for allowing us to use their poems."
Additional information
To buy a copy of the anthology, visit: http://www.poetrybusiness.co.uk/shop/814/the-sheffield-anthology
The University of Sheffield
With nearly 25,000 students from 125 countries, the University of Sheffield is one of the UK's leading and largest universities. A member of the Russell Group, it has a reputation for world-class teaching and research excellence across a wide range of disciplines. The University of Sheffield was named University of the Year in the Times Higher Education Awards 2011 for its exceptional performance in research, teaching, access and business performance. In addition, the University has won four Queen's Anniversary Prizes (1998, 2000, 2002, and 2007).
These prestigious awards recognise outstanding contributions by universities and colleges to the United Kingdom's intellectual, economic, cultural and social life. Sheffield also boasts five Nobel Prize winners among former staff and students and many of its alumni have gone on to hold positions of great responsibility and influence around the world. The University's research partners and clients include Boeing, Rolls-Royce, Unilever, Boots, AstraZeneca, GSK, ICI, Slazenger, and many more household names, as well as UK and overseas government agencies and charitable foundations.
The University has well-established partnerships with a number of universities and major corporations, both in the UK and abroad. Its partnership with Leeds and York Universities in the White Rose Consortium has a combined research power greater than that of either Oxford or Cambridge.
Contact
For further information please contact:
Amy Stone
Media Relations Officer
The University of Sheffield
0114 222 1046
a.f.stone@sheffield.ac.uk