Sheffield prepares for new era of UK-China trade
University of Sheffield and Sheffield Chamber of Commerce to establish new Sheffield Confucius Business Gateway for China in the North
Following news of the largest investment by China in the UK outside London, the University of Sheffield and Sheffield Chamber of Commerce have announced they are joining forces with the Sheffield University Confucius Institute and other partners to establish a world-class Sheffield Confucius Business Gateway for China in the North.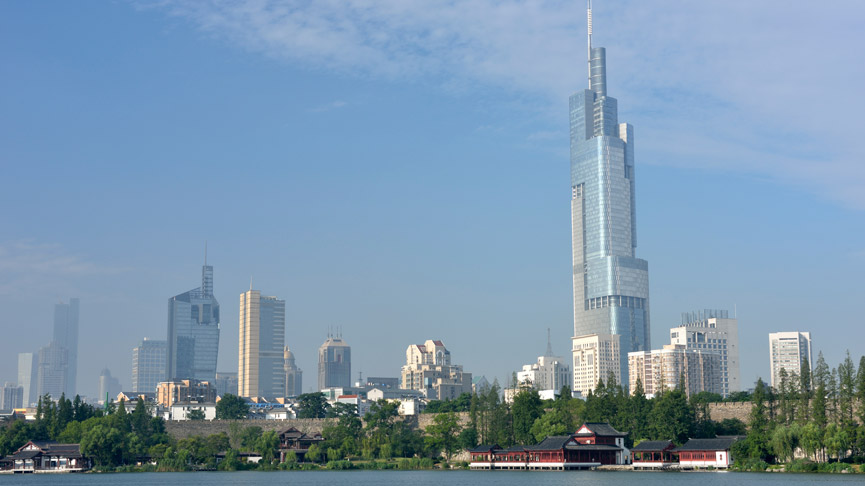 ---
The announcement is being made today (Wednesday 27 July 2016) in China by University of Sheffield Vice-Chancellor Professor Sir Keith Burnett as he meets Sheffield Confucius Institute partners in Nanjing - formerly the capital city of China, which has a population the same size as London.
Last week Sheffield City Council announced a 60-year partnership, worth £1bn, with Sichuan Guodong Construction Group.
Sir Keith, a longstanding advocate of UK-Chinese partnership, is convinced that long-term collaboration with the country is vital to the UK and will create jobs and prosperity in both nations.
"China is a quarter of the world's population and we face many similar challenges around energy, sustainable jobs and healthcare as our populations age," he said.
"If we can pool our expertise and energy over years and decades, we have the potential to do real good in the world and to bring a powerful boost to the future economy of the UK's Northern Powerhouse."
Chief Executive of the Sheffield Chamber of Commerce Richard Wright agrees: "It is fantastic that Sheffield is leading the way in securing inward investment opportunities from China, but we want to develop the kind of business community and culture that is really ready and able to take advantage of these opportunities and to build long term partnerships between the UK and China.
"The Chamber of Commerce has worked with the Confucius Institute for some time on business language and understanding, but we need to take that to a new level. If we get this right, I am confident we can help to make Sheffield the landing place for China in the North, drawing in particular on the strong existing links with China through the University, Sheffield City Council and existing investors like New Era Development."
He added: "I am delighted that the University is so actively supporting this essential context through its extensive Chinese contacts and staff and students with vital expertise in supporting international exchange and collaboration."
Central to helping create a highly-skilled support structure for businesses from both nations is the Sheffield Confucius Institute. Director Dr Lucy Zhao, who is also in China for the University of Sheffield meetings, said: "How does the Confucius Institute support this joint vision for the UK and China? Confucius Institutes around the world are committed to building bridges with China, but in Sheffield we have worked with our Chairman, Professor Sir Keith Burnett, to develop a very strong focus on industry and health.
"We have worked with the Sheffield Chamber of Commerce not only to teach Chinese language and business culture to local company leaders, but also to help translate and facilitate for inward investment in the city."
She added: "We know though that if we are truly to be the landing place for China in the North of England, we need to make the most professional and culturally adept point of welcome. We are determined that we make the bridge between China and Sheffield as easy as possible for both sides to navigate, using students from the University's internationally-leading Department of East Asian Studies and our talented Chinese students to support this. It is really a tremendous opportunity for everyone."
Edward Highfield, Director of Creative Sheffield, has also warmly welcomed the initiative, which will help deliver long-term genuine collaboration and benefits for the region and the North.
Additional information
The Vice-Chancellor of the University of Sheffield Professor Sir Keith Burnett is currently visiting the Chinese cities of Shanghai and Nanjing, including holding meetings with Sheffield Confucius Institute partners the leading Beijing Language and Culture University and Nanjing University.
The Sheffield Confucius Institute has twice been named Confucius Institute of the Year - 2010 and 2015.
In 2014, Professor Sir Keith Burnett was awarded an Exceptional Individual Honour by the Vice-Premier of China
The University of Sheffield
With almost 27,000 of the brightest students from over 140 countries, learning alongside over 1,200 of the best academics from across the globe, the University of Sheffield is one of the world's leading universities.
A member of the UK's prestigious Russell Group of leading research-led institutions, Sheffield offers world-class teaching and research excellence across a wide range of disciplines.
Unified by the power of discovery and understanding, staff and students at the university are committed to finding new ways to transform the world we live in.
Sheffield is the only university to feature in The Sunday Times 100 Best Not-For-Profit Organisations to Work For 2016 and was voted number one university in the UK for Student Satisfaction by Times Higher Education in 2014. In the last decade it has won four Queen's Anniversary Prizes in recognition of the outstanding contribution to the United Kingdom's intellectual, economic, cultural and social life.
Sheffield has five Nobel Prize winners among former staff and students and its alumni go on to hold positions of great responsibility and influence all over the world, making significant contributions in their chosen fields.
Global research partners and clients include Boeing, Rolls-Royce, Unilever, AstraZeneca, Glaxo SmithKline, Siemens and Airbus, as well as many UK and overseas government agencies and charitable foundations.
Contact
For further information please contact:
Hannah Postles
Media Relations Officer
University of Sheffield
0114 222 1046
h.postles@sheffield.ac.uk