A better future together: 25-year vision for Sheffield City Region revealed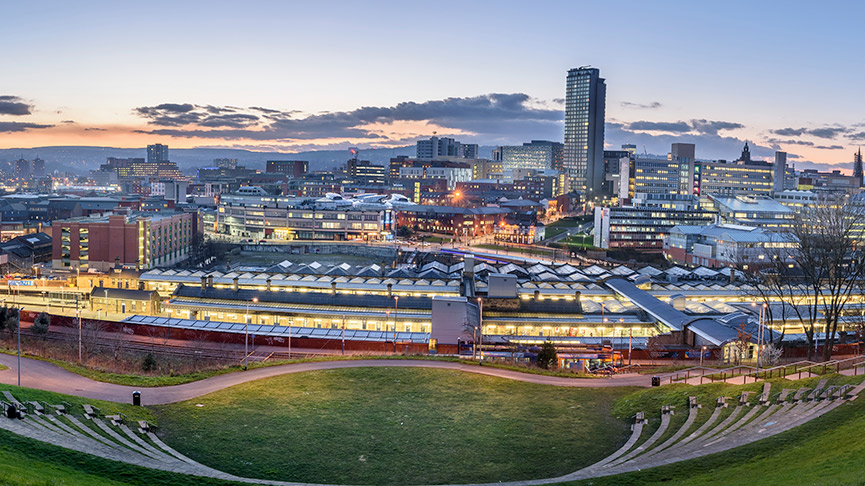 Leading organisations in the Sheffield City Region have today (17 February 2017) outlined a 25-year vision to maximise the area's potential to compete on the world stage for the benefit of its people, the region and the UK.
The University of Sheffield, Sheffield Hallam University and Sheffield Teaching Hospitals NHS Foundation Trust have worked closely with councils, businesses, nonprofits and individuals to develop a comprehensive long-term vision for the region's economic growth, innovation, healthcare, education and environment.
The report, A Better Future Together (PDF, 8MB), shows how, through working in partnership, the Sheffield City Region could be a globally connected top UK city region - rooted in its values of innovation and making.
The vision reveals six priority areas to transform the region's future:
Innovation and enterprise – creating an ecosystem, building on the region's strengths in innovation and manufacturing, including advanced manufacturing, engineering and logistics.
Global excellence – local impact, ensuring the region is outward-looking but maximises the local impact of investment through the development of local supply chains.
Joining-up health and well-being, creating a region known for its healthy and active population through tackling health inequalities.
Transformation in education and skills, achieving across-the-board improvement in education to build a region known for the talent and skills of its people.
Promoting the regional green network, ensuring the city region is better known, inside and out of the region, for the outstanding quality of its environment and lifestyle.
Better internal and external connectivity, radically transforming the quality of the region's physical and virtual connectivity so it becomes a hinge-point for the movement and distribution of goods and people for Britain.
At the launch event, which took place today at the Advanced Manufacturing Research Centre (AMRC) in Catcliffe, over 150 key figures from across the city region debated how stakeholders can work together to bring the vision to life for the benefit of all.
Tony Pedder, Pro-Chancellor of the University of Sheffield and Chair of Sheffield Teaching Hospitals NHS Trust, has been instrumental in bringing together the region's 'anchor' organisations to develop the vision. He said the report reflects a belief that with determination and collective endeavour, the Sheffield City Region will become an exceptional city region - but it must embrace change.
Speaking at the launch, he said: "The scale of our collective ambition needs to be bolder, the diversity of well-intentioned projects need to evolve into coherent long-term projects of effective action and a new culture of collective strategic action is needed by all."
Professor Chris Husbands, Vice-Chancellor of Sheffield Hallam University, said: "I am a relative newcomer to the region: I'm already aware of its many strengths and inherent advantages. Its potential is huge. The vision for the region, set out by the two universities and the hospital trust sets out an ambitious agenda for change. It depends on the region's institutions and politicians working closely together to deliver a brighter future for everyone".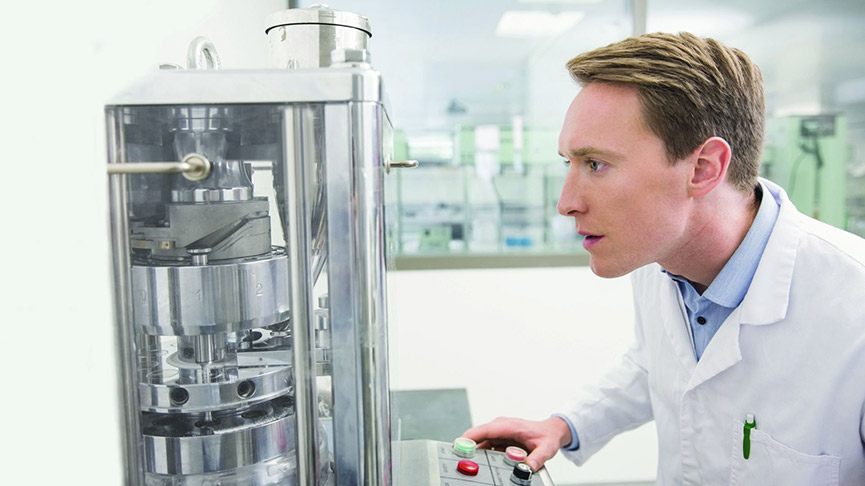 Professor Sir Keith Burnett, President of the University of Sheffield and Chair of the Sheffield City Region Science and Innovation Board, said: "The University of Sheffield is totally committed to supporting innovation in our city region as a source of growth, investment and opportunity for all.
The scale of our collective ambition needs to be bolder...and a new culture of collective strategic action is needed by all.

Tony Pedder, Pro-Chancellor of the University of Sheffield
"Our region has a superb heritage of manufacturing and innovation, but it is much more than a proud history. We have world-leading research in everything - from engineering to medicine, digital technologies and next-generation materials right here in our region, with a historic opportunity to use these assets to make a real difference for the future.
"We are already seeing how this can deliver transformational opportunities through the investments of companies such as Boeing, Rolls-Royce and most-recently McLaren working with our world-class engineering talent.
"However, we know that realising our potential for future global partnerships will need a long-term vision. We need to be a region which works together and succeeds together - attracting international investment to the benefit of the region and the nation. This is why we believe it matters so much that we share an ambitious vision for the future. It is our hope that this report is an important step in developing such a vision."
Sir Andrew Cash, Chief Executive of Sheffield Teaching Hospitals NHS Foundation Trust, said: "We have a lot to be proud of in the Sheffield City Region and much of that success is because we have continued to innovate and lead change in many sectors. However the challenges we all face moving forward mean we need to come together more cohesively as a region with a shared vision.
"It is fantastic that more than 400 organisations and leaders across the Sheffield City Region have already contributed to the vision outlined today and we now have an exciting opportunity to build on the region's strong foundations to create an even better future for everyone who works, lives and invests in our area."
For more information and to download the report:
Sheffield City Region Vision website
A Better Future Together report (PDF, 8MB)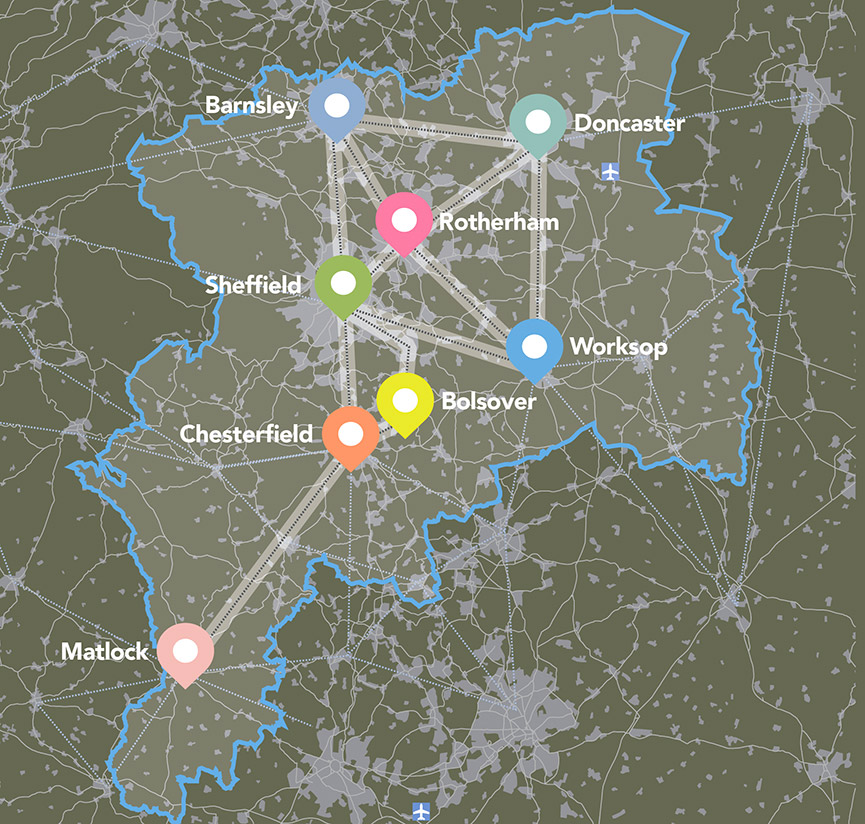 Additional information
Supporting quotes
The Right Honorable the Lord Blunkett of Brightside said: "As independent Chair of the Sheffield Partnership Board I have been very pleased to engage positively with colleagues in putting together the Vision Strategy and contributing through the consultation to the final report and recommendations. I hope that by building on the strength of the consultation and the crucial links that have been developed as part of the process we can now take forward the recommendations. As a Region, our destiny lies in our own hands which is why going forward together is a necessity not an option."
Councillor Julie Dore, Leader of Sheffield City Council, said: "As Leader of Sheffield City Council I very much welcome the SCR Vision Prospectus. And not just in terms of the document, but the open, collaborative approach, which has underpinned the way it has been generated. This is a style of working which is urgently needed in the Region and to which I am entirely committed. I look forward to working with Professor Heather Campbell and the anchor institutions to ensure this crucially important initiative for the people of Sheffield and the Region moves forward quickly and starts to have a real impact."
Sir Stephen Houghton, Leader of the Sheffield City Region Combined Authority: "As Leader of the Combined Authority I've very much welcomed the SCR Vision work. The Region has great assets and has made enormous strides, but we still face challenges and need to do more. Only by harnessing the capabilities of everyone across the whole of the City Region will we be able to realise its potential. That means creating economic growth for all our places and more importantly all our people irrespective of their economic and social situations. We now need to examine how we can take this forward together and get ownership across all geographies, sectors and communities."
Martin McKervey, Partner at Nabarro LLP and a Board Member of the Sheffield City Region LEP, said: "I very much respect and admire the work that has gone into the production of the SCR Vision. From a private sector perspective the spirit and content of the Vision is welcomed at this time. The Region is at a pivotal moment. The SCR Vision must be a catalyst for change, we must collectively seize the opportunity it presents."
Contact
For further information please contact:
Hannah Postles
Media Relations Officer
University of Sheffield
0114 222 1046
07557 815009
h.postles@sheffield.ac.uk
Ally Mogg
Head of News and Public Relations
Sheffield Hallam University
0114 225 2811
a.mogg@shu.ac.uk